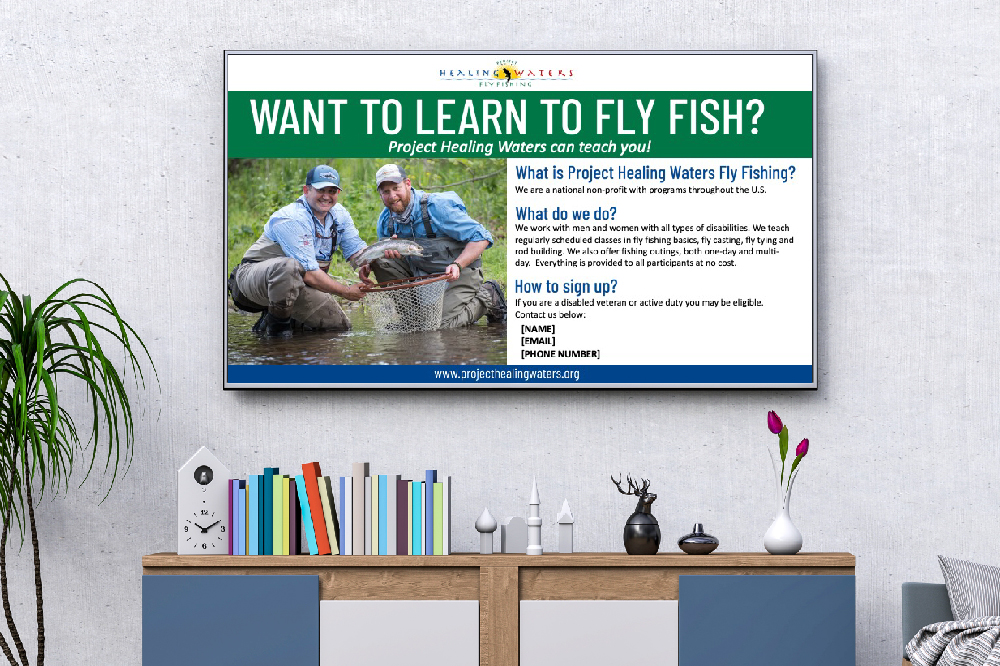 FILLABLE DISPLAY SIDE - IMAGE 1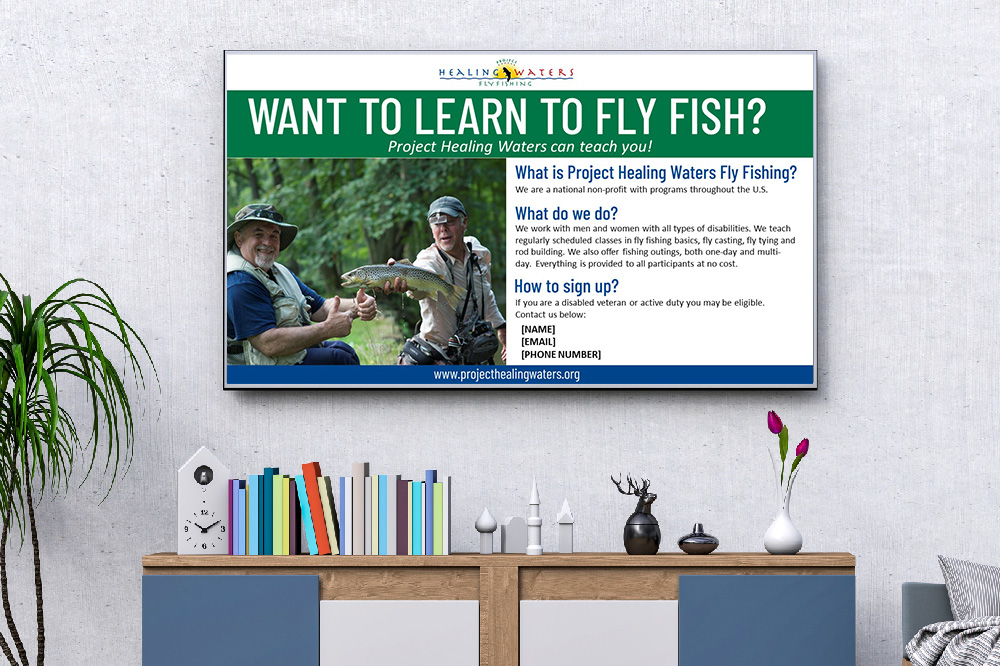 FILLABLE DISPLAY SIDE - IMAGE 2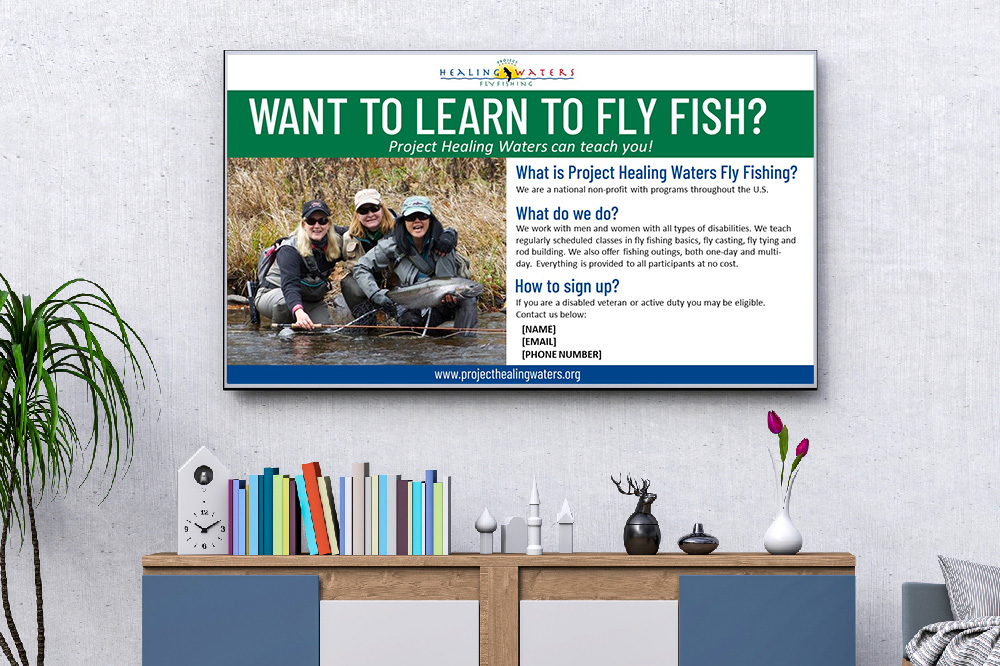 FILLABLE DISPLAY SIDE - IMAGE 3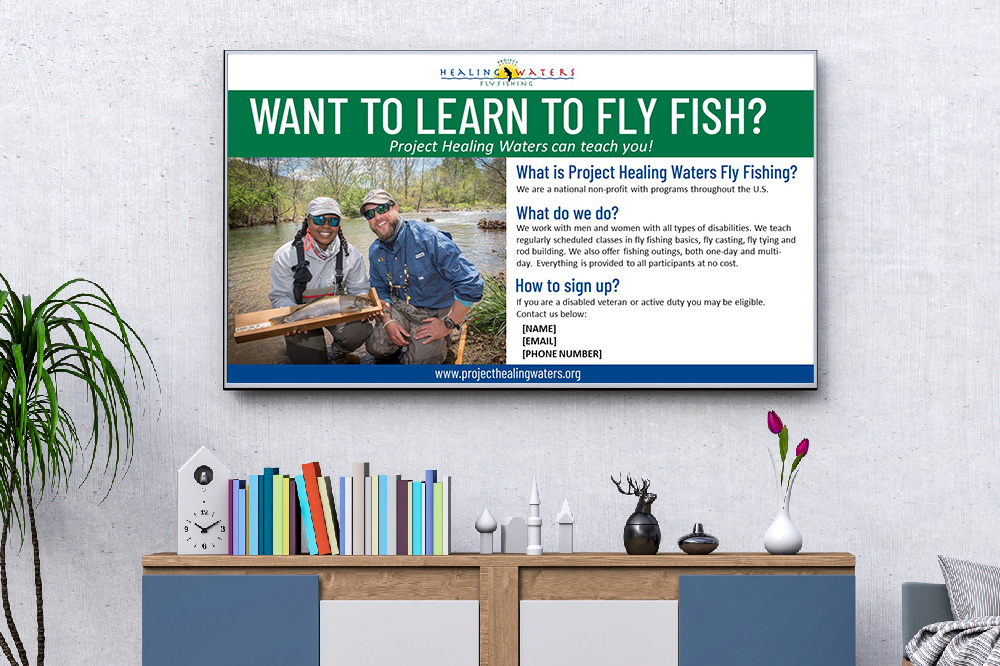 FILLABLE DISPLAY SIDE - IMAGE 4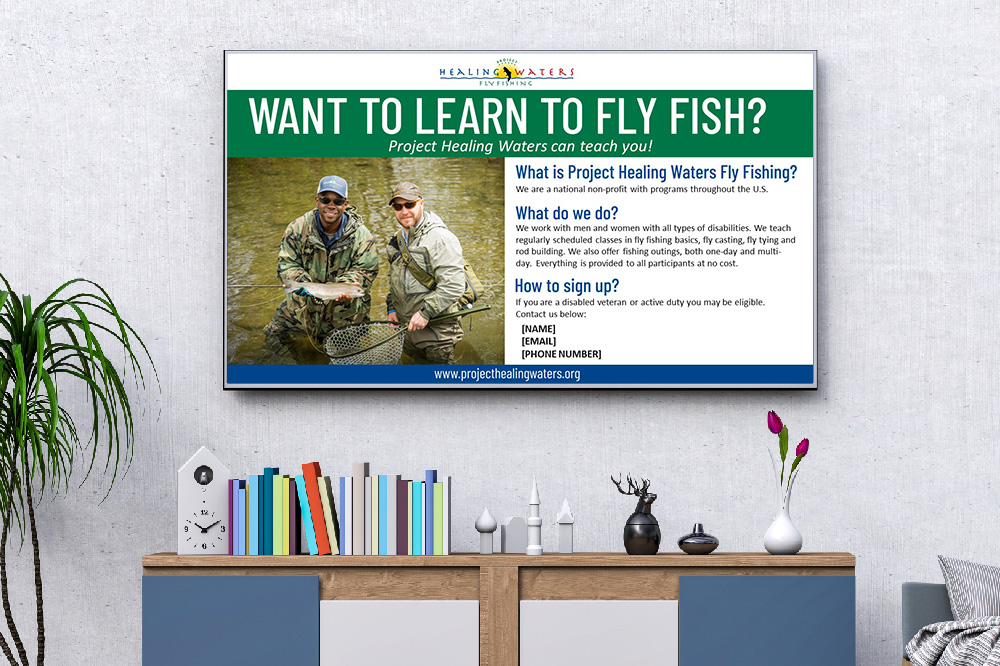 FILLABLE DISPLAY SIDE - IMAGE 5
HOW TO CUSTOMIZE THE SLIDES
1. Start by clicking the blue "Download" button below the slide you'd like to customize. The file will automatically download to your computer.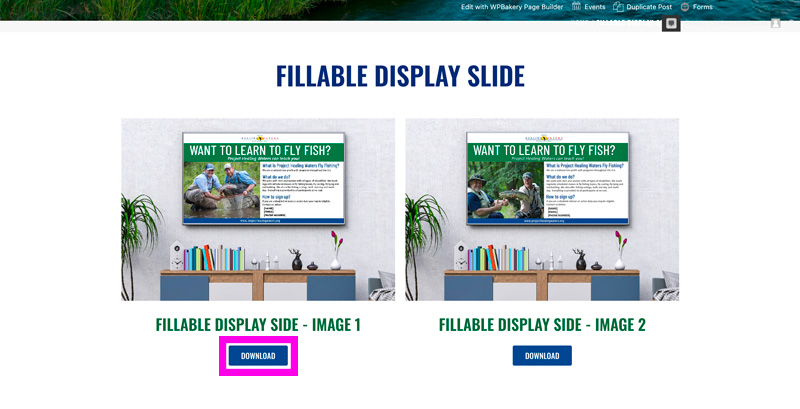 2. Open the downloaded file using Microsoft PowerPoint. You can do this by clicking on the file as it shows up in the bottom bar of your browser (seen below), or you can go to your "Downloads" folder on your computer and open it from there.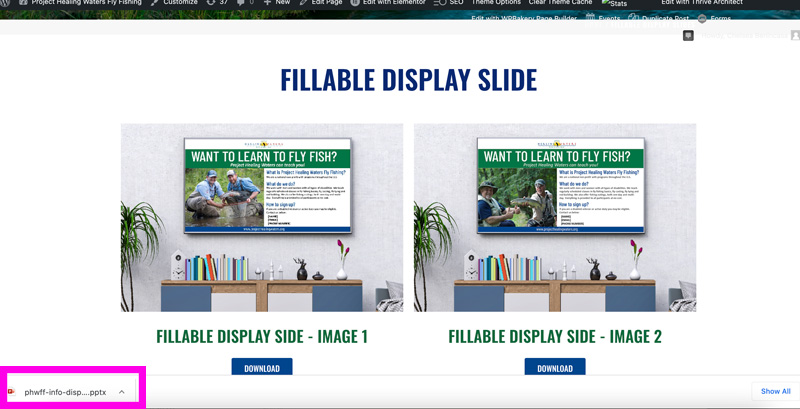 3. You'll now see the slide in PowerPoint (it should be the only slide in the presentation). Toward the bottom of the slide, you'll see the 3 lines that can be customized in bold.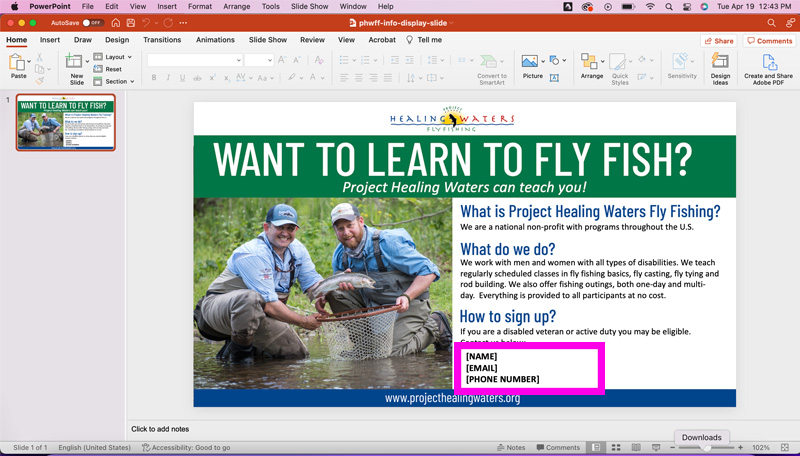 4. Click on the line of text you'd like to edit. Delete the placeholder text and replace it with the corresponding information (name, email, and phone number).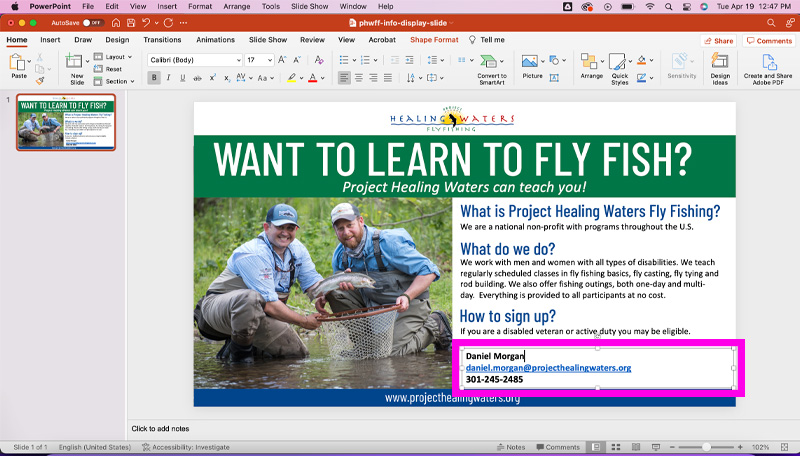 5. When you've finished making all of your edits, you'll need to save the PowerPoint presentation. Click File in the menu at the top of your screen. From the dropdown menu that appears, click Save As.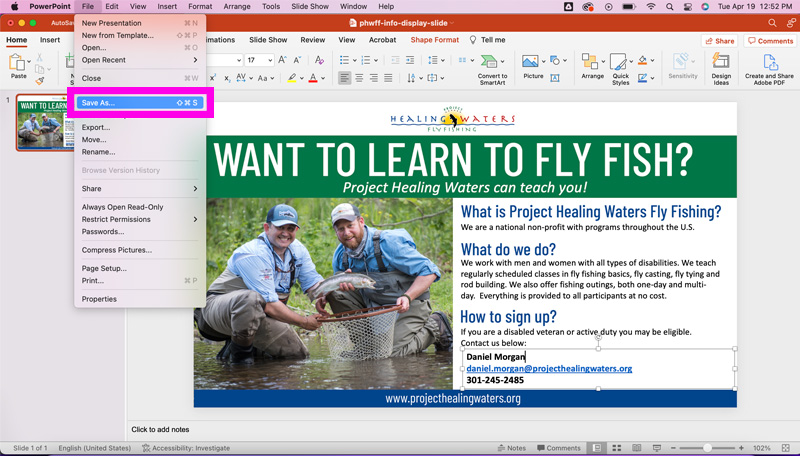 6. The Save As window will appear on your screen. Find the place you'd like to save it on your computer from the options/folders on the left side of the window. In the Save As box, enter a name for your presentation. 
Note: this window may look different depending on what type of computer you're using. All of these same options will be there, but they may be in a different location in the window.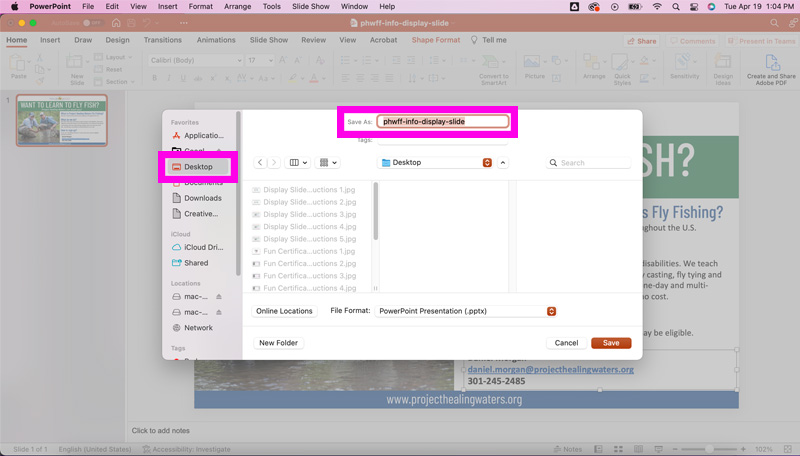 7. If you'd like to save it as a PDF instead of a PowerPoint file, click the File Format dropdown and select PDF from the list.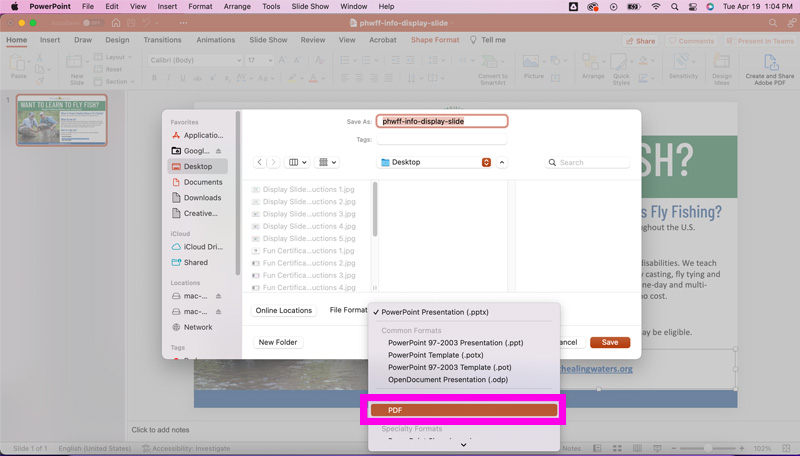 8. Click Save in the bottom right corner of the window to finish saving your PowerPoint (or PDF).