FUN CERTIFICATES OF COMPLETION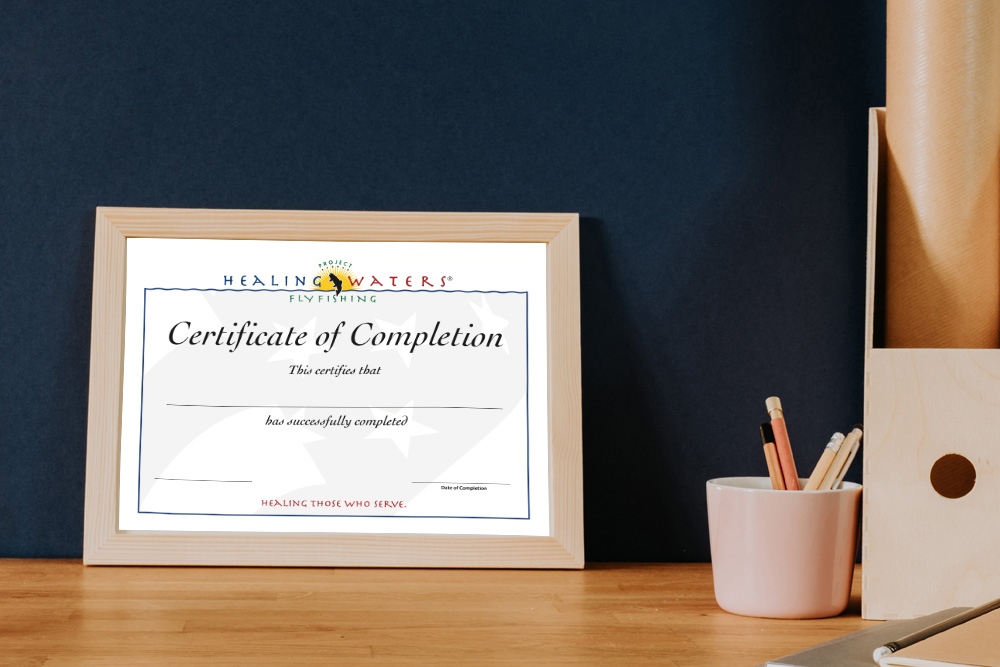 CERTIFICATE OF COMPLETION
HOW TO CUSTOMIZE CERTIFICATES
1. Click on the Download button of the certificate you'd like to edit. The certificate will open in a new tab.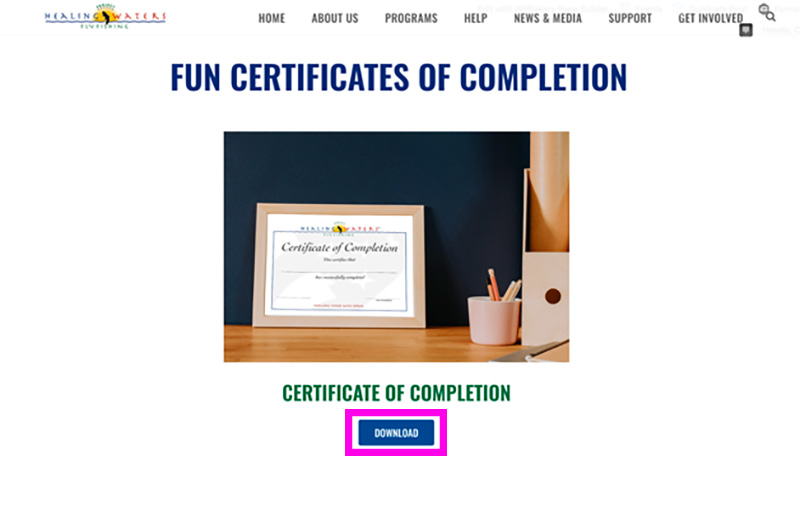 2. When the certificate opens, click in the light blue box below "This certifies that" and type in the name of the person receiving the certificate.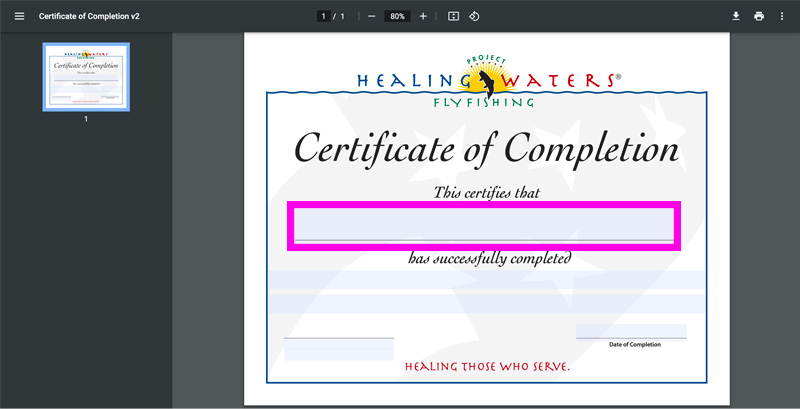 3. Next, click in the first light blue bow below "has successfully completed" and enter what the recipient has completed. You can use the 2nd blue box (below it) for more information about what they've completed, or you can add the name of your program.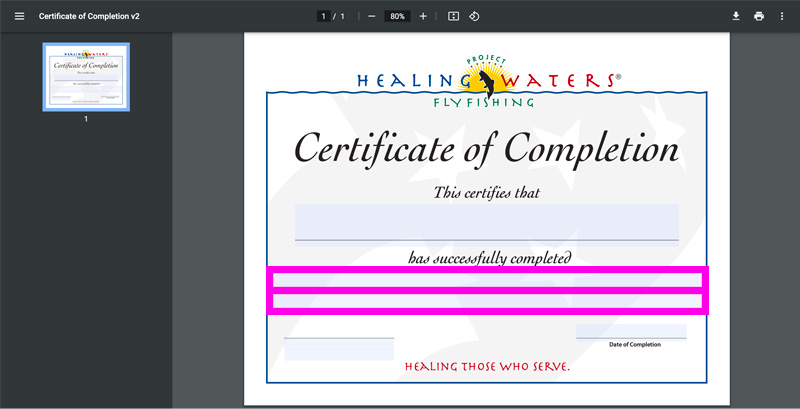 4. After you've added the completion information, click on the light blue box in the bottom right corner above "Date of Completion." Enter the date the recipient completed the program.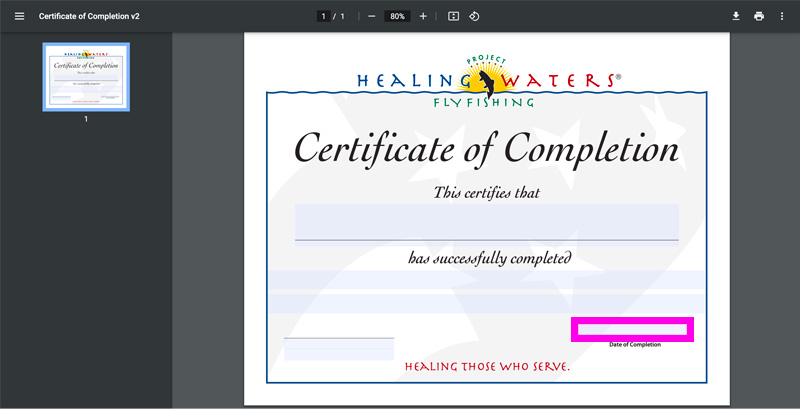 5. Click on the light blue box under the line in the bottom left corner. Enter your name (or whoever is issuing the certificate) in this box. Once you've printed the certificate, you will sign above this line.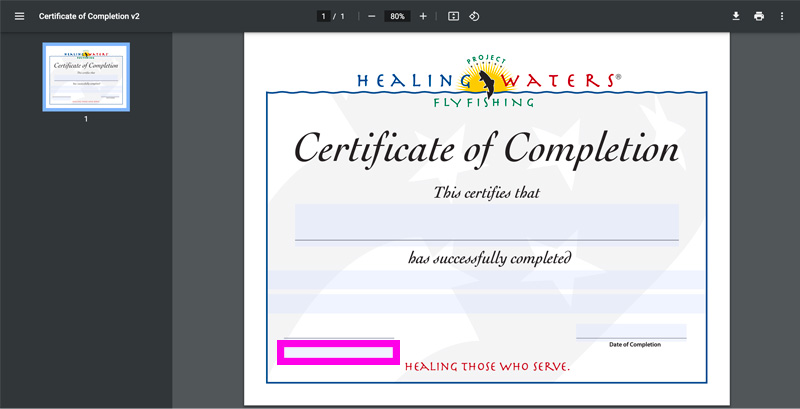 6. If everything looks correct, click the Print icon in the top right corner of the screen.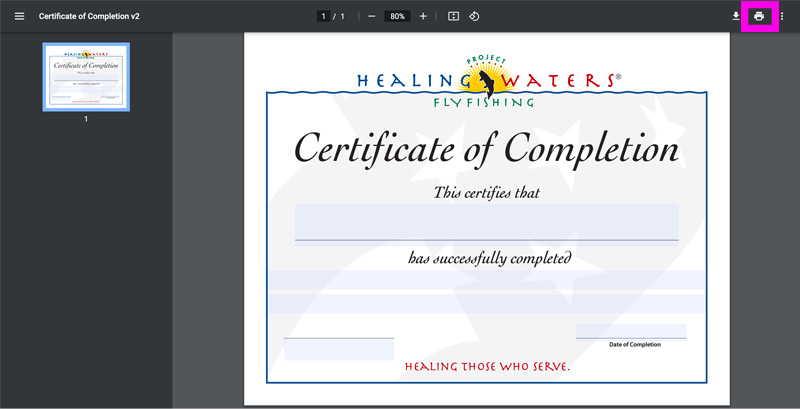 7. Follow the directions in the Print dialog box that pops up. Once the certificate has been printed, sign the line above your name in the bottom left corner.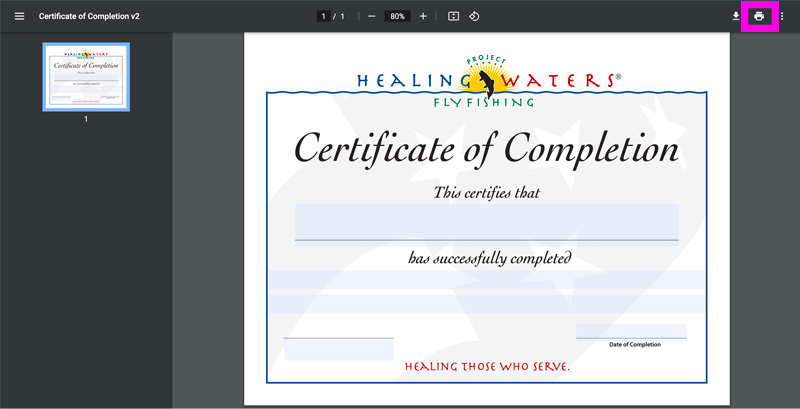 8. If you'd like to save the certificate as a PDF instead of printing it, click the down arrow icon in the top right corner of the window. This will automatically download a copy of the PDF to your computer (it should appear in your "Downloads" folder).