CREATE YOUR FACEBOOK FUNDRAISER
CREATE YOUR FUNDRAISER AT:
When you visit this link to set up your fundraiser you will be prompted to: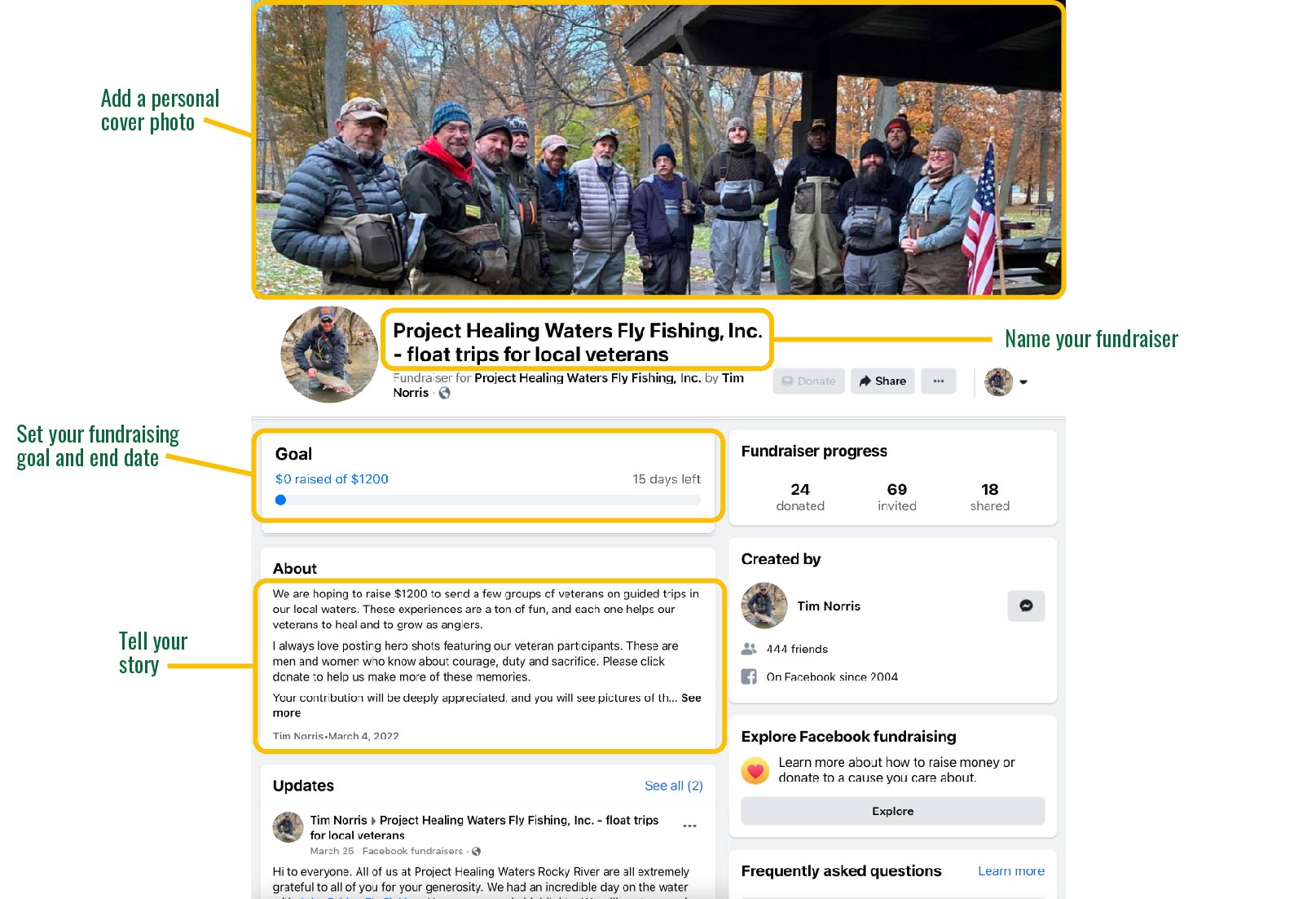 If you want to dedicate your fundraiser to a particular program or initiative, please email us at donate@projecthealingwaters.org after you create your fundraiser. Please include the name of your fundraiser, the date it ends, and where you would like to dedicate your funds.
HOW TO CREATE YOUR FUNDRAISER:
1. Click Fundraisers in the left menu of your News Feed.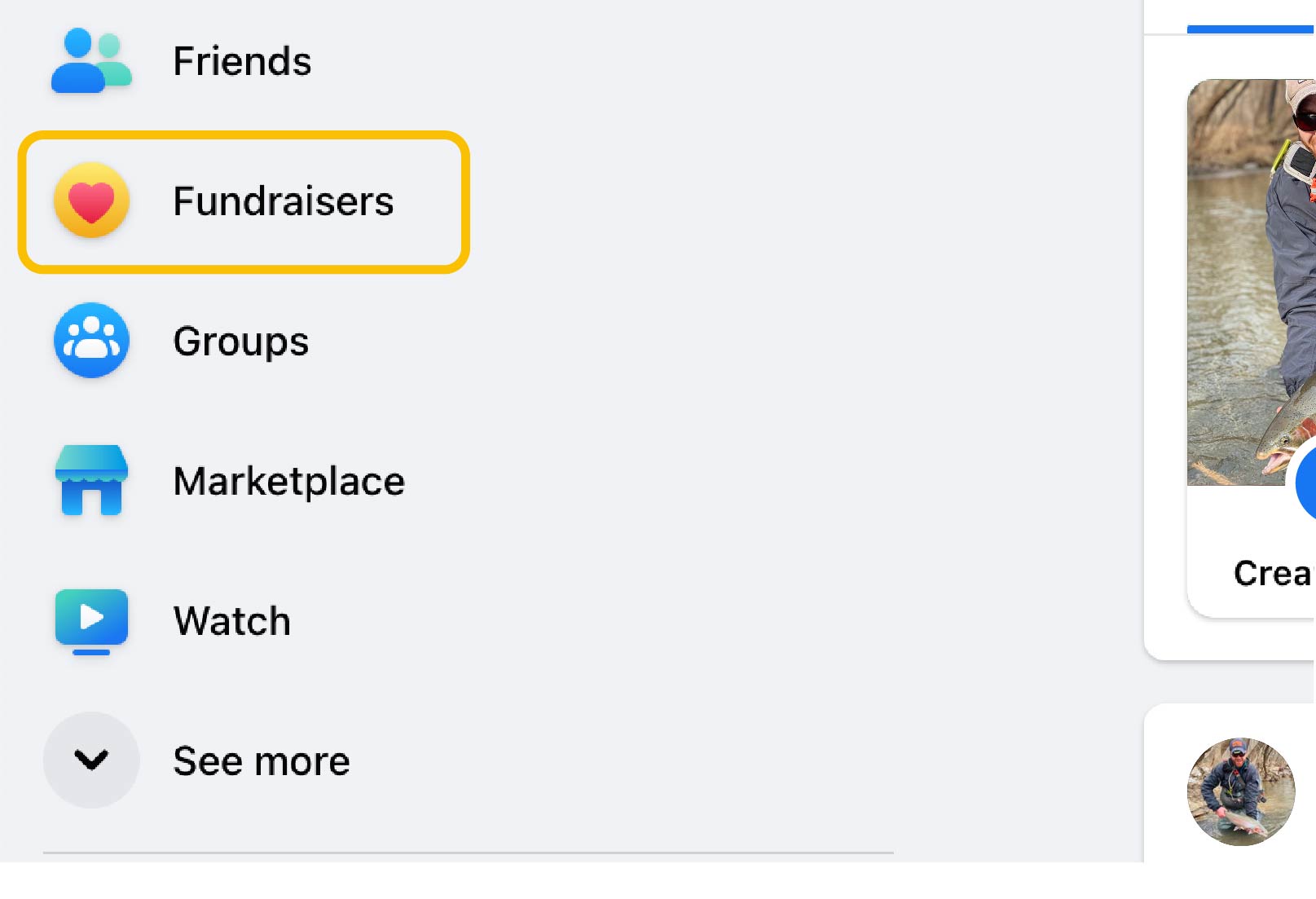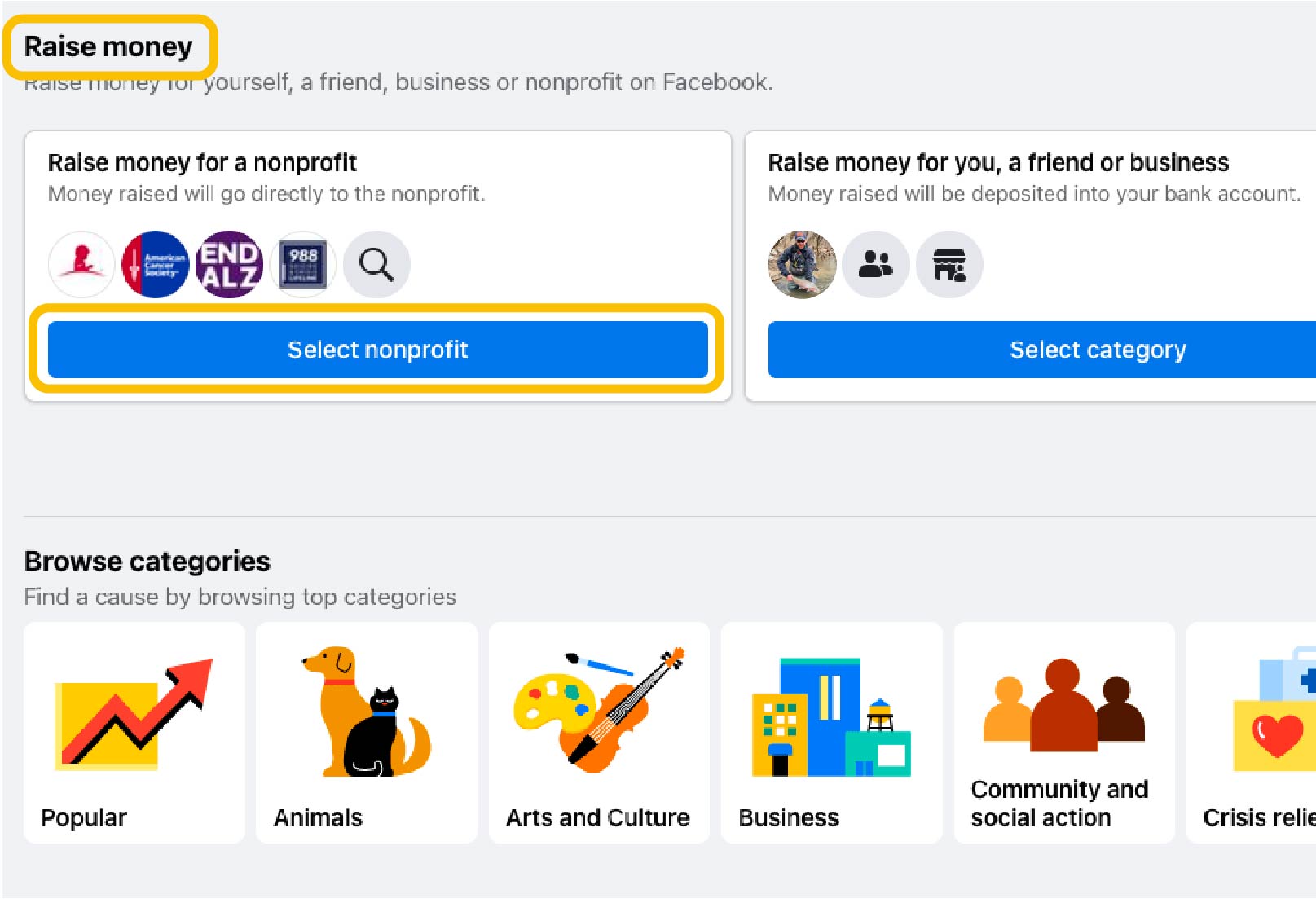 3. Select Project Healing Waters Fly Fishing, Inc. as the charitable organization.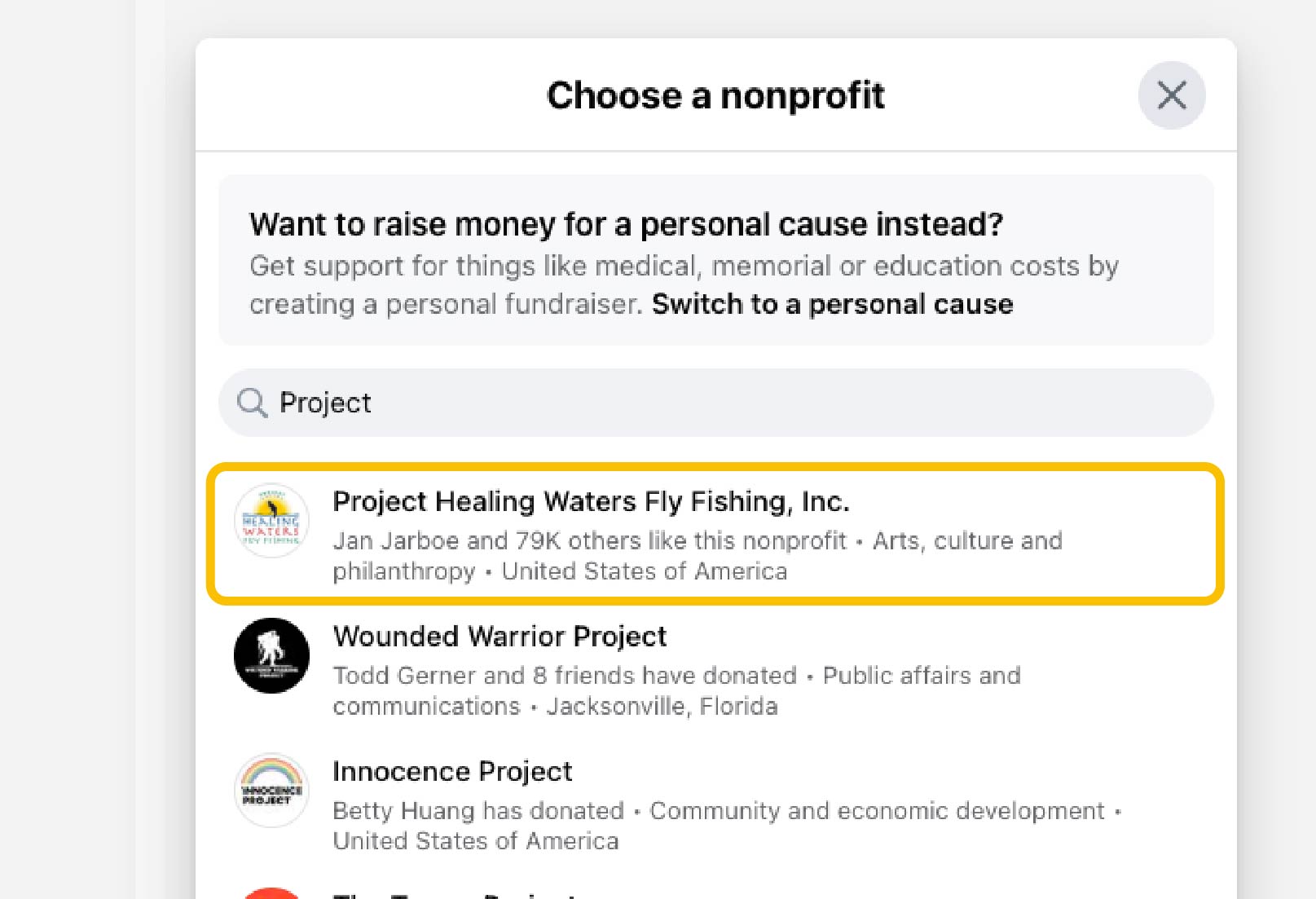 4. Choose a cover photo: make it meaningful! You can use a picture from your (or a friend's) experience with PHWFF, your local program, or something that encapsulates our cause. If you don't have one, images can be requested by emailing media@projecthealingwaters.org.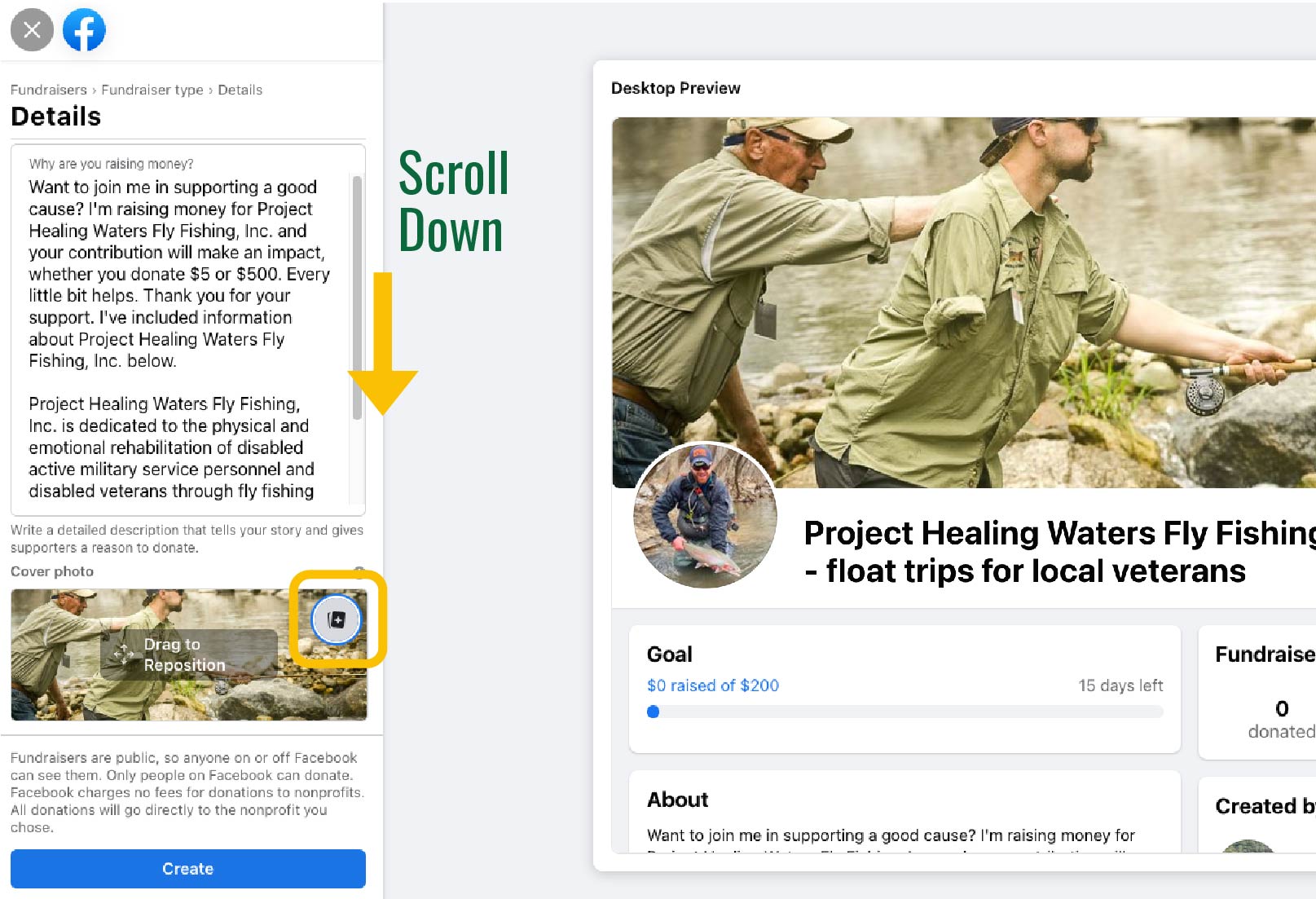 5. Fill in the fundraiser details.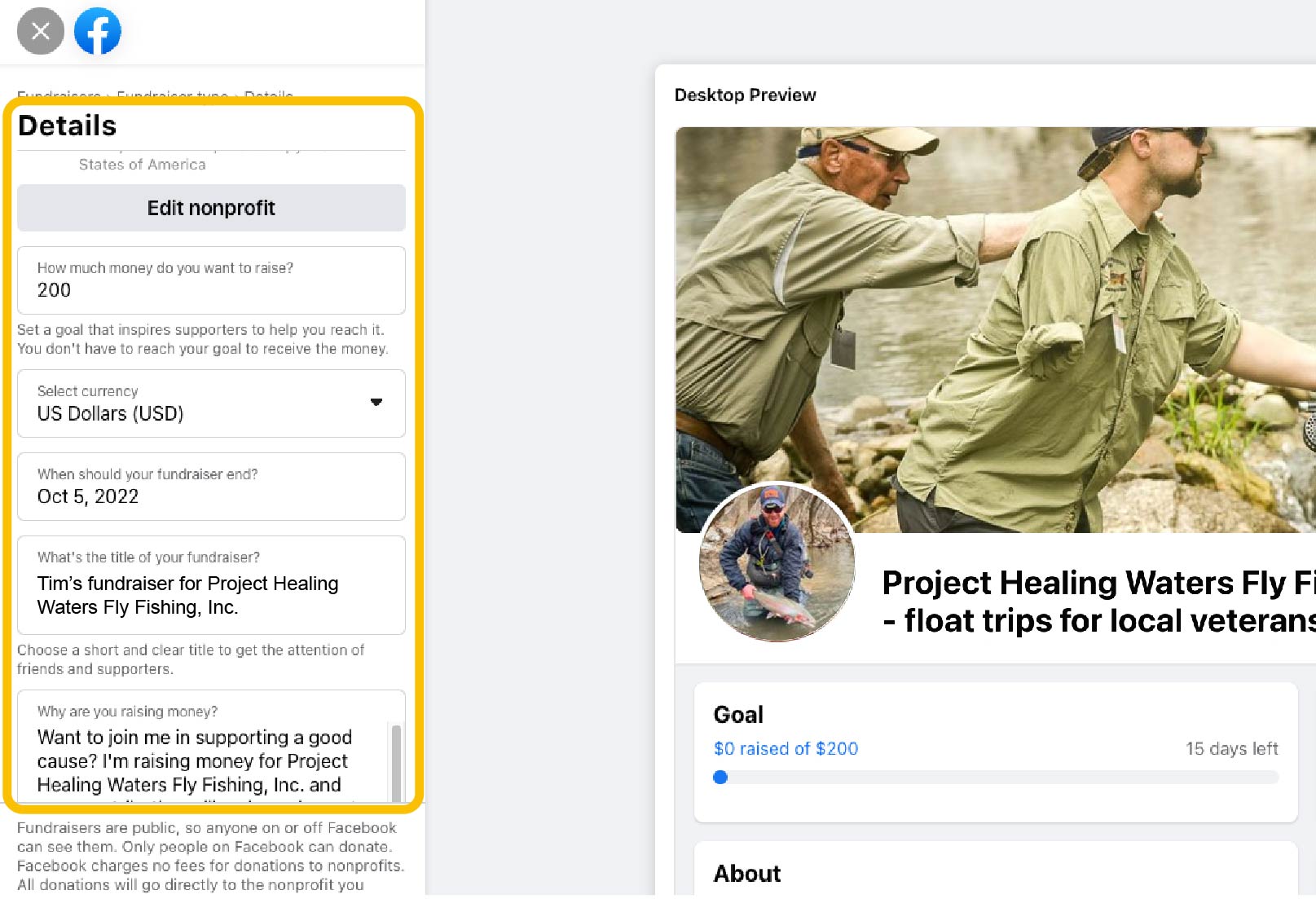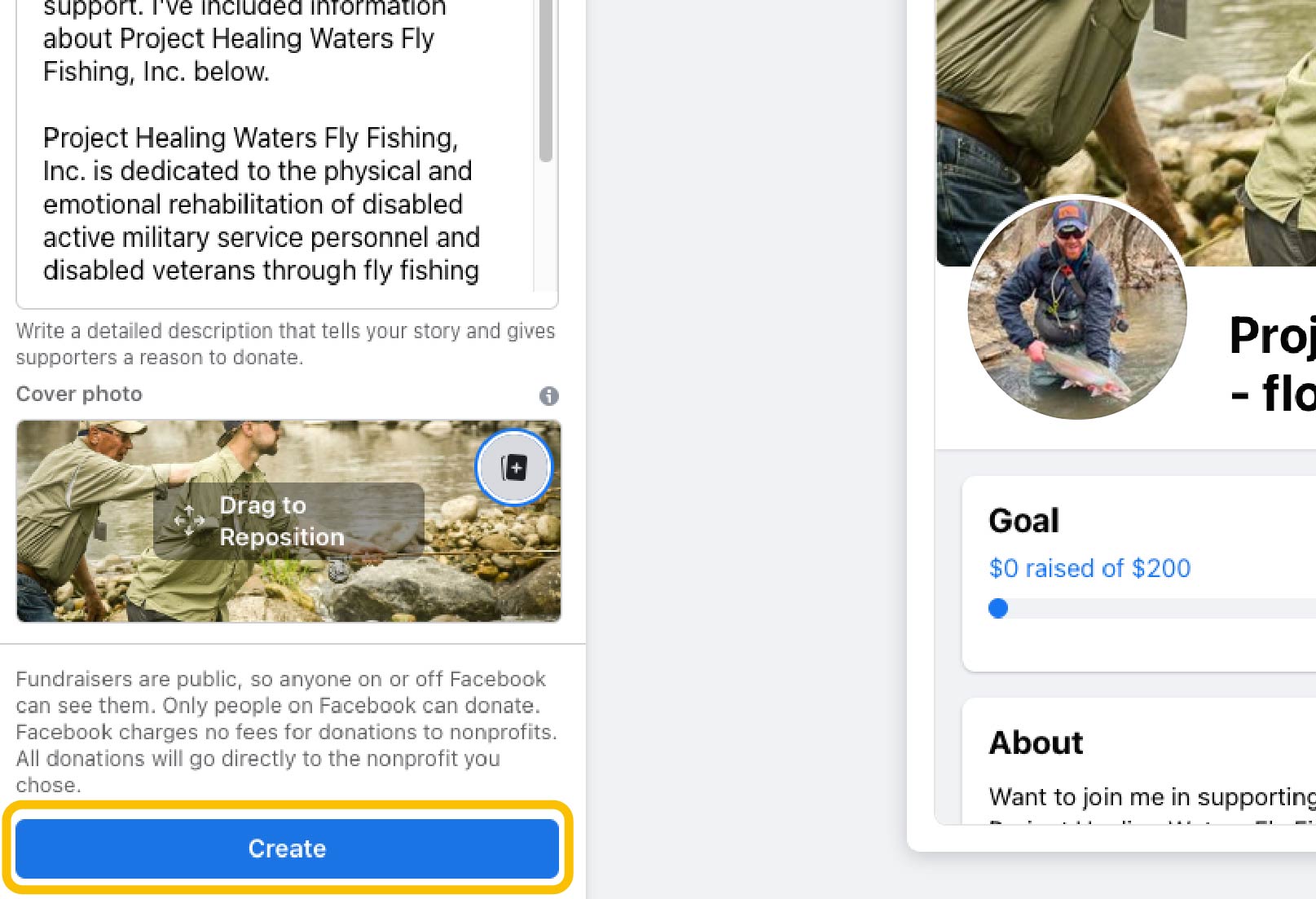 INVITE PEOPLE TO DONATE TO YOUR FUNDRAISER
1. From the fundraiser, click Invite.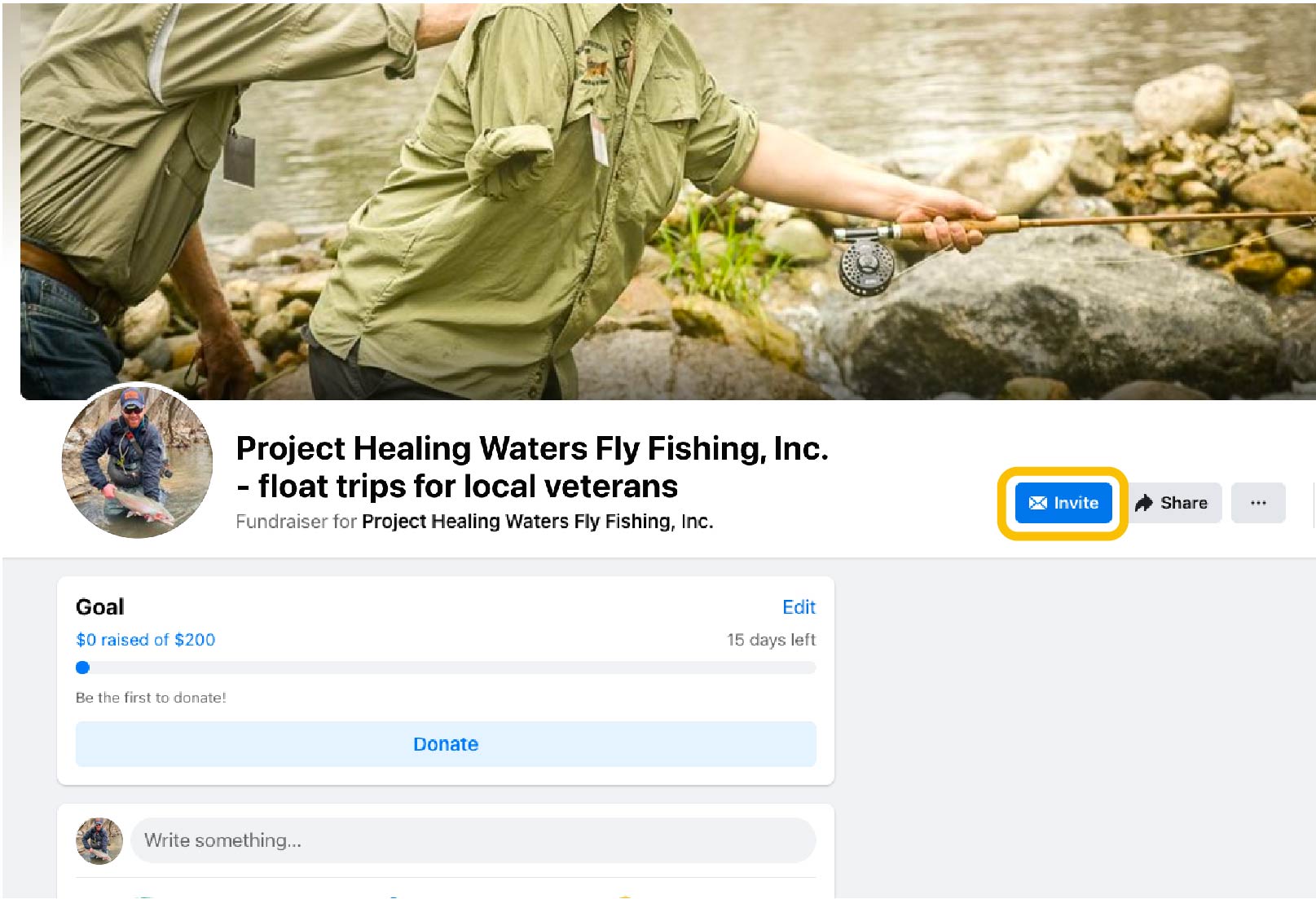 6. Click Invite next to the friends you want to invite to contribute to the fundraiser.