Volunteer Matt Seymour of our Coatesville, PA Program shares some highlights from their annual Holiday Party.  You can view all the photos from this great party by visiting Project Healing Waters Coatesville PA on Facebook
---
Thirty eight veterans and 18 volunteers created a wonderful chorus of chatter! Old friends meeting new friends enjoying each other's company
No music, no movies, just old friends and new friends enjoying each other's company! Sprinkle in assorted slurps, chomps, belches, gurgles, and ahhhhh's and you begin to get the picture.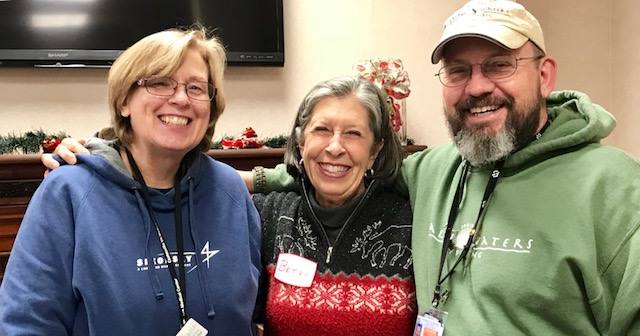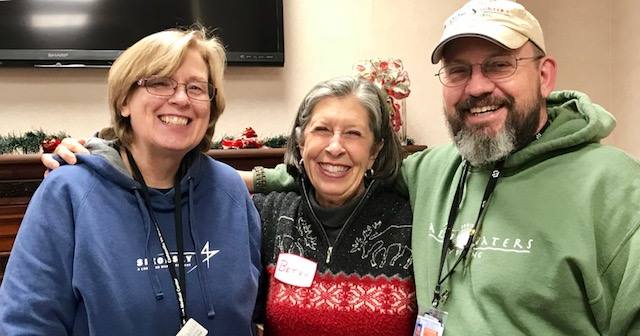 One of the endearing aspects of these get togethers is the bounty of home made goodies our spouses & volunteers bring to the festivity. For our vets these are touches of home. We think it conveys the love we have for them.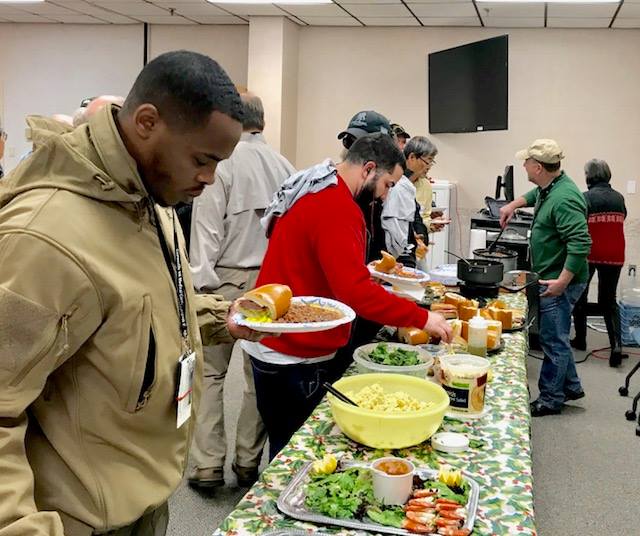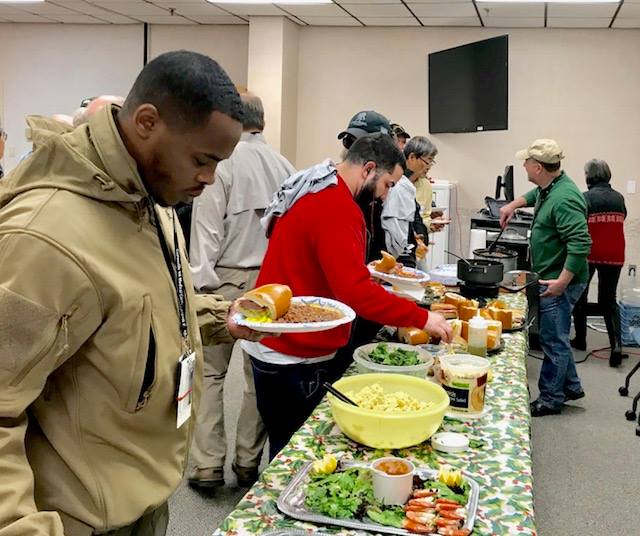 Something To Remember: Some of our vet guests will return next week to tie flies and build rods. Many who came last night may not. But with Project Healing Waters its never about the numbers. We want to find those vets, who by coming into our company, can find a few minutes – or a few years – of respite. Mission accomplished.
A Symbol: One of our vets, "graduated" from here months ago and is now back home. Last evening he traveled a couple of hours to be with us. He brought his two sons. The three of them are Project Healing Waters Family. They remind us of the benefits patience and relaxation bring. These guys are our presents.
We thank our supporters for making his party possible! We will be back at it next Wednesday evening at CVAMC from 6-8PM. Stop by if you catch the Spirit!
---
Stay up to date with the PHWFF Coatesville, PA Program by following their Facebook Page