The 13th Annual Mossy Creek Invitational felt like a homecoming. Old friends and new gathered to embrace and celebrate the veterans we serve.
It was a weekend of memories, celebration, and patriotism, and one not soon to be forgotten. We extend our deepest thanks to all of our friends who so generously supported this annual event and all the sponsors who made it happen. It is their dedication and commitment that has helped ensure the success of the Mossy Creek Invitational for so many years.
The event provided 15 disabled military personnel and disabled veterans with a fun fly-fishing competition in which they were paired with a sponsor and professional fly-fishing guide for a memorable day of angling, community and camaraderie.
The patriotic support of this special event came from individuals and companies alike. National sponsors Golden Corral, Smithfield Foods, Boeing, BAE Systems, Inc, CSL Behring, Microsoft, Dynamic Aviation Group, Inc., and The Awesome Friendly Foundation embraced the disabled veterans served by PHWFF through their premier sponsorship of the event.
Special thanks to the greater Bridgewater community and local businesses such as Mossy Creek Fly Fishing, Steven Toyota, Bob Wade Autoworld, Waldorf Toyota, Military Intelligence Corps Association – Potomac Chapter, Sustainable Solutions of Virginia, Engineering Solutions, Media Two Interactive, LLC, Billy Jack's Wing & Draft Shack, LD & B Insurance Agency, Vannoy & Associates, Shrock Construction, LLC, Momentum Earthworks and Time Timer, LLC. It is this community and the unconditional commitment of those who support the Mossy Creek Invitational that we can continue bringing our unique form of therapy to those who have made great sacrifices in the service of our nation
We are pleased to announce that on Saturday June 4, 2022 over $335,000 was raised to support our 228 programs and the injured and disabled veterans they serve in their local communities.
That success, however, doesn't mean our mission is accomplished. We know that our work continues. We must do more to serve our Nation's injured and disabled military service personnel and disabled veterans. With over 3.8 million disabled veterans nationwide we will continue expanding program services to those veterans who need it. With you by our side, we know we can continue providing a lifeline that connects disabled veterans with our volunteers and programs in a long-term healing relationship.
The 13th Annual Mossy Creek Invitational Photo Galleries
15 disabled military personnel and disabled veterans were paired with a sponsor and professional fly-fishing guide for a memorable day of angling, community and camaraderie.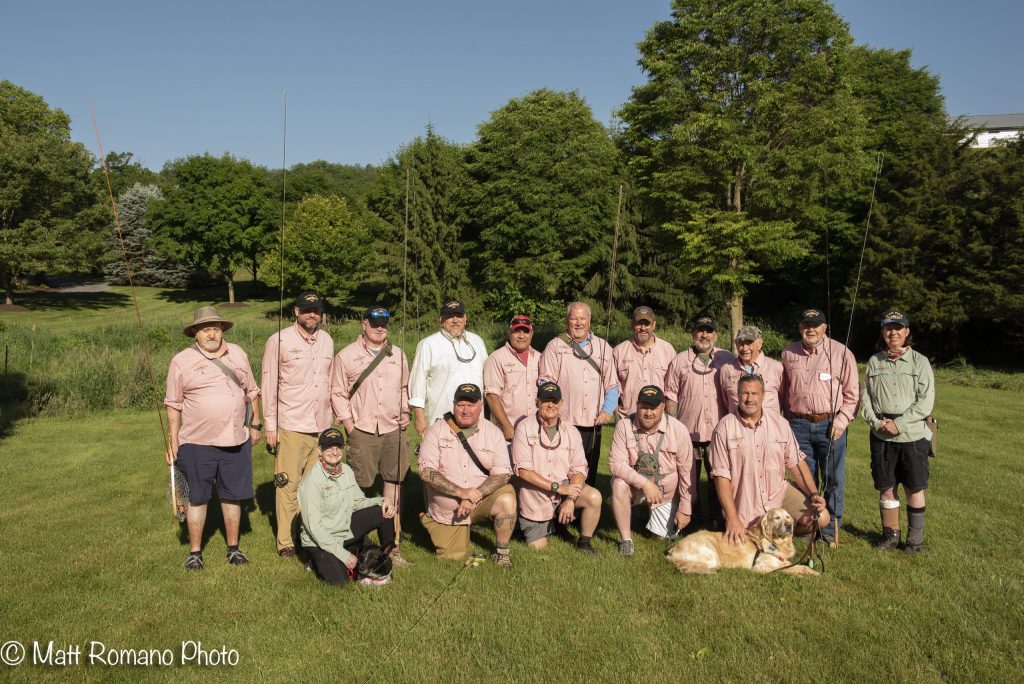 Sarah Schwager and Erin Berg

Daniel Thurston and Dwight Chrvala

Walt Havenstein and Kraig Laskowski

Larry Cummins and Eric Blosser

Danny Judy and Brian Koerner

Roy Cheeks and Aaron Ludwig

Jay Shifflet and Jon Rice

John Fall and Calvin Norton

Tommy Trow and Billy Nolan

Cory Sodikoff and Marcos Rico

Charles Hantz and Logan Nelson

Frank Magrans and Dan Craytor

Seyward McKinney and Denise Sousa

Richard Wolf and Paul Kelly

David Folkerts and Tim Anderson
Related: Meet the Veterans Competitors in the 13th Annual Mossy Creek Invitational
On Friday night before the tournament, our friends at Dynamic Aviation hosted veterans, sponsors and members of the community for a special tour of historic aircraft and a fabulous dinner in their historic red barn.
The weather was picture perfect and the fishing fantastic on Mossy Creek.
The beautiful day concluded with special presentations celebrating longtime event coordinator Don Bell, former Mayor of Bridgewater Hallie Dinkel, and all those who supported this special day.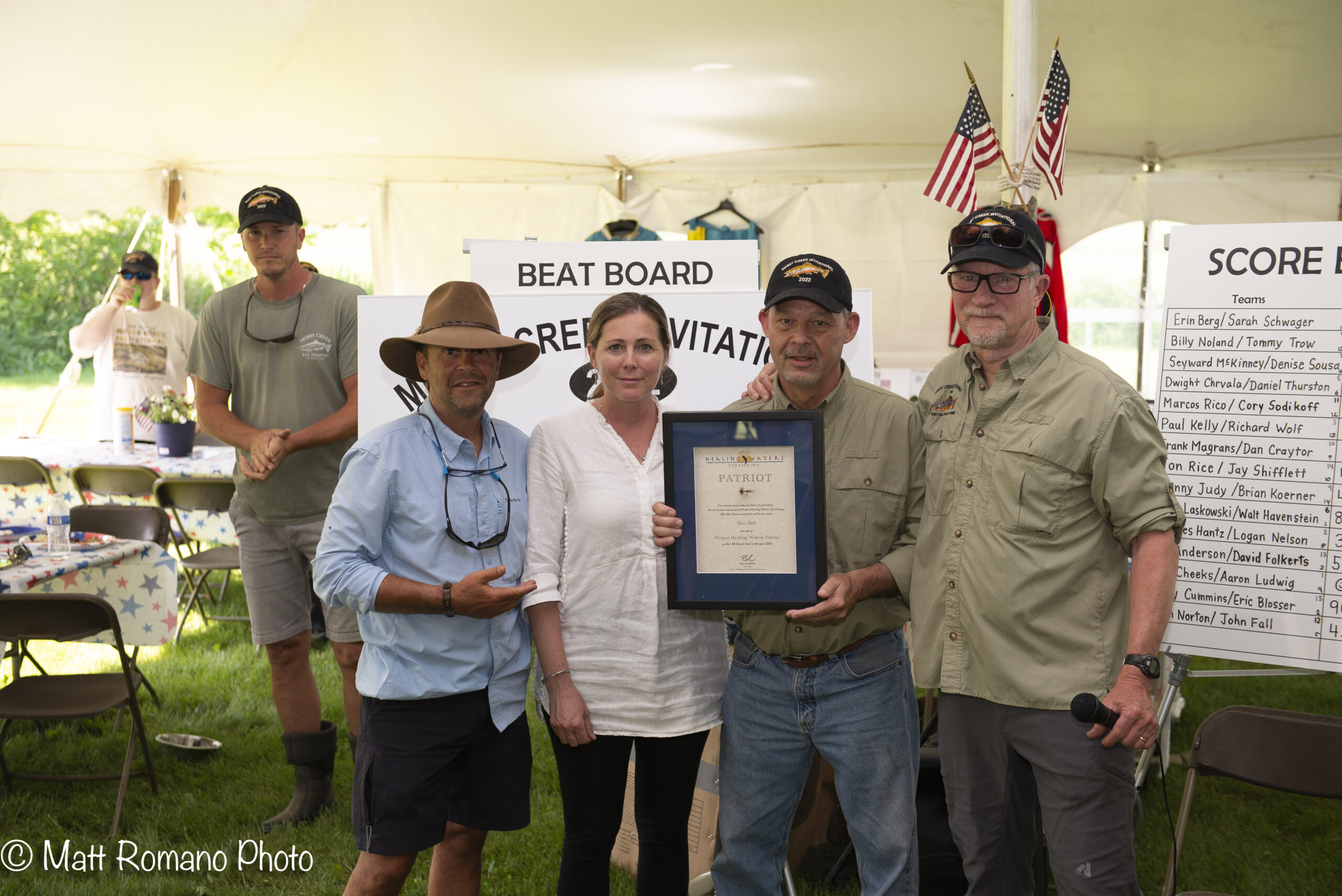 Latest News