We're pleased to announce the five finalists for the 5th Annual PHWFF Fly Tying Competition! The contest is a way for PHWFF program participants to showcase the skills, talents, and creativity they've gained from program classes, meetings, and independent study in a casual and fun contest.
The 5th Annual Fly Tying Contest began on January 2 and concluded on September 15, 2017. During this time period, dozens of amazing flies were submitted by veteran participants from across the country. Each fly was judged by a fly-tying panel comprised of PHWFF volunteers, celebrity fly tiers and professionals. Out of the many incredible flies entered, a total of 5 finalists were selected. Each of the finalists are invited to attend the International Fly Tying Symposium at the  Marriott Hotel in Lancaster, PA November 11-12.
While attending the two-day symposium the finalist will demonstrate their fly tying skills at the PHWFF booth. They will also have opportunities to attend the many free programs and fly tying demonstrations offered during the event. In addition to this, there will be an awards ceremony set up for the five finalists. During the awards ceremony we will announce the winners: 1st, 2nd, 3rd and who the two honorable mentions are.
We are also excited to announce that TyWheel will sponsor this year's 1st place award! This award includes a complete TyWheel set-up along with the original prizes: a PHWFF regal vise and PHWFF fly tying tool kit. 2nd place will receive the PHWFF Regal vise. Third place will receive a PHWFF fly tying tool kit.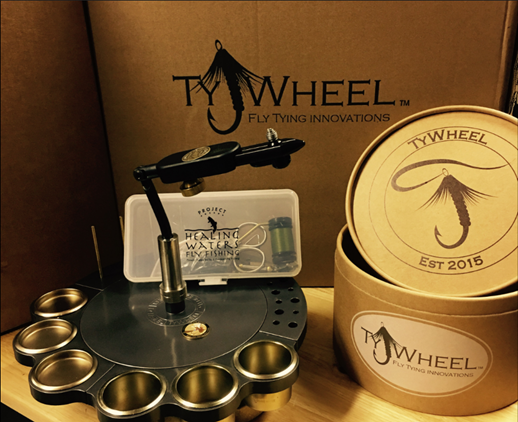 The five finalist are (in no particular order):
Jeremy Bristol
Syracuse PHWFF Program
Northern New York Region
---
Trent Myer
Ft. Drum PHWFF Program
Northern New York Region
---
Robert Fletcher
Denver PHWFF Program
Rocky Mountain South Region
---
Joe Jackson
Indianapolis PHWFF Program
Midwest Region
---
Son Tao
Indianapolis PHWFF Program
Midwest Region