Reel Service Project IV is a pairing of the industry's best and brightest artists with VEDAVOO's hand-built craftsmanship to deliver a series of truly one-of-a-kind messenger bags.
"VEDAVOO is proud to partner with  Project Healing Waters to aid in the recovery of healing vets, says VEDAVOO Founder Scott Hunter, "We need you to help us meet our goal. Twenty bags featuring original artwork from the industries most talented artists were built as prizes for those who join the effort. To support our goal of $20,000, we will give away one hand-painted messenger for every $1000 given for the cause."

VEDAVOO started the REEL SERVICE PROJECT as a means to raise funds for worthy causes, and REEL SERVICE IV has been dedicated to raising $20,000 for Project Healing Waters and the veterans they serve. 20 VEDAVOO messenger bags featuring the original artwork of 14 marquis artists have been built as prizes for those who join the effort. 100% of the proceeds will directly benefit the cause. All construction, materials, artwork and administrative expenses have been donated to benefit our vets.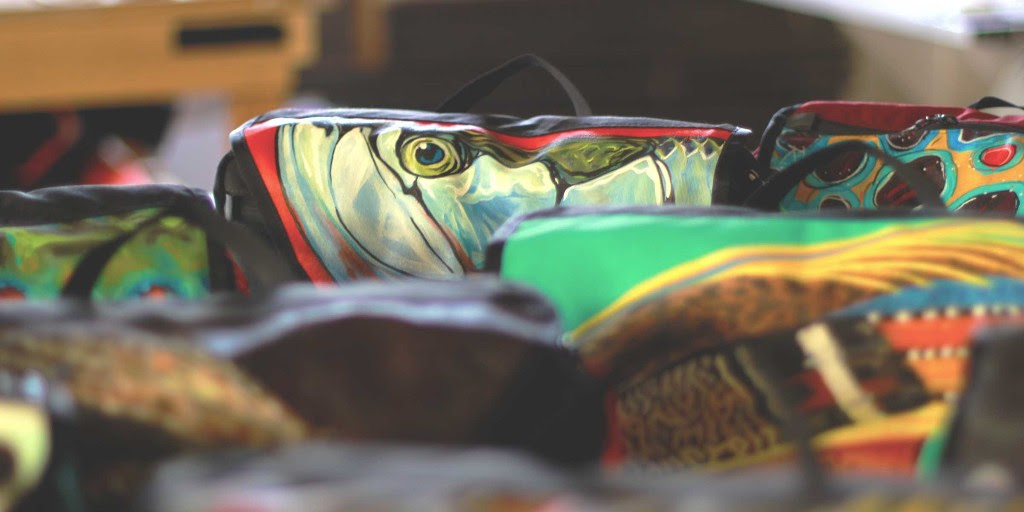 Anyone can enter through the portal at Vedavoo.com (above). Once you enter, you will be redirected to make your donation as part of the Reel Service Project. Only donations made through this portal will be counted toward the goal. The direct address for this portal is https://donatenow.networkforgood.org/vedavooreelserviceproject
One hand-painted messenger will be given away with every $1000 in contributions made through the program. If your name is not drawn, you will remain in the running for future drawings without further action required. You can only enter once, and win once.
For more information, please CONTACT VEDAVOO