Legendary Angler and fly-tier Jack Dennis opened his first fly-fishing business at age 19 in Jackson, Wyoming and became so renowned for his angling skills that his client list grew to include sports figures, movies stars and key political figures. He has appeared in numerous TV shows, produced DVDs, and written two of the best known fly-fishing books in the world; Western Trout Fly Tying Manual, Volumes I and II have have sold over 400,000 copies. As a Veteran himself, Jack is now devoted to sharing his knowledge and skills with participants in our Programs through his new initiative: Jack's Fly Fishing Friends.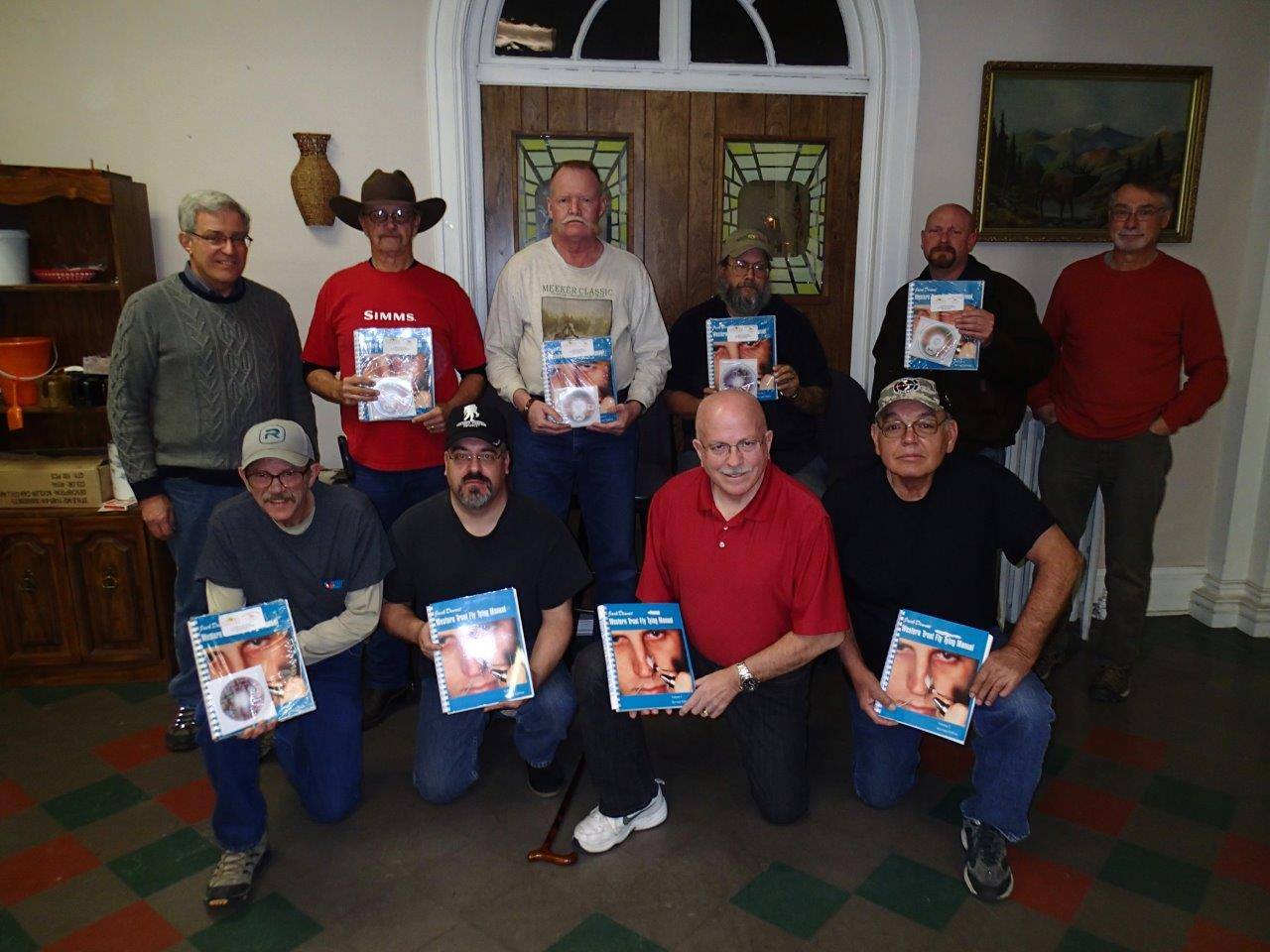 Knowing well the therapeutic value of fly tying and fly fishing, Jack Dennis sought out a way to help and make a difference in the lives of veterans in our Programs.  His concept is simple: to provide his world renown fly tying book and DVD's free of charge to veterans throughout the United States.
In 2015, Jack and his friends were able to put 900 books in the hands of Project Healing Waters Fly Fishing veteran participants and he has doubled down on his efforts in 2016.   Through speaking engagements, club appearances, and personal visits to PHWFF Programs, Jack has given away books in North Carolina, Texas ,Colorado,Wyoming, Washington, and his home state of Wyoming. Through the support of friends and colleagues, Jack hopes to put 2000 fly-fishing books in Veterans hands during 2016.
"I have seen firsthand how several local Utah PHWFF veterans had their lives saved from suicide with the amazing power of fly tying." – Jack Dennis