We are pleased to announce the Finalists for Category 3: Advanced in the 13th Annual PHWFF Fly Rod Building Competition!
Now in its 13th year, the National Fly Rod Building Competition is focused on expanding the therapeutic experience for disabled veterans participating in PHWFF programs by giving them the experience of building their own fly rods to further their physical and mental rehabilitation through the sport of fly fishing. The program also has a fun competition component which gives participants the chance to win prizes for their rod building abilities, skills and creativity in a fun contest. The Fly Rod Building Competition features three (3) separate judging rounds for Beginner (Category 1), Intermediate (Category 2), and Advanced (Category 3).
We are pleased to announce the finalists for Category 3: Advanced! Over 200 votes were cast during the Category 3 Public Judging Round, determining who moves on to the Finals Round to be judged by an expert panel who will determine the winners.
The winners will be announced on December 10 at www.projecthealingwaters.org
MEET THE FINALISTS
Category 3: Advanced
The focus of this category is to design, order, and build a functional fly rod while displaying advanced techniques. This category is for participants who are building their 4th fly rod or more.
Gary Herber – PHWFF Atlanta, GA
John Collins – PHWFF River City, TN
Robert Bell III – PHWFF Montrose, CO
Robert Deml – PHWFF Tidewater, VA
Steven Strable – PHWFF Portland/Vancouver, WA
Cruz Ornelas – PHWFF Long Beach, CA
These top fly rods from Category 3: Advanced will move on to the finals with an expert panel of judges who will determine 1st, 2nd & 3rd place . Winners will be announced on December 10, 2021 at www.projecthealingwaters.org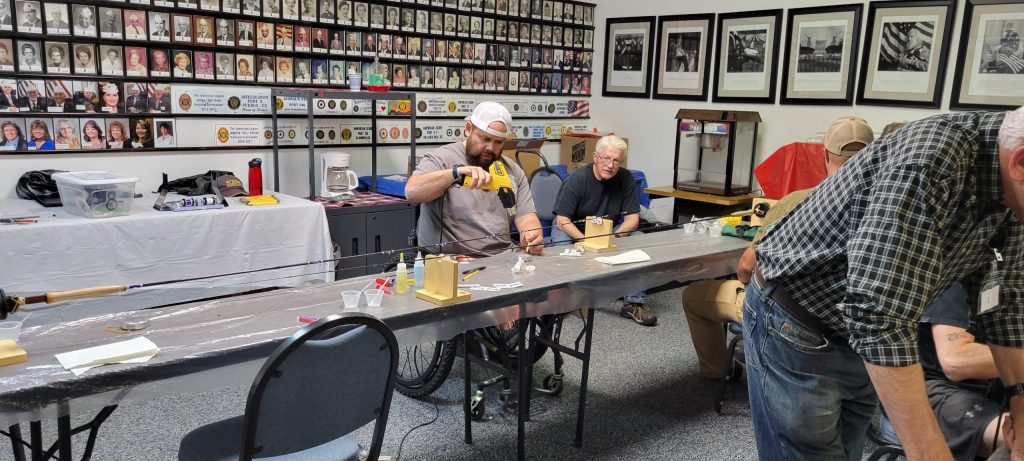 Fly Rod Building: A Life Saving Gift
"Fly rod building is very therapeutic for me, it is my release. It allows me to focus on something and allows me to be creative which I think is a key part of recovery and healing"
Latest News