TAPS is the national nonprofit organization providing compassionate care and comprehensive resources for all those grieving the death of a military or veteran loved one.
On a brisk October morning several otherwise unrelated groups came together at the National Mall tidal basin with a common purpose: supporting the military community, specifically those grieving the death of a military loved one.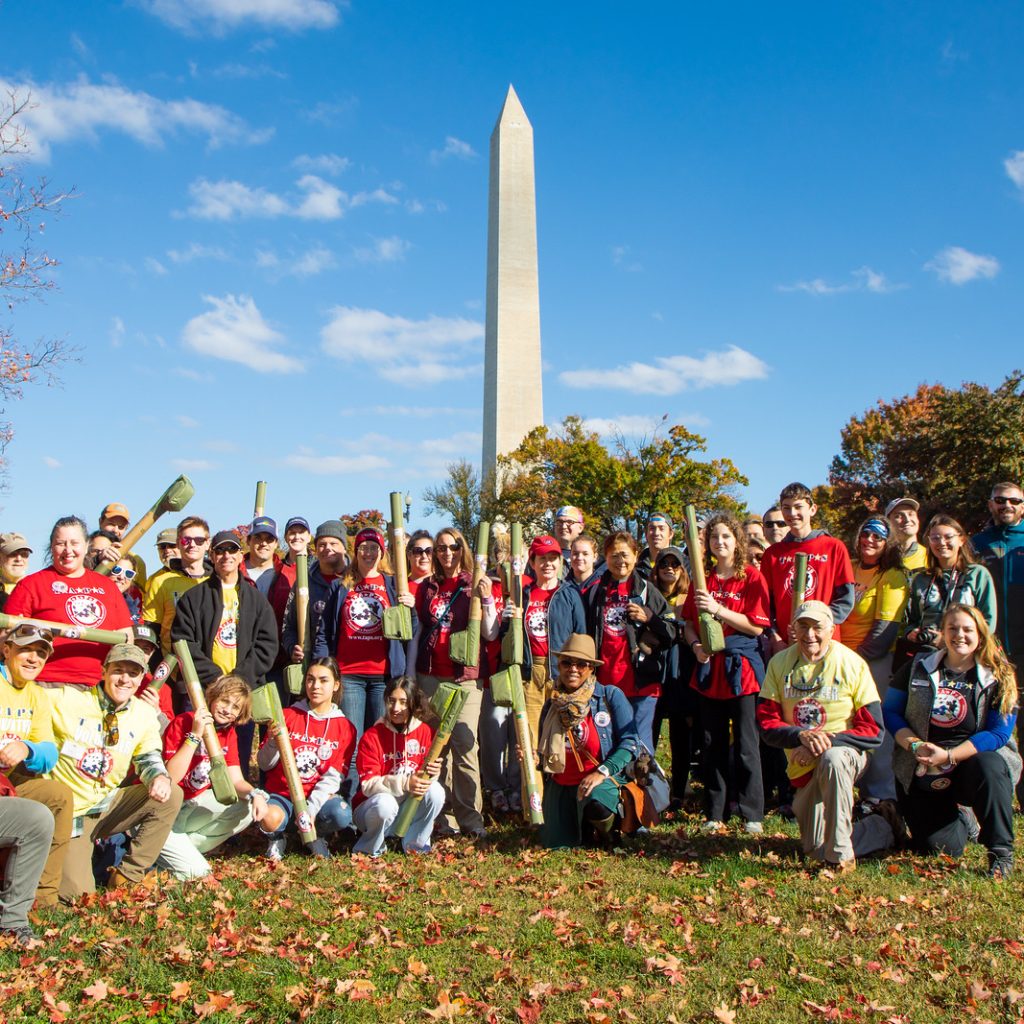 Volunteers from the DC Program of Project Healing Waters partnered with the Tragedy Assistance Program for Survivors (TAPS), National Capital Chapter – Trout Unlimited (NCC-TU), the National Park Trust, Amazon Web Services, DC Department of Energy and Environment (DOEE), and Ackerman LLP to provide a day of fly fishing to a group of families grieving the death of their military loved ones. DC PWHFF and NCC-TU Volunteers provided instructions and guiding, the National Park Trust provided brand new Orvis Encounter rod and reel to all family members, DC DOEE Fish and Wildlife Biologist Chris Campo provided traditional tackle for catfishing, Ackerman LLP provided flies, and Amazon Web Services provided lunch!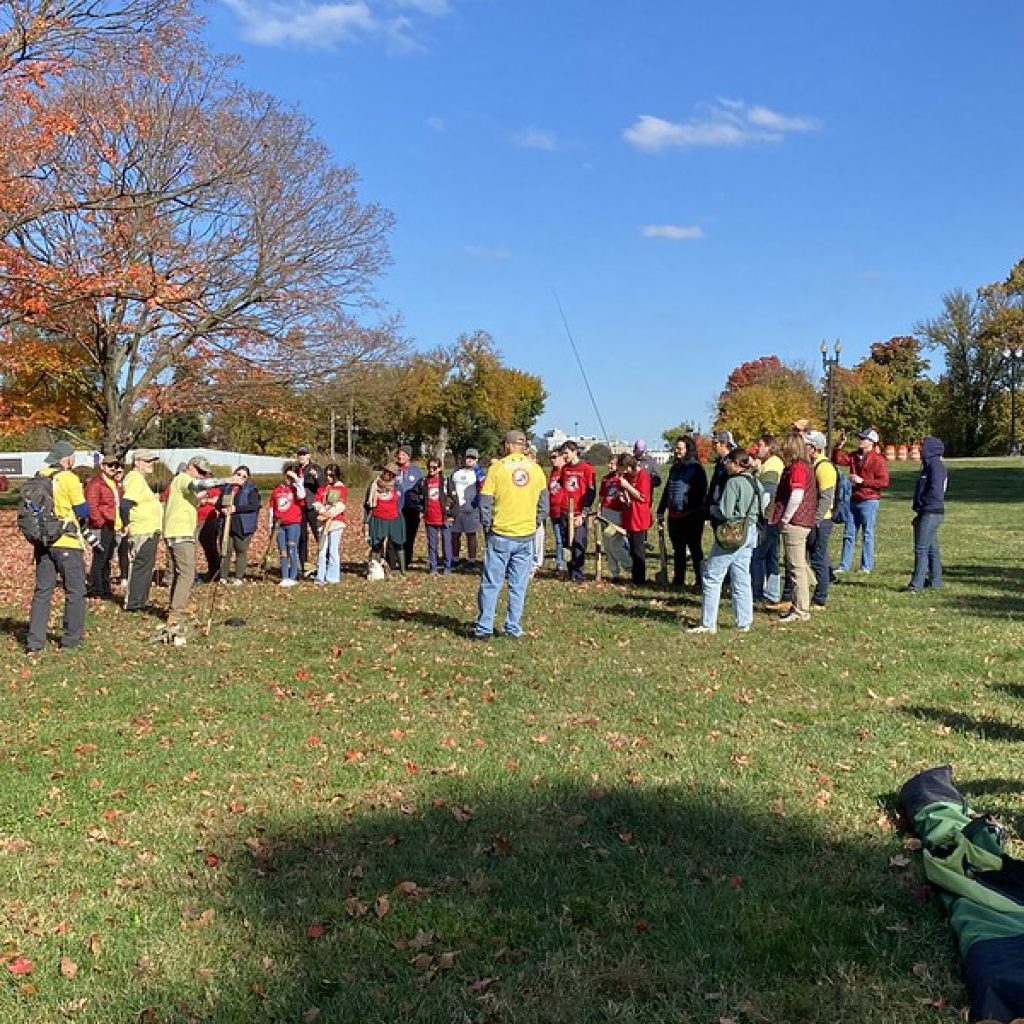 The morning started off with a rod set up and casting lesson from Matt Moedritzer (more on Matt's wonderful efforts later). After the lesson for the group, families were paired up with volunteer guides from NCC-TU and DC PHWFF.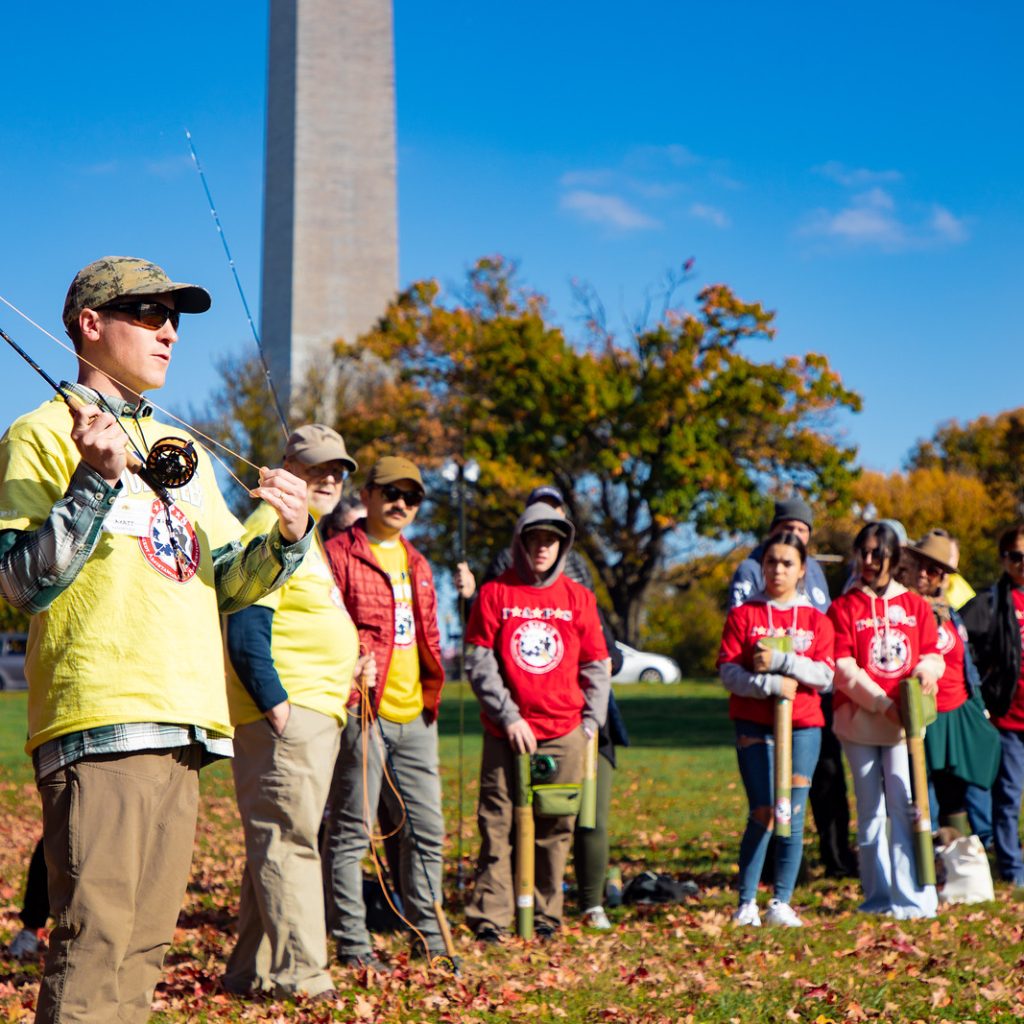 After a catered lunch, courtesy of Amazon Web Services, everyone was rigged up with flies, courtesy of Ackerman LLP.
Everyone had a great time experimenting with their new rods, learning a skill, and being in the outdoors. Several participating families were curious to learn more and were given online resources to practice their fly fishing at home.
Chris Campo, friend of PHWFF and Fish and Wildlife Biologist at DOEE also came prepared with his signature Anacostia Cat Fishing rigs.
This event at the tidal basin was the second of two events, the first being at Fletchers Cove earlier in October for more families grieving the loss of a military loved one, while healing through fly fishing as we are all so familiar with at Project Healing Waters.
A album of photos from the Fletchers Cove event is below (all Photo Credits National Park Trust):
Both of these events could not be made possible without the coordination of Matt Moedritzer, former DC Program Lead, Secretary of NCC-TU, and Government Affairs and Public Policy Attorney at Ackerman LLP. Through Matt's passion for the military community, his love for fly fishing, and his "can-do" attitude this event was made possible. The event was also made possible due to the work of George Gaines. George has dedicated the better part of his life to PHWFF and TU, and continues to volunteer in the DC Program. Matt and George saw the potential for collaboration and helped facilitate a day the families and volunteers will not soon forget.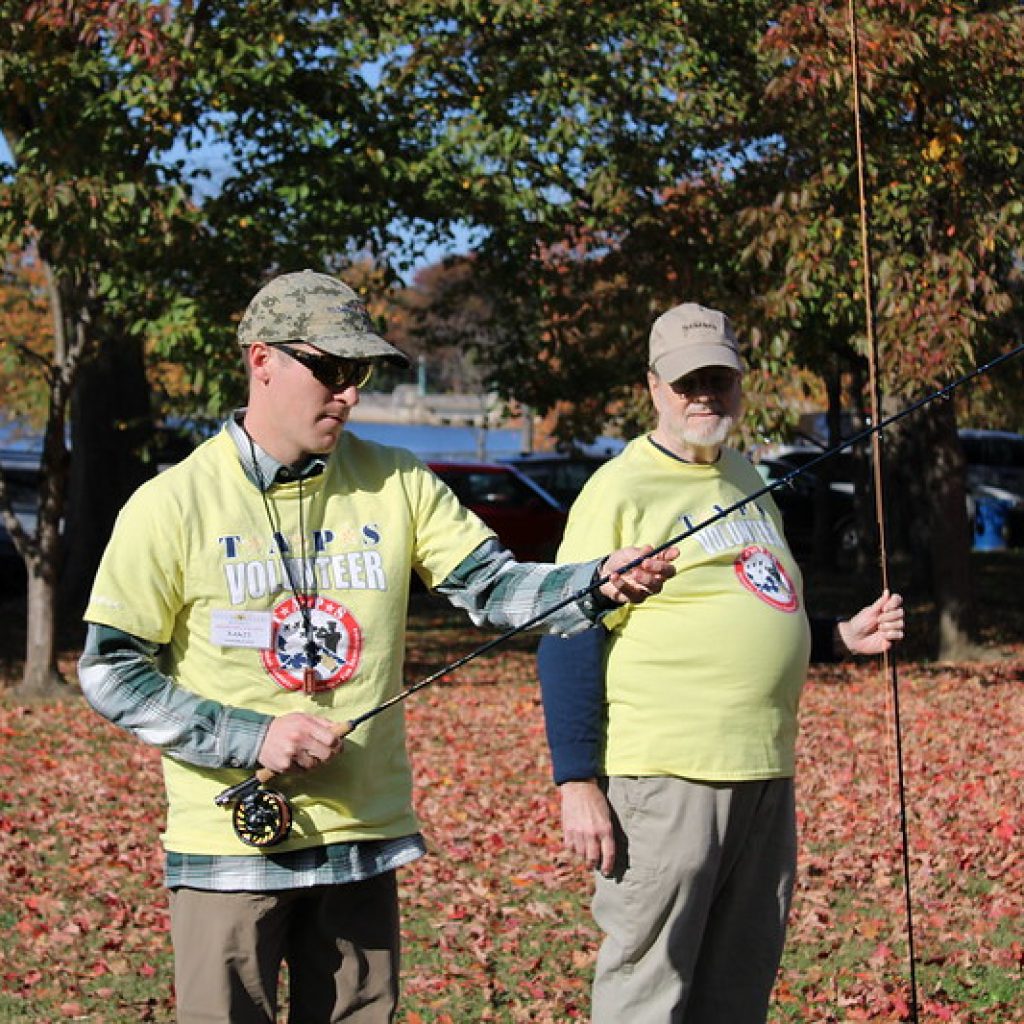 Thank you to all there rest of the volunteers that made this event possible:
Mike Abramowitz
John Fitzgerald
Eric Dooley
Fred Michaud
Timothy Norville
Mark Holzrichter
Andrew Haley
Chris Campo
Rob Catalanatto
Chuck Lukacs
Jason Garrett
Andrew White
Links to credited photo albums: TAPS Media. National Park Trust "Buddy Bison"
Latest News