This is an especially vulnerable time for disabled veterans who are struggling and alone. Demand for our program services has increased during the COVID-19 pandemic and we are working tirelessly to ensure our programs provide vulnerable veterans with the support and community they need during these uncertain times.
---
Postfly and Project Healing Waters Fly Fishing (PHWFF) have teamed up to provide disabled veterans with a continuum of care and a supportive community during the COVID-19 pandemic. This special partnership is aimed towards providing disabled veterans in the PHWFF program with fly tying and fly fishing resources to continue their regular activities virtually and to further their journey to physical and emotional health.
With in-person PHWFF program activities temporarily suspended due to the COVID-19 pandemic, many PHWFF programs are hosting virtual meetings on Program Facebook Pages, YouTube, and Messenger Video Chats to stay connected.  The organization is unique in that its volunteers are teaching classes on an on-going, long term basis and these activities are continuing in the virtual space by connecting volunteers, supporters, and disabled veteran participants online to further their journey to recovery.  As this can be a particularly vulnerable time for veterans who are suffering, the new partnership with Postfly will strengthen the organizations efforts to cast a lifeline to our Nation's veterans through virtual program meetings.
"We're thrilled to assist PHWFF in their virtual fly tying programs during these uncertain times," says Brian Runnals, Founder and President of Postfly, "Our goal is to deliver encouragement and positivity to disabled veterans around the US through our fly tying kits and PHWFF's virtual fly tying programming for everyone, but especially those new to tying flies. These are uncharted waters for all of us, but we should take comfort in knowing that we are one community in this together."
"These virtual programs rekindle and build community by creating hope and happiness where there may be feelings of isolation, loneliness and fear," says Todd Desgrosseilliers, President and CEO of PHWFF, "Through these core program activities, we continue to provide physical and emotional recovery, encourage engagement, and extend our community where our participants can heal. We should never forget that we are stronger together."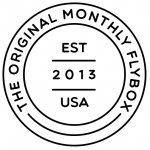 Postfly is "The Original Monthly Flybox™." They offer a fun and easy way to discover new fly fishing flies and gear with zero intimidation no matter your skill level by sending curated fly box es, materials, tools, and more to fly fishing anglers throughout the US.  Through this special partnership, Postfly will provide resources like prepackaged fly tying material kits, fly tying vises and fly tying tool kits that PHWFF programs will be able to order and Postfly will ship directly to PHWFF participants for their use at home in-conjunction with in virtual PHWFF program meetings. Learn more by visiting www.postflybox.com
Project Healing Waters Fly Fishing is a 501c3 non-profit organization dedicated to the physical and emotional rehabilitation of disabled active military service personnel and disabled veterans through fly fishing and associated activities including education and outings.  To learn how to attend, host, or support PHWFF Virtual Meetings please click here or visit http://projecthealingwaters.org/virtualprogrammeetings/
---
We are pleased to announce a special new resource page aimed at providing you with opportunities to join and host virtual Project Healing Waters Fly Fishing program meetings.