31 December 2020
Dear PHWFF Volunteer Leaders,
As we close out a challenging year, I am writing you in hopes that this note finds you and your families well during this Holiday Season. I am also writing to inform each of you that – due to the continued high health risks that the nationwide COVID-19 pandemic acceleration continues to present to us all – we will continue to suspend all Project Healing Waters Fly Fishing, Inc in-person meetings, activities, and outings through 1 March 2021. Additionally, the PHWFF Headquarters Staff will continue to work remotely until 30 June 2021.
During the time between now and 1 March 2021, we encourage everyone to remain engaged with our volunteers and participants by continuing to build our capability and capacity to conduct virtual core program activities. We will continue to conduct on-line volunteer training to enable this effort throughout the COVID-19 pandemic. The PHWFF HQ Staff is currently coordinating these training opportunities with you.
We understand and acknowledge the widespread frustration as this pandemic's most recent acceleration continues to interfere in our daily lives. Unfortunately, the pandemic's acceleration phase will continue until our healthcare system implements an effective nationwide vaccine. As you already know, we developed a plan that will enable us to remove the total suspension on in-person meetings, activities, and outings when the pandemic's acceleration declines. Currently, this plan includes an interim multi-phased approach to reducing the COVID-19 risks that can progressively enable us to re-engage in our core program activities. The plan includes specific restrictions designed to minimize the risk of COVID-19 transmission and/or infection to our participants, volunteers, and staff. Our focus for the next few months is to restore two-person fly fishing day outings, two-person outdoor casting instruction, and two-person fly fishing education outdoors with specific COVID-19 restrictions. We are steadily making progress towards our goal.
We also understand and acknowledge that we live in a fluid, evolving situation with the global COVID-19 disease pandemic. As we discussed throughout this crisis, we monitor the latest updates from the Department of Veterans Affairs, Centers for Disease Control and Prevention (CDC), the World Health Organization (WHO), along with local, state, and federal agencies to inform our decisions. We will continue to provide these updates to you in our weekly "PHWFF Updates and Reminders" report. We also affirm that we will continue to maintain open and transparent communications with our volunteers, participants, Board of Trustees, partners, and donors.
As the situation further develops, we will continue to make assessments regarding future in-person meetings, activities, events, and outings. We will continue to make each decision using current healthcare industry data with participant, volunteer, staff, and community risk management and well-being remaining as our top priority – while we comply with local, state, and federal guidance and restrictions. Our goal during 2021 is to return to pre-pandemic program engagement. Our teamwork and our commitment to our Cause will ensure that we achieve this goal.
Meanwhile, we encourage our volunteers and participants to continue to remain engaged with each other in the virtual environment. Fortunately, we can continue to conduct our virtual core program activities. These activities can help us maintain the personal connections, camaraderie, and friendships that form the lasting bonds that build the community where our participants can heal. So far during this crisis, these virtual core program activities enabled us to retain and build our PHWFF community – creating hope and happiness and eliminating feelings of isolation and loneliness. During the COVID-19 pandemic, our organization witnessed an increased demand for our unique brand of healing. Together, we met this challenge with creativity, commitment, and compassion. Since March 2020, I am happy to report that we conducted over 3,000 virtual program activities nationwide and we continued to increase the total number of participants that we serve nationwide!
The PHWFF HQ Staff is available to help you complete online volunteer training and/or establish virtual core program activities. Through these core program activities, we continue to provide physical and emotional recovery, encourage engagement, and create a community where our participants can heal. We should never forget that we are stronger together. Please feel free to reach out to us if you have any questions or concerns. Thank you all for your dedication and your commitment to our Cause! You are the heart and soul of our organization. Throughout this pandemic, your dedication to our Cause ensured that we continued to hear these five words, "…this program saved my life."
Warm Regards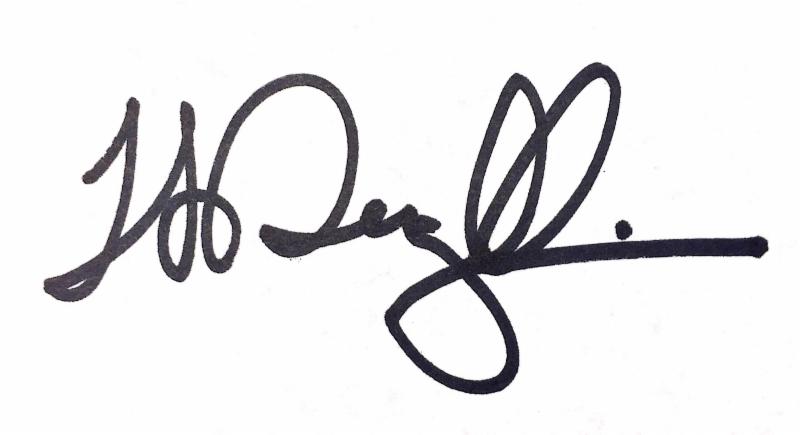 Latest News