We are pleased to announce that "God's Country" has been selected for the 2020 BZN International Film Festival. Written by Captain Rob Fordyce and Directed by Reid Ogden, this short film follows Sgt. Jim Graham U.S. Army (ret) on a special trip to Freedom Ranch for Heroes in Wise River, Montana and shares the healing power of fly fishing through the Project Healing Waters Fly Fishing program.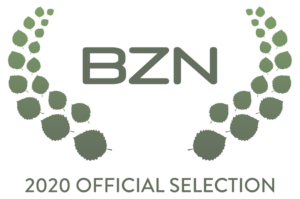 The Third Annual BZN International Film Festival is August 27-30, 2020 11-14, 2020. Featuring 80+ films from around the globe, this year's films inspire, question and celebrate what it means to be human — and what it means to live in harmony with our amazing environment. Our selection process is centered around BZN's core values of spotlighting women in film, as well as the woman in all of our lives: Mother Earth. That said, we are firm believers that film should be entertaining — and maybe even make us laugh from time to time.
"It is an honor to be in collaboration with an organization that poignantly extends the healing effect of water to those who have given so much, say BZN Managing Director Beth Ann Kennedy, My team and I are inspired to be working with Healing Waters, and to have the opportunity to screen God's Country at BZN 2020 in Bozeman. This year's festival lineup includes a handful of films exploring the power of water and emotional well-being – we hope you'll join us!
The Project Healing Waters program has taught me the feeling of being safe and that everything is OK" Sgt. Jim Graham shares, "I've been on several trips and every time I come home I feel a great deal of personal growth. Recently I've learned catching a fish is only a bonus. I get so much healing from the love and support I receive from the group. I feel safe and everything is OK."
BZN International Film Festival | Bozeman, Montana | August 27 – 30, 2020
The BZN International Film Festival, presented by the Bozeman Film Celebration, is at the forefront in building bridges of understanding between diverse points of view and is in the vanguard in restoring media literacy among our youth. The vision behind BZN is to highlight movies that make a positive impact on audiences—stories that showcase the best of the human spirit while inviting a call to action. BZN champions films that educate and enrich while they entertain: documentaries, indies, comedies, features and shorts that make our cut must be intelligent and thought-provoking, inspire curiosity, and encourage community and global awareness. Above all, they should stimulate conversation—a lost art we're determined to help restore. Learn more by visiting https://bozemanfilmcelebration.com/