Join us on May 5, 2020 for #GivingTuesdayNOW, a new global day of giving and unity that will take place  as an emergency response to the unprecedented need caused by COVID-19.  We should never forget that we are stronger together.
This is an especially vulnerable time for disabled veterans who are struggling and alone. Demand for our program services has increased during the COVID-19 pandemic and we need your help to ensure our programs provide vulnerable veterans with the support and community they need during these uncertain times.
Project Healing Waters Fly Fishing will join global brands, small businesses, and neighborhood networks to come together in a variety of ways to show unity on May 5th in celebration of #GivingTuesdayNow.  We invite you to join us.
MAKE A DONATION
Small contributions go a long way. By donating and sharing your dedication to the veterans we serve you can encourage your family, friends, and colleagues to do the same!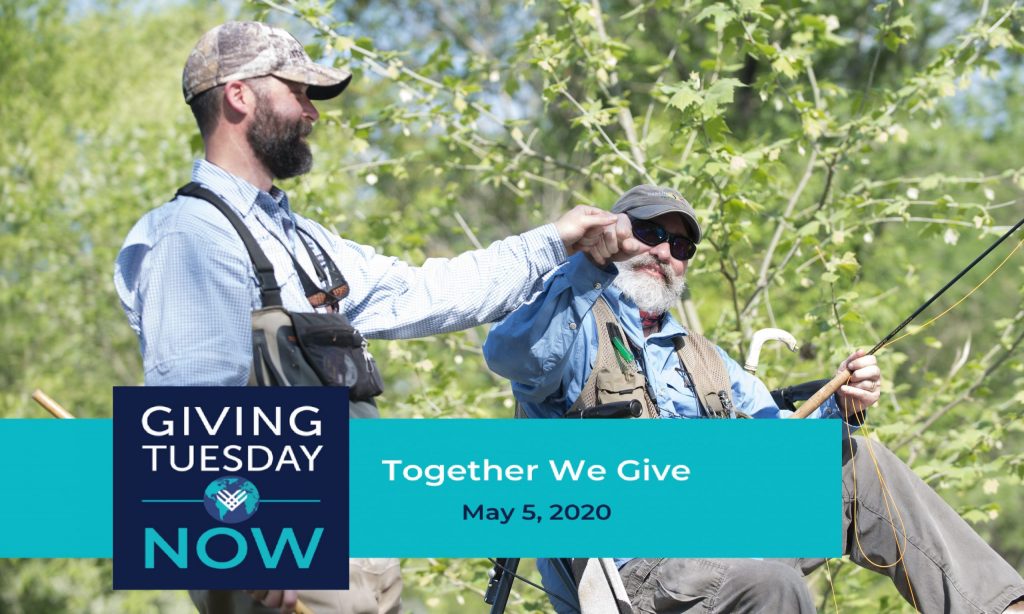 We should never forget that we are stronger together