Two veteran participants had the great fortune to venture south to the fabled trout-fisheries of Chilean Patagonia on a PHWFF National Destination Trip from December 1 – 10, 2017.  Attending the trip was Chief Petty Officer (ret) Donna Villarino, U.S. Navy and Jessica Callihan, U.S. Navy (ret). It was generously hosted by Eduardo Barrueto and the Magic Waters Patagonia team. Thanks to their great hospitality, both Donna and Jessica were able to enjoy the finest and most diverse dry fly fishing in Southern Chile.  We're pleased to share a great synopsis of the trip written by Donna Villarino.
---
My trip to Patagonia, Chile has been hands down the best fishing adventures of my life. Words cannot describe the majestic mountain scenery where Magic Waters lodge is located.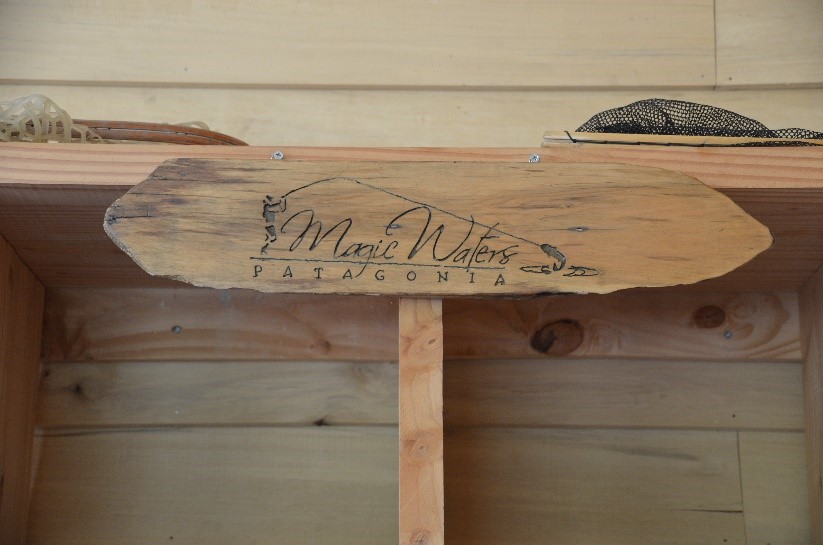 As you drive down a rough dirt road to get to the lodge you pass a beautiful lake with clear blue water and then as you round the bend where the lodge is in view there are two amazing ponds in the back ground. We fished the pond closest to the lodge on the first night where Jessica was able to land several large brown trout. I on the other hand had one long line release.  Driving to every place we fished usually took a good hour to get there from the lodge on narrow dirt roads. The drive in itself was an adventure. So, my advice to anyone who travels to Patagonia to fish is to hold on tight and enjoy the ride.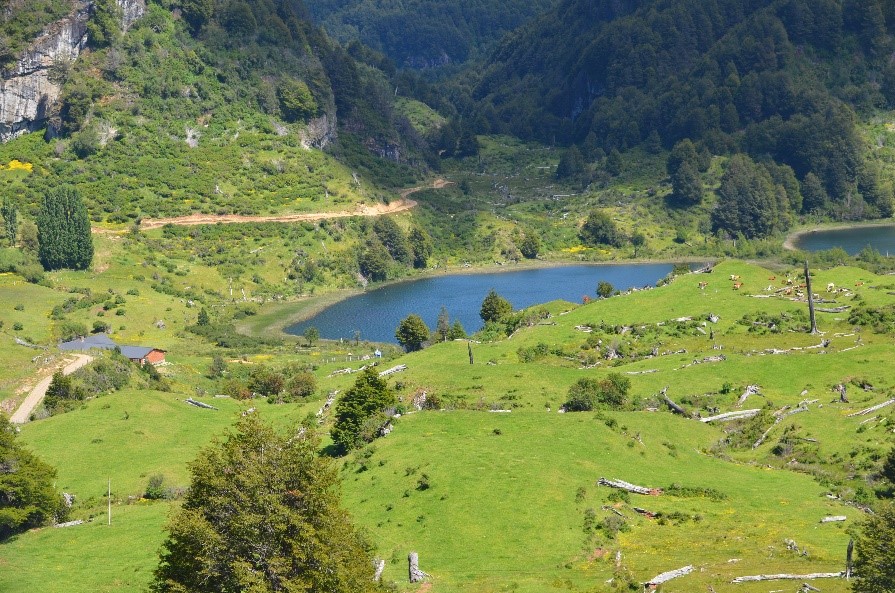 Every morning a breakfast was served at 8:30 that was prepared by the lodges chef and then after breakfast we were off to a full day of fishing. Lunch was provided at the fishing site and we would return back at the lodge in the evening where they served appetizers around 8 and a family style dinner at 8:30 pm. All meals at the lodge were served at the dinner table where we talked about our day and socialized.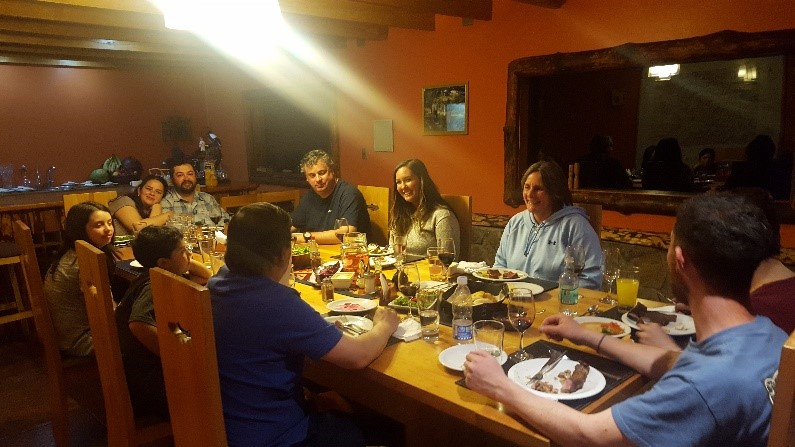 The second day we fished a combination lake, river system via boat where we caught several Brown trout and a few Rainbow Trout with sizes ranging anywhere from 6 inches to over 23 inches. At one time we had a double catch.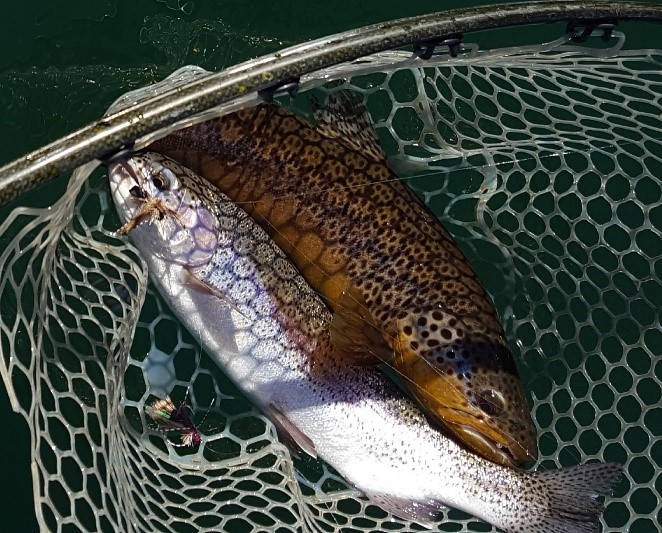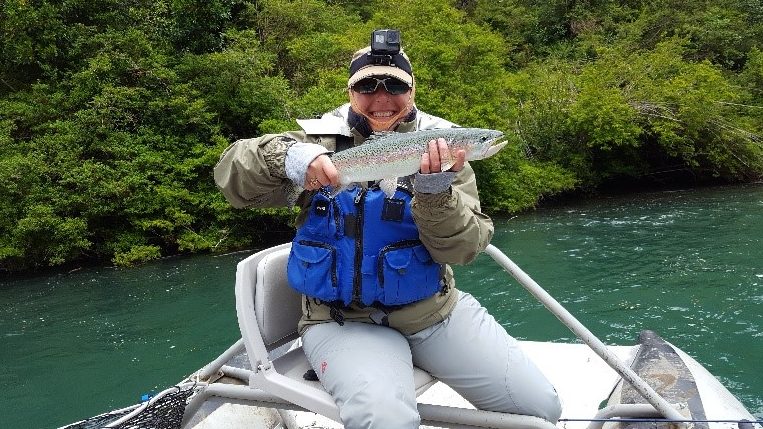 On the third day we were off to do some river, stream fishing. In the morning we fished an extremely fast running stream and the toran was very rocky. We had a few long line releases but I managed to land a nice brown trout.
After lunch we headed to a beautiful spring creek. Both sides of the stream were covered with beautiful flowers. This stream was easy walking and wading and both of us caught a few nice brown trout.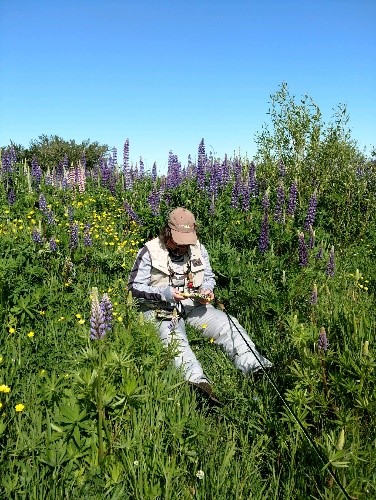 Going into the fourth day was another full day of fishing on a different lake. This was the first day were we experience the famous Patagonia wind or as it was referred to by our host, a breeze. I caught one nice brown trout on this lake but because of the wind I didn't fish too much but enjoyed the boat ride and watching Jessica pull in some nice ones.
Leading into the fifth day for me was by far the best part of the trip for me. One of the guides Andy had a beautiful view of a river down in a valley and there are no roads that go there. He shared his information about this being a great place to fish with our host Eduardo who in turn was able to arrange access to the river by the local gaucho via horse back. They worked closely with the gaucho to bring boats to the river in pieces and then put them back together. They then started building a campsite to take guests to so that we can all enjoy exclusive fishing in waters where the fish have not seen a fly. The fish were aggressive and plentiful.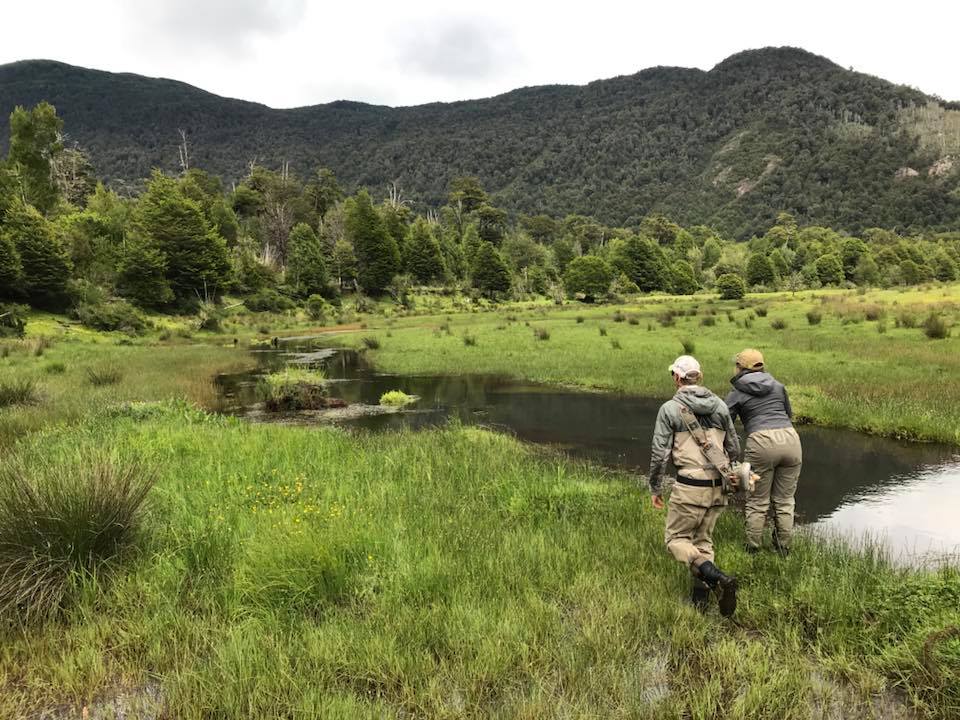 The horseback ride to the camp took about an hour and a half to two hours. The trail when up the mountain and most parts were very rocky. Trust your horse and you'll do fine.
Not only did we have an amazing fishing adventure while at the camp, but we also were able to save a new born calf. Our guide Andy found the calf when we arrived at the campsite. Because Jessica had grown up on a cattle ranch knew how to help the calf feed. We mixed up some powdered milk and with use of my camel-back Jessica was able to feed the calf. The next day and after a couple of feedings, the calf was considerably stronger and Andy was had found a herd of cows a few miles up the stream. He brought the calf to the herd and the next day when we checked on him he has in a different location where the cows were seen. So, in my mind we saved the calf.
As I stated earlier the fish were aggressive and plentiful. I don't know how many fish were caught but it was fast moving and we fished streamers.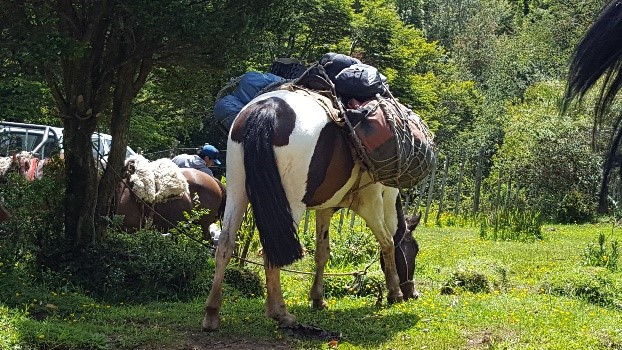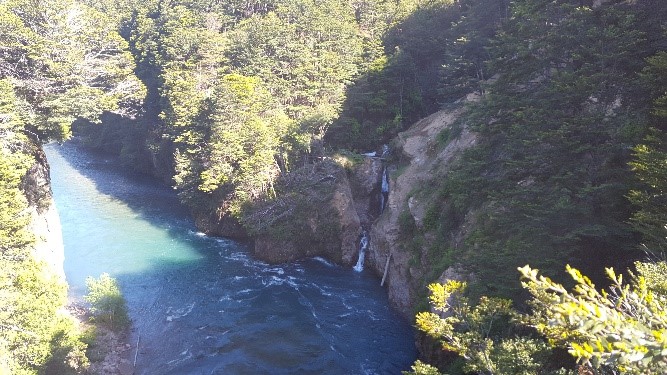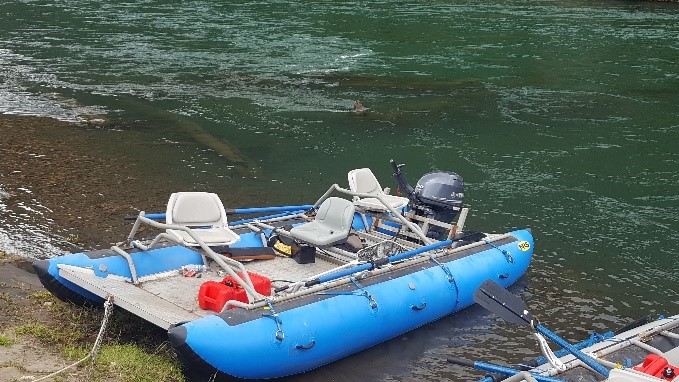 On the third night of camping we headed back to the lodge for the remaining two days. We spent the first part of day in town doing some shopping for gifts and our host treated us to a very nice lunch.  Later that day I needed to rest and Jessica went out fishing in the spring for a bit. Our last day just prior to our flight we fished the other lake that was near the lodge for about an hour and then packed up and headed for the airport.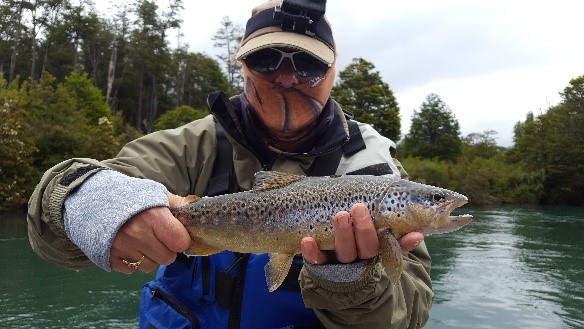 Our days were truly none stop and definitely a one of kind trip. From the bottom of my heart, I thank Project Healing Waters Fly Fishing for this trip.  Tight lines and peace.
---
Donna joined the Navy in 1984 and after an accident which shattered her leg she retired in 2006 as a Chief Petty Officer. Growing up in Massachusetts her grandfather shared his love of fishing with her which carried on into adulthood. Now living in Virginia, a friend introduced her to Fly Fishing and the meditative powers that come with it. Soon after, Donna's love for the outdoors and fishing led her to find a Projects Healing Waters Fly Fishing program which connected her to other veterans that shared her love of fishing where she's continues to grow and learn.