Reel Service Project IV is a pairing of the industry's best and brightest artists with VEDAVOO's hand-built craftsmanship to deliver a series of truly one-of-a-kind messenger bags.  All construction, materials and artwork are will be donated to benefit our nation's veterans through Project Healing Waters Fly Fishing.  These American-made VEDAVOO messenger bags have been customized with incredible designs from talented sporting artists to create one-of-a-kind functional art for the discerning angler.  Thanks to the great generosity of VEDAVOO, all proceeds from the Reel Service Project will go to our cause and the thousands of injured and disabled veterans we serve each year.  No purchase necessary, just visit https://vedavoo.com/rs4 or click the button below:

"Having had the opportunity to receive each artist's commitment – we are truly humbled and inspired by how quickly and passionately each has stepped up for the cause, says Scott Hunter of VEDAVOO,  As before, VEDAVOO will lead the effort by providing the materials and labor to build the bags and each artist will provide their time and vision painting their signature aesthetic to each finished piece. This year's event promises to be the best to date. Enter to win one of these very special bags." 
The line-up for this year's artwork includes:
DEREK DEYOUNG, JORGE MARTINEZ, JOSH UDESEN, ANDREA LARKO, RYAN KEENE, MATTHEW STOCKTON, ALEX POLAND, JAKE KEELER, PAUL PUCKETT, BORBAY, SARAH LANDSTROM, TY HALLOCK, JEFF KENNEDY and KENDRA LEEKS.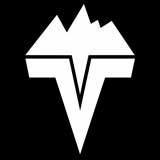 The REEL SERVICE PROJECT was initiated in 2013 to help raise funds for Veteran focused causes in the Fly Fishing community. That initial effort, which included a series of VEDAVOO packs made out of fabric provided by Patrick over at Recycled Waders, and featuring original artwork by Jeff Currier, set the stage for events to follow.  The program continued successfully in 2014 and 2015 – pairing our work with original art from the industry's best through a series of one-of-a-kind packs used to raise funds for worthy causes.  To learn more about the Reel Service Project and the artist partcipating head over to Vedavoo. Enter to win one of these unique hand-painted bags. The drawing is no purchase necessary and will be held on April 15, 2018.
We are tremendously honored and grateful for the continued support of VEDAVOO, the incredibly talented artists participating, and all those who made this great initiative possible.