Article by Chris Wikel, Bamboo Bend Trip Leader
Early May on the North Branch of the famed AuSable can mean only one thing, the 9th Annual Bamboo Bend Handcrafted Healing is under way. Each year 8 Veterans get an opportunity to work with some of the greats in the Bamboo Rod Building craft to spend eight days learning this art along with spending a couple of days fishing on the hallowed waters of Northern Michigan. Volunteers travel great distances each year for this opportunity to give back to some of our Nations finest. For me, as Trip Leader and now Operations Officer for Bamboo Bend, it was an opportunity to rekindle the relationships I had forged last year as a Participant. 
Day 1 consisted of 2 airport runs (Fred Larson can tell you all about the scenic drive we took on run #2) to Traverse City to pick up the Veterans traveling in from Alaska, California, Virginia, Tennessee, Washington and North Carolina. All came having never met each other but sharing the common bond of serving our Nation. Ages ranged from twenty something to almost 80. All would leave as friends, just another part of the Handcrafted Healing. This year we had the privilege of staying only minutes away from where the Students would spend 5 days building their own bamboo rod from scratch, the North Branch Outing Club, owned and operated by Judy Fuller. This old Hotel was once the "playground" for the rich and famous of the Detroit automakers like the Fords and Chryslers. This first evening we got to relax and get to know each other and Judy made it clear she wanted to join in the fun. What an amazing host!
The next day, after an amazing home cooked breakfast we were off to the Lovells Town Hall transformed for one week each year as it is turned into a Bamboo Rod Building workshop. The Students are introduced to the dozen or so Volunteers (many who have also served), led by lead instructor Dave Jankowski, a former Air Force Pilot, and given a brief history of the craft they are about to learn. They are then assigned to an instructor for one on one training for the week.  Peter Jones provides a casting lesson that was like watching an artist paint the air with a fly rod. After this the students were given an opportunity to cast three very different rod tapers so they can choose which one fits their style best. After learning to split a culm of bamboo in to 6 strips for the butt section and 6 for the tip sections, for the next day and a half the hand plane becomes the tool of choice. Most probably had nightmares of this tool after hundreds and hundreds of strokes taking down each of the 12 pieces of bamboo painstakingly by the thousands of an inch to their final dimensions.
As we wrap up day one it is only fitting to mention 2 additional Volunteers who would be our "Chow" preparers for the week. Jim Bensinger, a former Participant and John Mozingo (both Marines) would provide us with some amazing food during the week. Jim drove all the way from Virginia and John trekked nearly 20 hours from Texas for the honor of giving back to their fellow brothers. Meals ran the gamut from White Chicken Chili and cornbread, pulled pork to stuffed burgers (more about those in a moment) to the Grand Finale on our last night, a low country boil that would make any Southerner proud! Back to those "burgers" or maybe they should be called "Personal Size Meatloaf" weighing in at about a pound a piece, filled with a long list of deliciousness! My system my never recover!
The next 4 days consisted of working through the various phases of the building process finishing up with each student being able to put their own personal touch on their keepsake with thread wrapping and signature choices. Once the wrapping is complete, each section of each rod is slowly lowered in to a Polyurethane finish dipping tube (3 times for the butt section and 2 times for the tips), giving each rod the beautiful finish, they deserve. While this is the end of the rod building process for the Students as they will be fishing the next 2 days, the "Rod Fairys" will be busy putting on additional coats of finish, correcting any imperfections and getting the rods ready to be presented to the students on our last night.
Before wrapping up (no pun intended) it is worth noting the visual transformation that takes place with the students and volunteers over the course of the 8 days. All come together having never met each other and as the week progresses you can see the Handcrafted Healing happen right before your eyes. They may have started as strangers, but all, Students and Volunteers alike will leave as friends for life. Lord knows we can never have enough of those!! 
The final two days are set aside for the Students to fish with volunteer guides on some of the famed stretches of the AuSable River system. Water levels this year were too high to allow them to safely experience the AuSable River boats that are unique to this watershed. That said, many fish were caught and additional relationships were formed with the guides, all of whom donate their time, tackle and boats to the cause.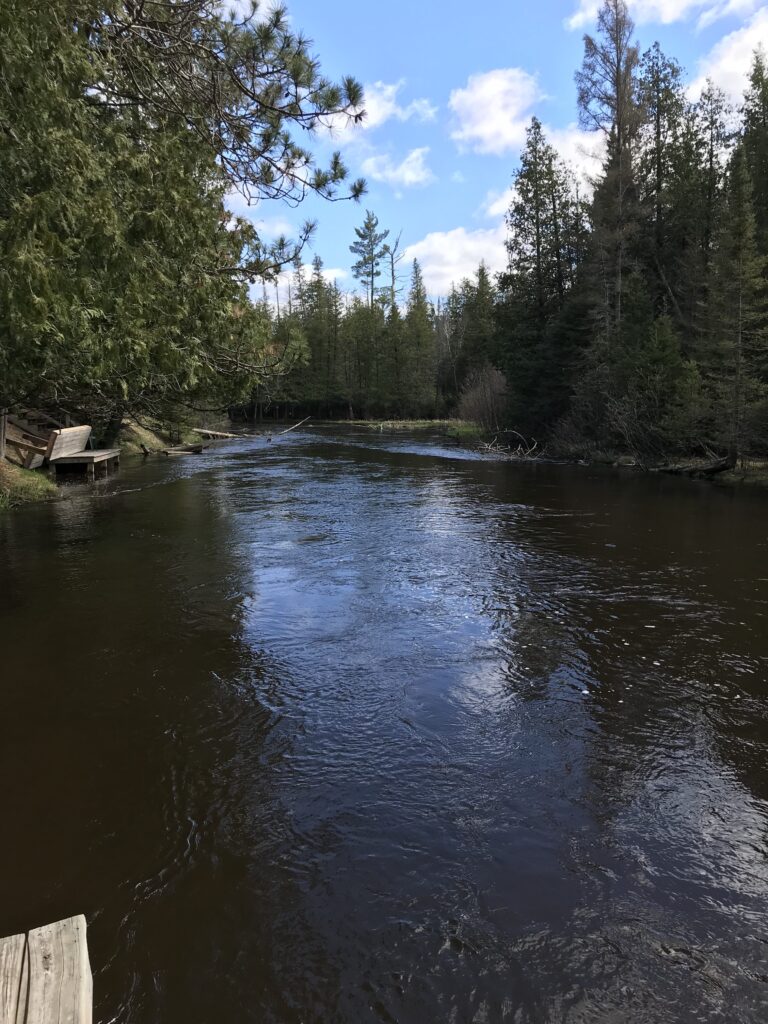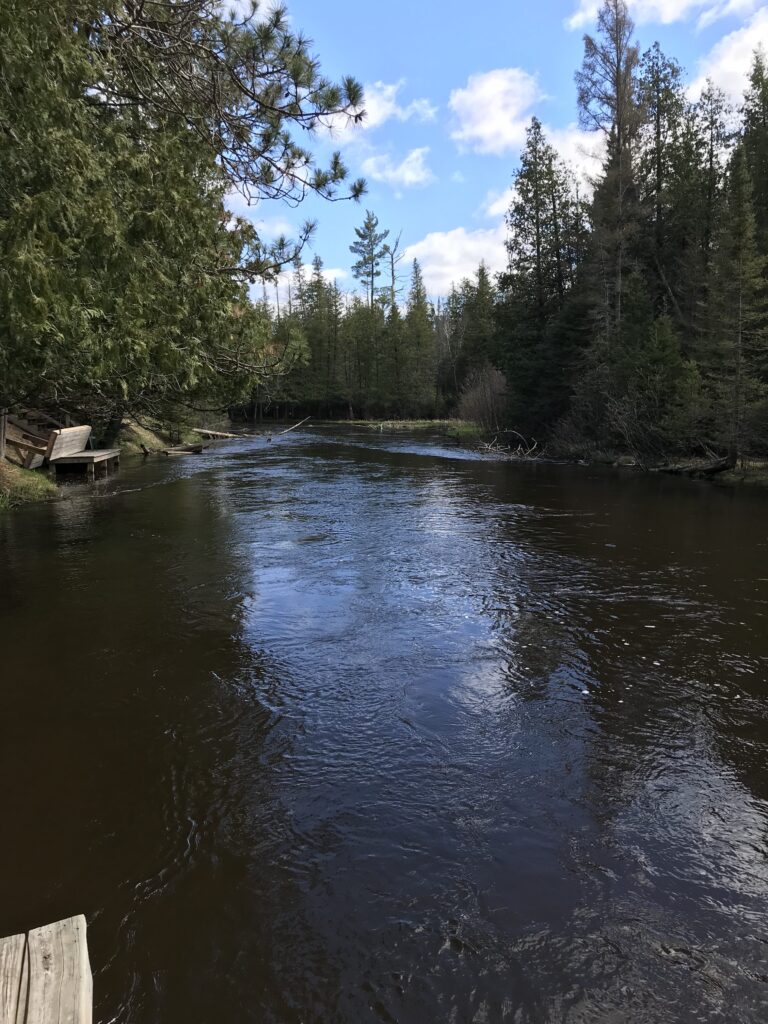 Saturday night is set aside to thank the volunteers and many in the community who come together to make this such a special annual event. The low country boil and fixings put together by Jim and John was absolutely amazing. Finally, finished rods are presented to the students by the instructor that worked with them one on one for the week. The rod symbolizes the visual healing that has taken place this week. Every Student and Volunteer will all agree that the week has been so much more than the learning of a craft and building of a rod. I can surely attest to that!! Thank you to the Volunteers and other amazing people that so tirelessly give of their time to make this such an amazing event! Until next year!!