By Mark Forster, Program Lead , Project Healing Waters Fly Fishing – Lincoln
Freedom Ranch 2022-12 (August 9-13) 
When I arrived at Freedom Ranch for Heroes, Lee Stimpel the Ranch Manager told me "If the only good thing that happens to you tomorrow is waking up in Montana, you're still having a pretty good day." There is a lot of truth to that statement, but we were at Freedom Ranch for Heroes where a lot of "amazing" happen every day.
Our group was comprised of 7 participants from the Heartland Region and one from Hamilton Montana (who replaced a participant who could not make the trip). After arriving in Bozeman and a great BBQ lunch, we drove through some stunning Montana scenery to arrive at Freedom Ranch. Everyone was chomping at the bit to get into the water and it didn't take long for us to store our belongings, inventory our fly-fishing gear, and prepare for a brief fly-fishing and casting lesson. The lesson ended with the dinner bell and our group enjoyed a light dinner before hitting the river behind the Ranch. Although no one managed to catch a fish that night, it was a great way to recover from a day of flying and it set the stage for the next day's activities.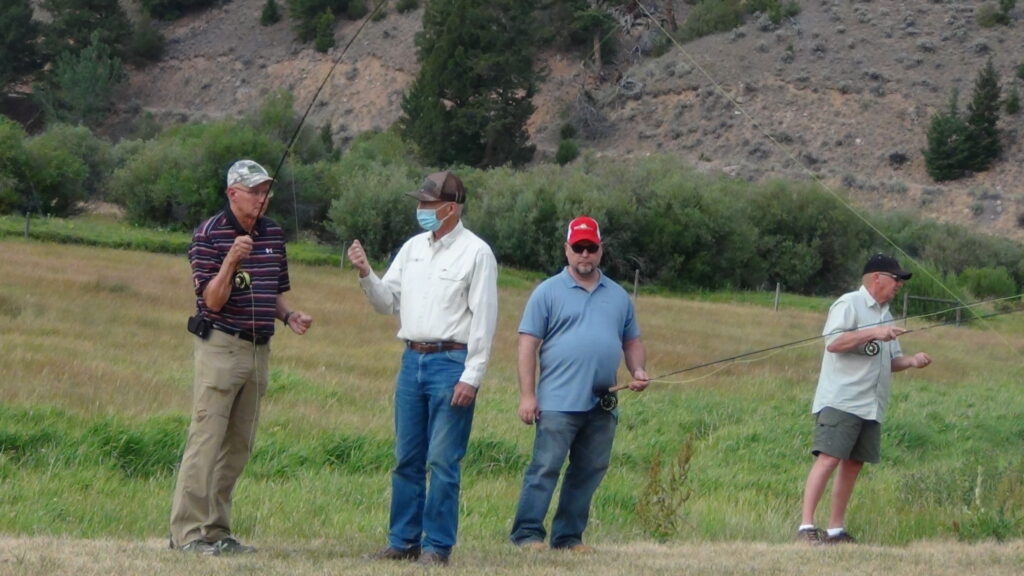 Our first morning at the Ranch began with coffee in the lodge followed by a large breakfast in the fly shop. Then we were off to fish. Our first location was small stream fishing like I'm used to in north central Nebraska. Brush and technical casting proved challenging, but several participants managed to catch fish in the Poindexter Slough. Next, we headed to an access on Beaverhead river for a Greek Giro/Salad Lunch and more fishing. The section of Beaverhead we were fishing was deep and the flow rate was unusually high which resulted in particularly challenging fishing. We had a few fish break off tippets, but no fish landed. Guides I spoke with indicated that subsequent days of fishing in the same spot were much more productive because flow rates were lower and the water was clearer. We returned to the Ranch with energy to spare, as most participants returned to the Wise River for some evening fishing following Dinner. Depending on the time of year, water levels and weather, there is a really good fishing spot behind and slightly east of the Ranch on the Wise River. If you're going in August the hopper/dropper rig with dark hopper or Chernobyl Ant a small Zebra Nymph seem to be the easy button set-up during hatches.
I could include a fairly extensive paragraph on each meal, but it suffices to say that the food provided by Linda and the folks at the Wise River Club was excellent every day. We were also provided the kind of fishing lunch you would expect from first class fishing outfitters. Nothing about this trip will made us feel anything less than completely spoiled.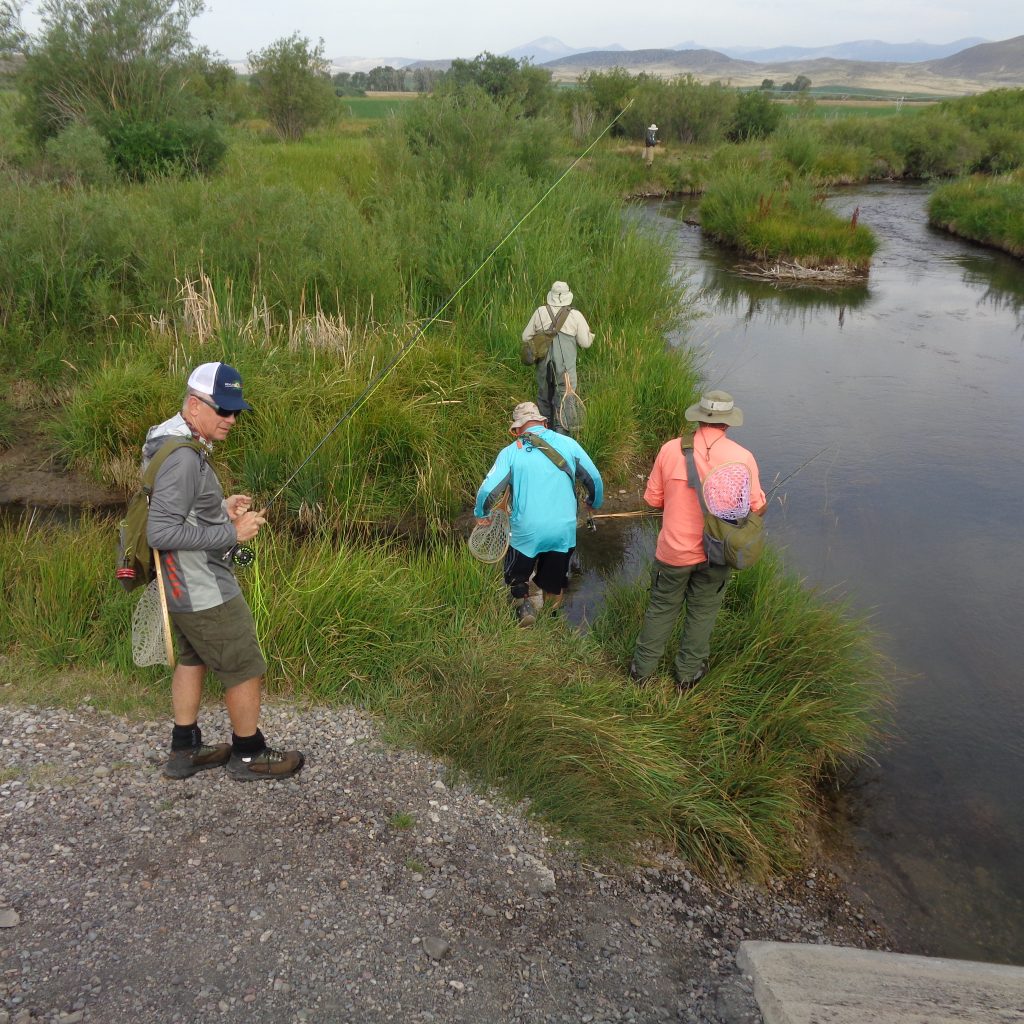 The second day the participants paired up with guides and spent the day fishing from inflatable drift boats. While the participants went fishing at various locations, I stayed at the Ranch and fished the Wise River. I've never been in a mountain stream during a Trico hatch before, but it's quite remarkable watching millions of any insect move through a valley. One of the guides explained later that the key wasn't replicating a single Trico, but clumps of them on the water's surface. Whether you're a participant or a trip lead, a little research online or in the fly shop, regarding current patterns and fishing locations is probably time well spend. Most of the fly outfitters in the area have information available on their websites or facebook pages. Additionally, our Participants who brought flies had no issues packing them in carry-on bags, but you want to check the current rules before you pack.
At the end of the second day all participants reported successful outings and some were really successful (or so the stories indicated). Every guide had their own fishing locations and strategies, but I think some of the first day success was driven by prior experience. If you haven't fished on a drift boat, the first trip learning curve can be very steep.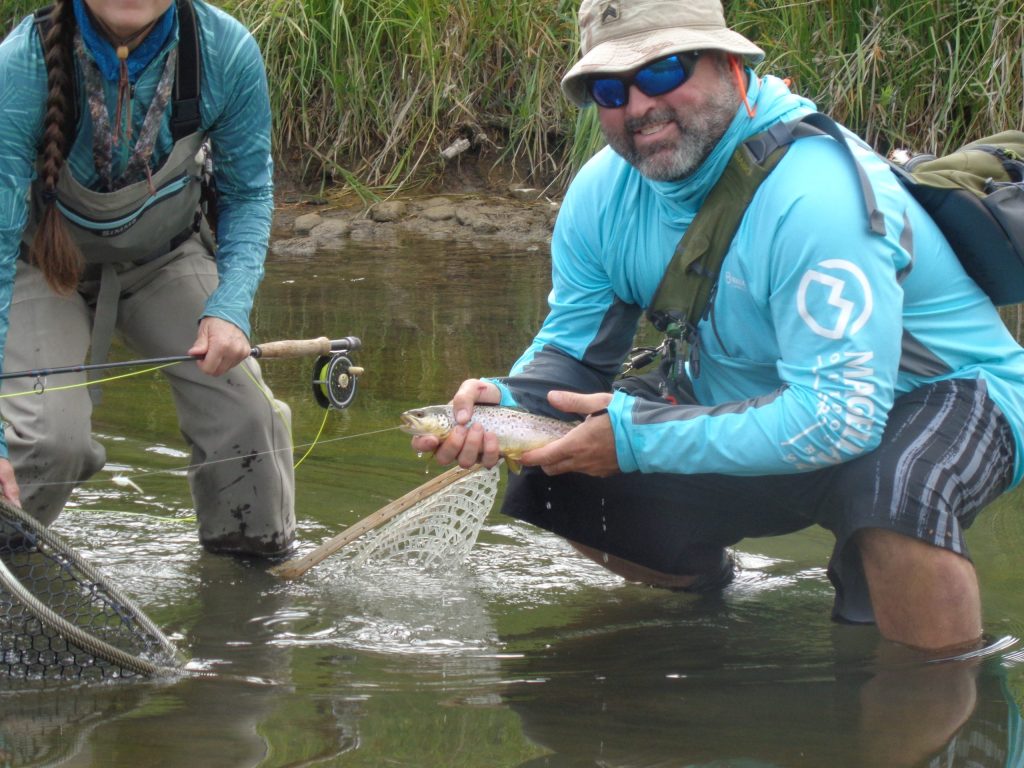 The third day everyone seemed a little stiffer and slower moving than the second day (could have been the effect of the full day fishing from boats). The enthusiasm didn't drop off at all. Friday fishing varied widely, but the participants who were shore fishing seemed to find the hotspot after lunch and landed around 45 fish for the day (Including a Brown over 20"). With the fishing over, we headed to the Wise River Club for an amazing prime rib dinner. It rained on the way back to the ranch and everyone piled out of the van to photograph the double rainbow. It seemed like an appropriate ending to a great week of fishing and camaraderie.
Our week ended very much like it began – a two-hour drive through some amazing Montana countryside and back to the airport. This drive was it was remarkably different though, we'd arrived strangers but we left as friends.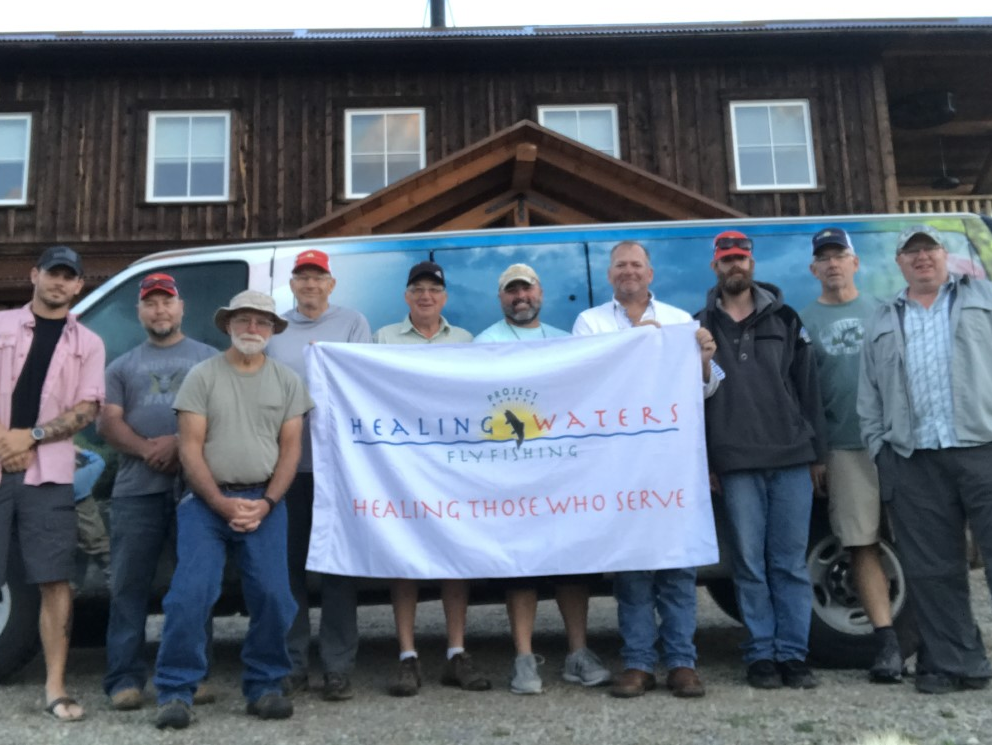 Latest News