Veterans in the Project Healing Waters Fly Fishing-Martinez, CA program made a nearly 1,000-mile trip to fish waters near Yellowstone National Park. The PHWFF-Martinez veterans included Jose Arana, Luke Bachan, Shawn Coe, Martin Coulson, Bill Hopkins, Felix Oseguera, Michael Viramontes and David Lipscomb. They were joined by Randall Steiger, a veteran from a Wyoming PHWFF chapter joined the group to help out.
A recent storm, however, had washed out the places guides planned to take the group. They instead ended up travelling almost 100 miles to fish on the Wind River. Near Togwotee Pass and the northern edge of the Wind River Range, the Wind River slips out of the spectacular Absaroka mountains northwest of Dubois and offers small-stream fishing for brookies, rainbows, cutthroat, and brown trout.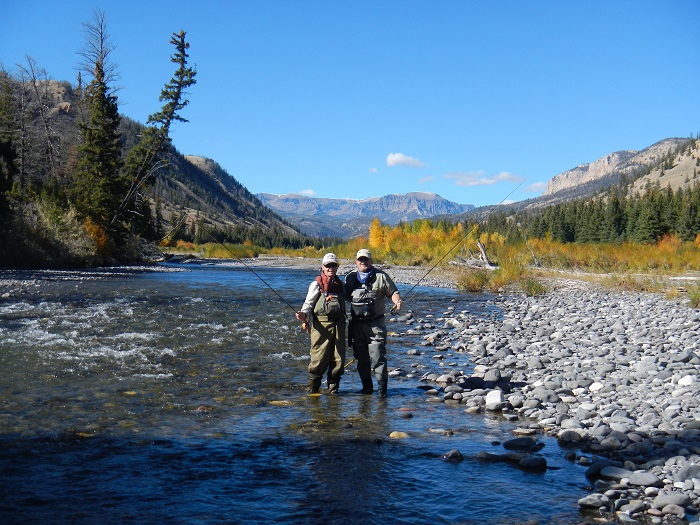 But when a couple of local fly fishermen discovered that this group of special vets was fishing nearby, they lent two of the vets their own fly rods and ensured that they caught fish.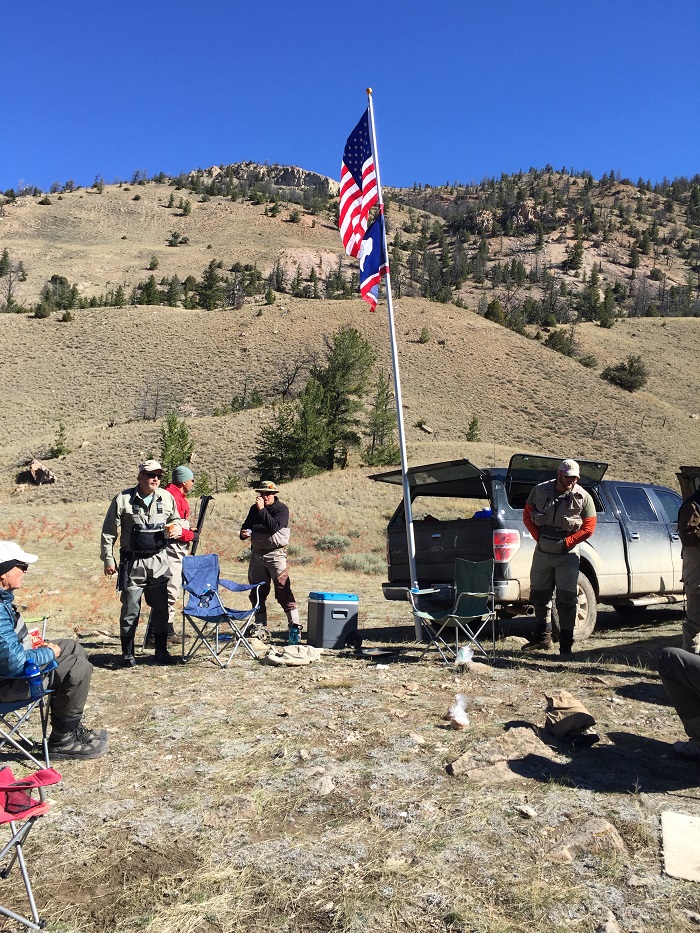 This is one of the most important aspects of fly fishing as it relates to PHWFF – this is a sport often comprised of friends who haven't yet met, one that offers inclusivity centered on a common appreciation of fly fishing and all that it entails. In cases such as this, fly fishing is truly shown as a path aiding in the physical and emotional rehabilitation of military service personnel.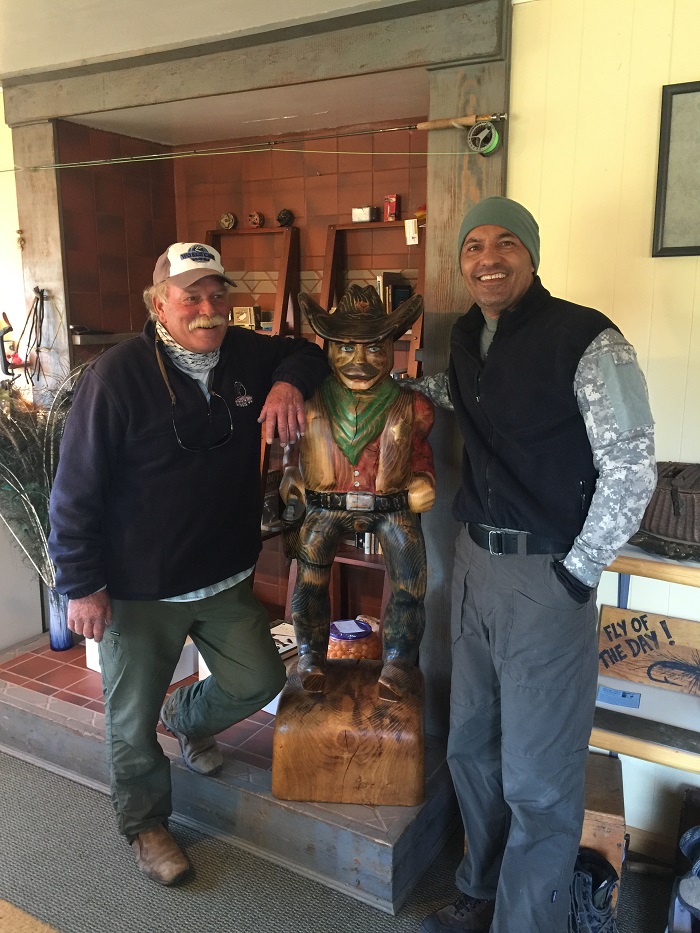 "Wyoming was amazing," said one PHWFF-Martinez vet. The other eight members of the group agreed it was one of the best fishing trips of their lives.
"I don't think you could find a more beautiful place to find peace. I know I sure felt a sense of calm and peace, and you couldn't get the smile of my face. And I know others felt the same way too. I know this trip really helped me reset for the rest of the year," said another veteran.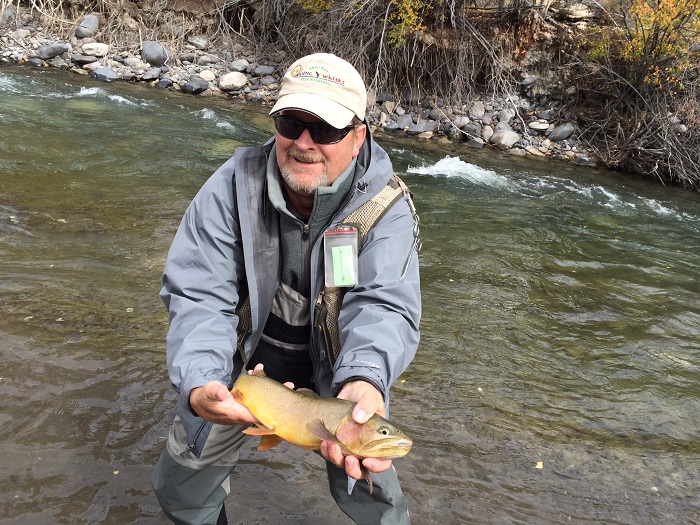 A lot of very nice trout were caught – brown, rainbows, cutthroats, cutbows and whitefish – and the catching improved each day as the weather improved to finally become spectacular. But more important than catching beautiful fish was the fact that this trip substantiated the mission of PHWFF by actually showing veterans being healed on the water.
This could not have happened without the outstanding support of the DVFF, donors, sponsors, auction bidders and volunteers. For that we all want to express our since gratitude.
BZ to all!  (Navy signal for "Well Done.")