Ellen Killough, PHWFF CEO thanked the attendees and and for their support and noted that last year PHWFF provided rehabilitation services to over 7,000 veterans at 212 locations nationwide and in Germany.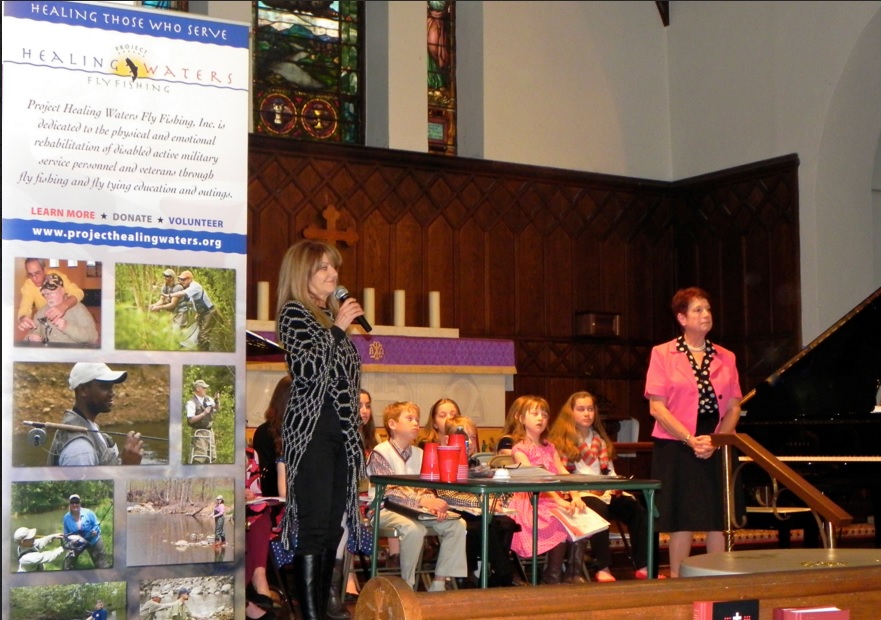 The thirteen pianists, ranging in age from 6 to 16, presented thirty-three songs and piano pieces that are familiar to many people. Using the format of a game show, Dalton asked the audience to Name That Tune, not by musical fragments but by hearing a clue about the music. The eight categories offered some context, such as Movies, Broadway, and Animals. The students played solos, duets and additional instruments to reward the correct answers.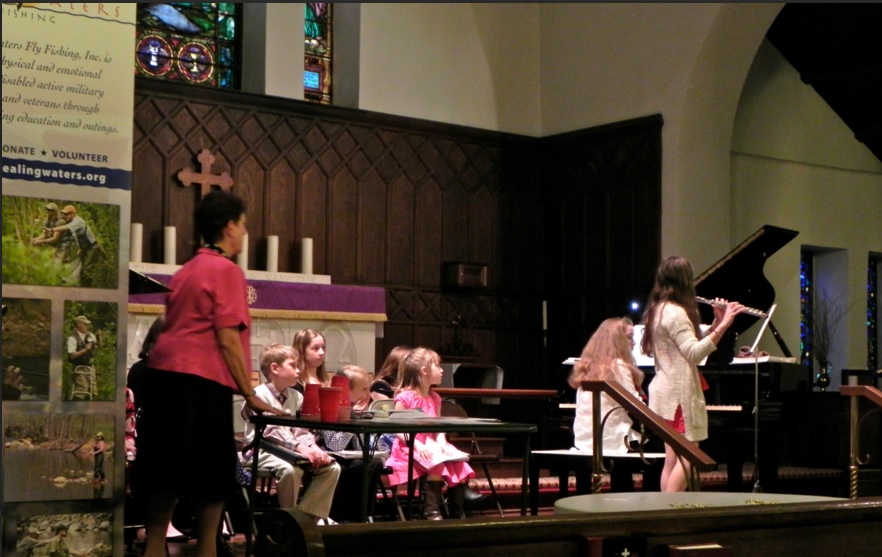 The answer to the question of naming the ice cream truck song, "The Entertainer," was sung by the audience. Another involved seven students performing the "cup song" while Lori Dean and her daughter Rebecca performed the song. Air Force musician Ben Patterson performed a solo during that piece as well as improvising while his young son, Jack, played the piano.
World War II veteran Ray Bourassa was singled out just before the end of the program after the audience correctly guessed "Happy Birthday" from its clue. Mr. Bourassa served at the battle for Iwo Jima, turning 19 years old the day before the battle was won on Feb. 23, 1945. He saw the American flag being raised on Mount Suribachi, both the original smaller flag, and the second, larger flag, which was photographed. The photo became the model for the Marine Corps memorial at Arlington Cemetery. Mr. Bourassa spoke to the audience about his experiences and showed them a vial of sand from Iwo Jima. The audience gave him a standing ovation in appreciation for his service to our country.
In addition to Jack Patterson, the students who performed were Allison MacDonald, Alexander Myers, JulieMacDonald, Anna Martin, Presley Shaffier, Ella Patterson, Eric Fotang, Kaylee Barber, Riley Simpson, Jonathan Heng, Shelby Green and Bela Biles. Jonathan presented the Colors as the audience sang the National Anthem, and Bela ended the program with "Climb Ev'ry Mountain." The audience joined her in singing the second time,using motions to depict the parts of the song.    Donations collected amounted to $675 for Project Healing Waters.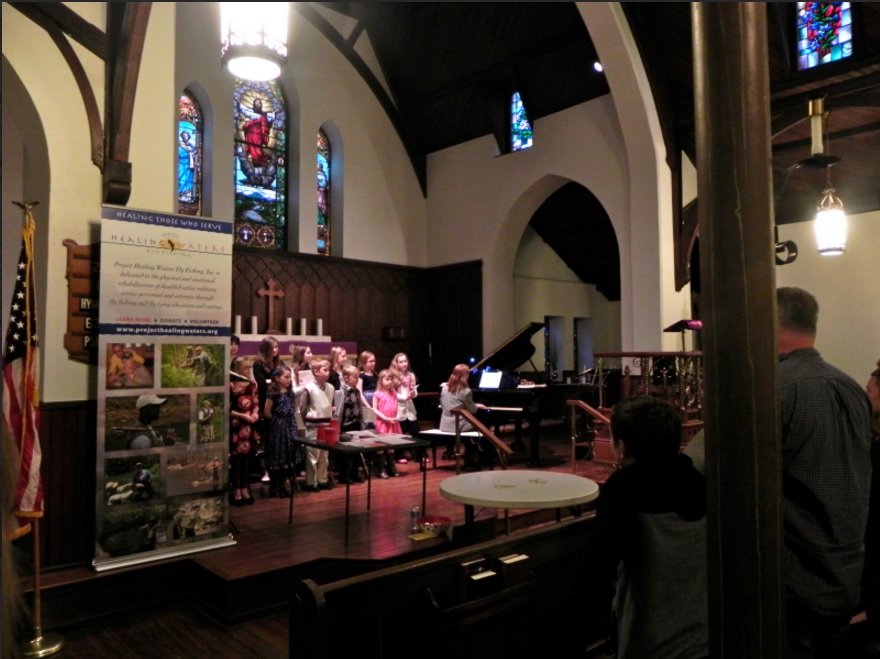 Join us in extending our deepest thanks and appreciation to Judy Dalton, her talented students, and all those who made this fun evening possible.