By Marilyn Rogan, Program Lead, Murfreesboro, TN
The weather forecast for 13th Annual Caney Fork, Tennessee outing looked like thunderstorms, but regardless of the weather we were looking forward to our first big outing since the start of the COVID-19 pandemic. As Friday approached, the sun was shining and so were the faces of the participants and volunteers as they arrived to get their campsites and set up for a potentially wet weekend.
Dinner time, welcoming remarks, and getting to know each other was the fair of the evening. Nothing tastes better than a charcoal burger on an open fire. The fresh air, laugher and excitement for a big fishing day to follow was on everyone's mind.
Saturday morning the smell of fresh brewed coffee was flowing through the campground; no wakeup call needed! Sleepy heads were gathering to grab that cup of coffee and breakfast, anxious to get on the water. Around 6:00AM, the lunches were ready, the participants and volunteers grabbed their beverages, and hit the water for a great day of fly fishing. Mother Nature decided to give us a free shower just in case you missed yours that morning.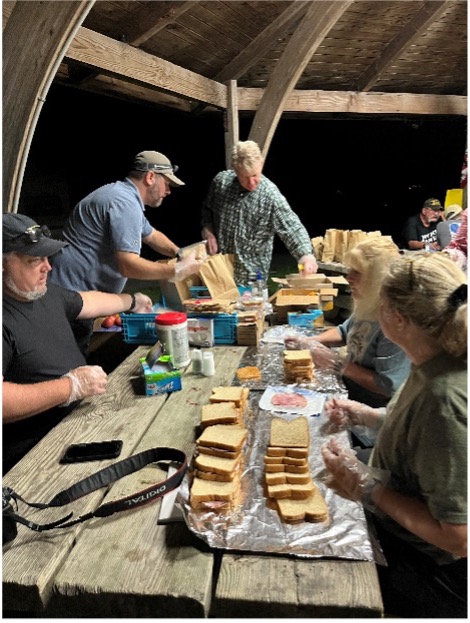 The mist was on the water as we waded in to try our hand at catching the biggest fish of the day. The cooks were cleaning up getting ready for our big fish fry that night. We practice catch and release, so none we hooked that day were kept. After a long day of fly fishing everyone headed to the pavilion for our group photo in our new PHWFF t-shirts. Thank you Dragonfly Screen Graphics for providing these t-shirts for the last 13 years – you are awesome!
After our photo session, were ready to start our evening events. As it turned out this year our main event was on 9/11. We had a special silent prayer for all those who perished and were effected by 9/11. Then the Veterans Honor Guard from Crossville, TN started off the evening. The Pledge of Allegiance, followed by the National Anthem sung by Bob Miller. Such a terrific voice, gave chills to all.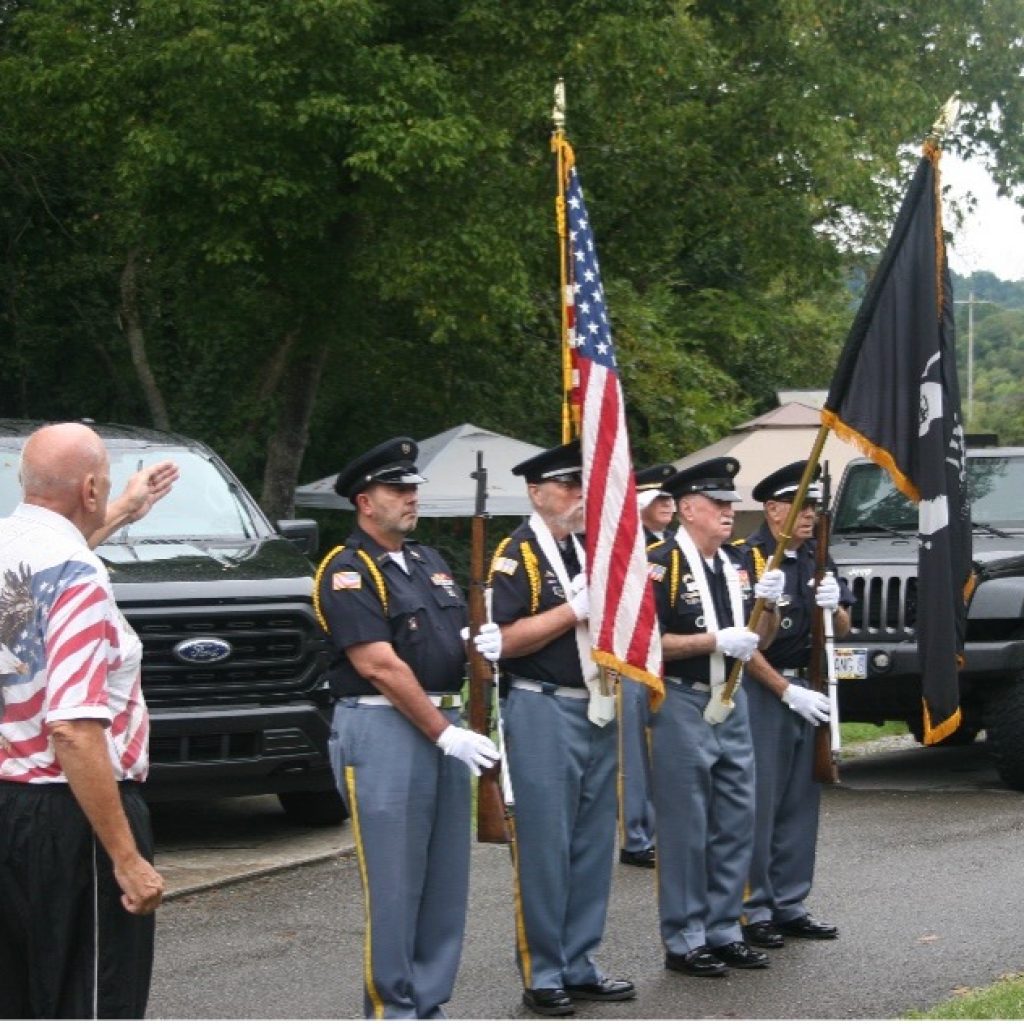 We blessed the meal and we all ate until our tummies were filled to the brim. Thanks to our great cooks, the fish were delicious and the tangy cornbread melted in your mouth. However, the favored part of our dinner was the cobblers. Every flavor you could want cooked in cast iron pots over charcoal are the rave, but topped with vanilla bean ice cream, AWESOME.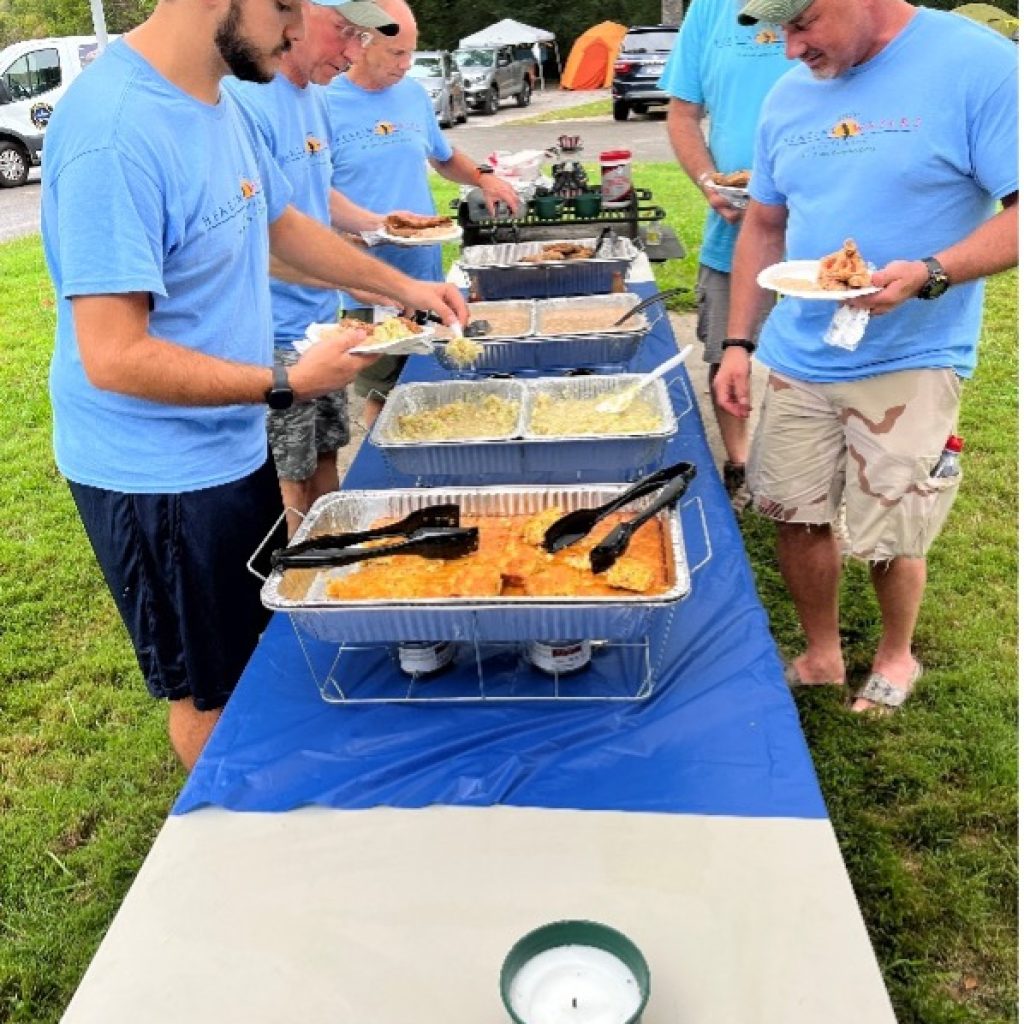 After dinner, a little entertainment was provided by the lady veterans with a mime to a very appropriate song for the occasion. They sang "Trout Don't Live in Ugly Places", which if you haven't heard it, you need to give it a listen. Thanks ladies, you did a great job. Sunday morning many stayed for breakfast to fish again with hopes of bigger and better fish. During pack up, everyone said their long good-byes, looking forward to next year. What a great time we had, it was great to make new friends and see old acquaintances. Thank you to all our donors and friends that made this outing possible. Check out more great photos on our Facebook page for the Murfreesboro, TN Program!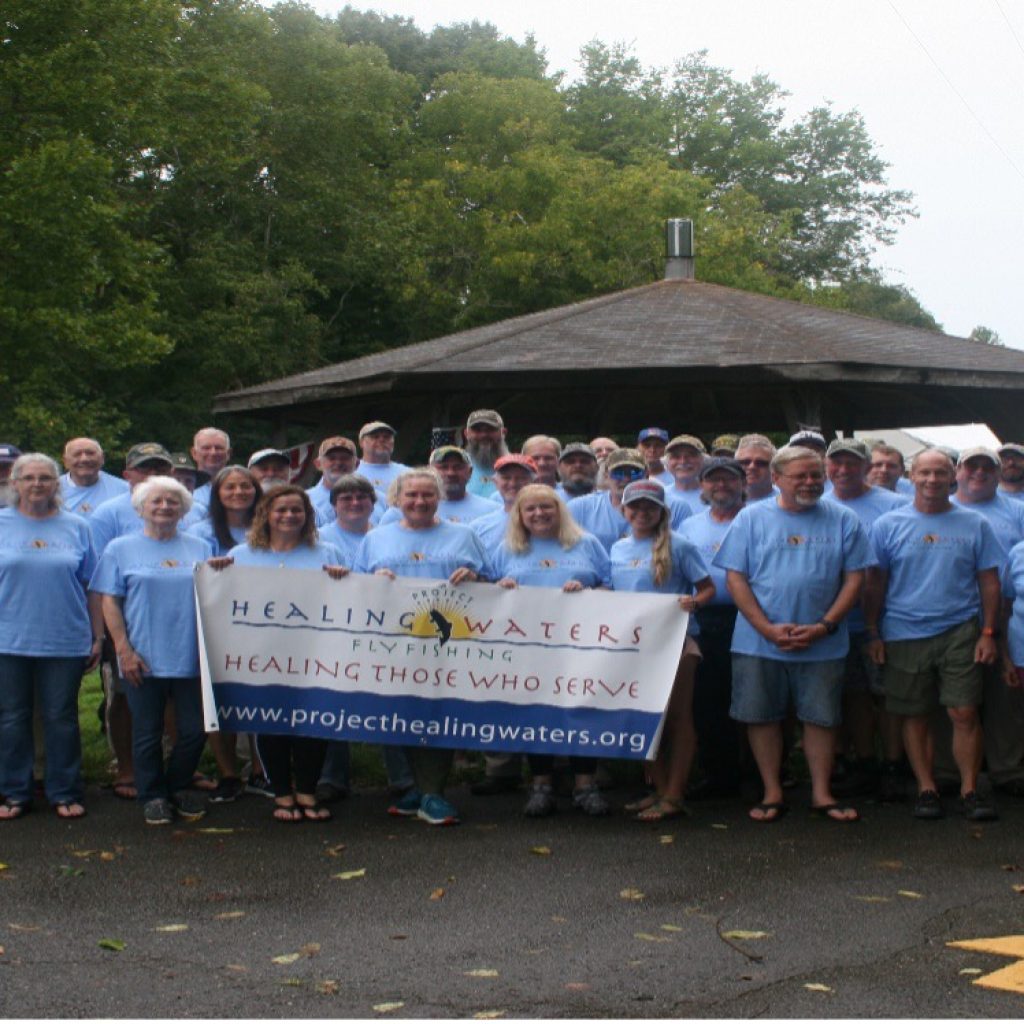 Latest News