President Lincoln's historic cottage is a national monument on the grounds of the Soldiers' Home, now known as the Armed Forces Retirement Home (AFRH). I promise I am not turning this into a history blog… stick with me! I can't say for certain if President Abraham Lincoln was a fly fisherman, but was once asked what he remembered most about the War of 1812 and he recalled: he had fished all day, catching some small fish, and giving them to hungry soldiers returning from the war.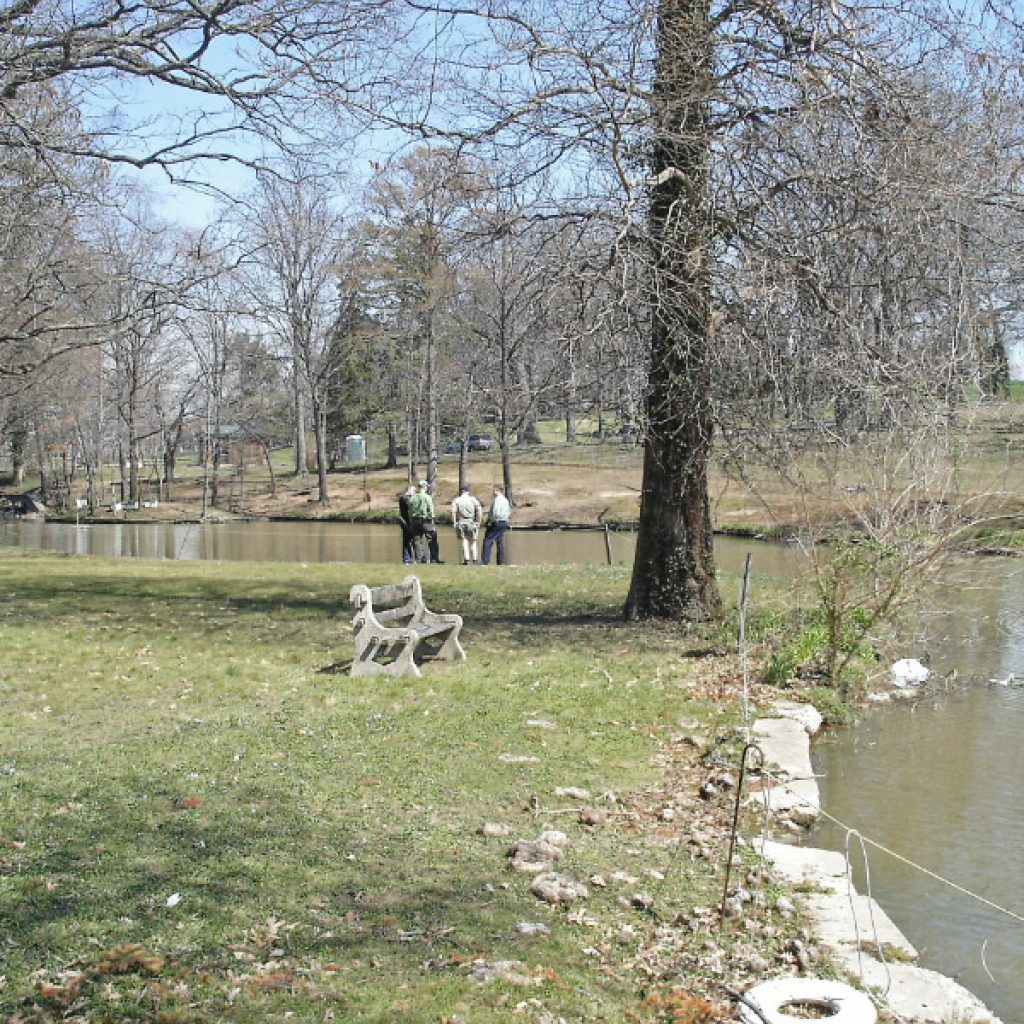 Fast forwarding to 2005, a group of veterans and volunteers led by Ed Nicholson is on its very first on the water outing for the participants at the ponds at the AFRH in Washington DC. Needless to say, the AFRH ponds are a special place to Project Healing Waters.
Fast forwarding again to 2022. the Washington DC Program is keeping tradition alive, fishing at the AFRH ponds as our home waters thanks to the warm welcome and support of the AFRH and its staff.
DC Program Participants and Volunteers have found the pond to be resilient and healthy! There is more growth on the banks than pictured in 2005, but the large mouth bass, bluegill, and crappie are still biting and fighting !
The DC Program return to the AFRH has also presented a new recruiting opportunity. There are residents of the home that love to fish, but have never been fly fishing before. What a fantastic opportunity to share our passion for fly fishing and it's therapeutic enjoyment with the residents of the AFRH; a small thanks to the generosity and welcoming nature of the staff and it's residents.
At the most recent outing on August 6th, the DC Program was delighted to host Ed Nicholson, founder of PHWFF, at the AFRH Pond. Ed supported a DC Program virtual meeting during the pandemic, sharing his thoughts on the early days of the Program, how the organization grew to what it is today, and encouraging words for the participants and volunteers.
Fishing wasn't the only highlight of this weeks outing. The DC Program also received a generous donation of fly tying materials from a gentleman by the name of Fred Olds.
Fred is no ordinary donor. Fred, or should I say Captain Olds (Ret) is a 1959 graduate of the United States Naval Academy, a Vietnam War Veteran, 30 year career military officer, and evidently a fly tyer!
The DC Program is thankful for the donation and grateful for Captain Olds for his career of service to our Navy and to our country.
Latest News