Project Healing Waters Fly Fishing, Inc. (PHWFF) continues taking significant steps in our gradual process to resume specific outdoor in-person core program activities.
On April 19, 2021 PHWFF began multiple participant outdoor healing gatherings for all eligible programs nationwide—enabling a total of 10 volunteers and participants per outdoor healing gathering. 
On Friday, May 7th, the Willoughby, Ohio program of PHWFF enjoyed their first outing since January 2020!
"They all built and used their own fly rods and had a great time," said Diane Wantz, program lead for PHWFF in Willoughby. "They learned the importance of wading safety and wading belts. No fish were caught but there were lots of smiles and laughter!"
Wantz would like to thank PHWFF volunteer Mark Ellis for his patience, skills, and knowledge.
"The (reengagement) protocol seemed a bit daunting at first, but when everyone did their small part, it all came together nicely. We are happy and motivated to get as many participants out on the water as possible, and as soon as possible!"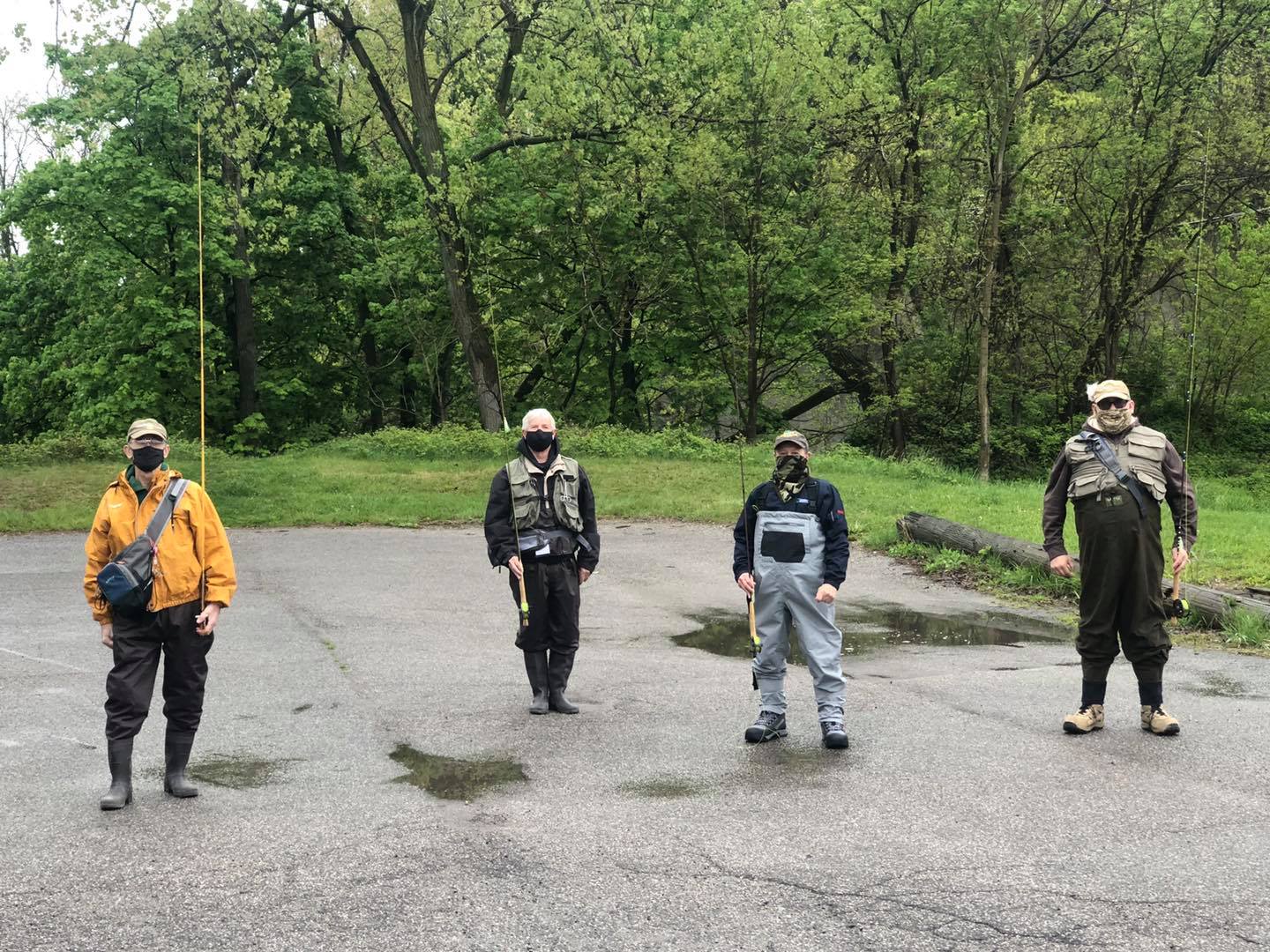 Latest News