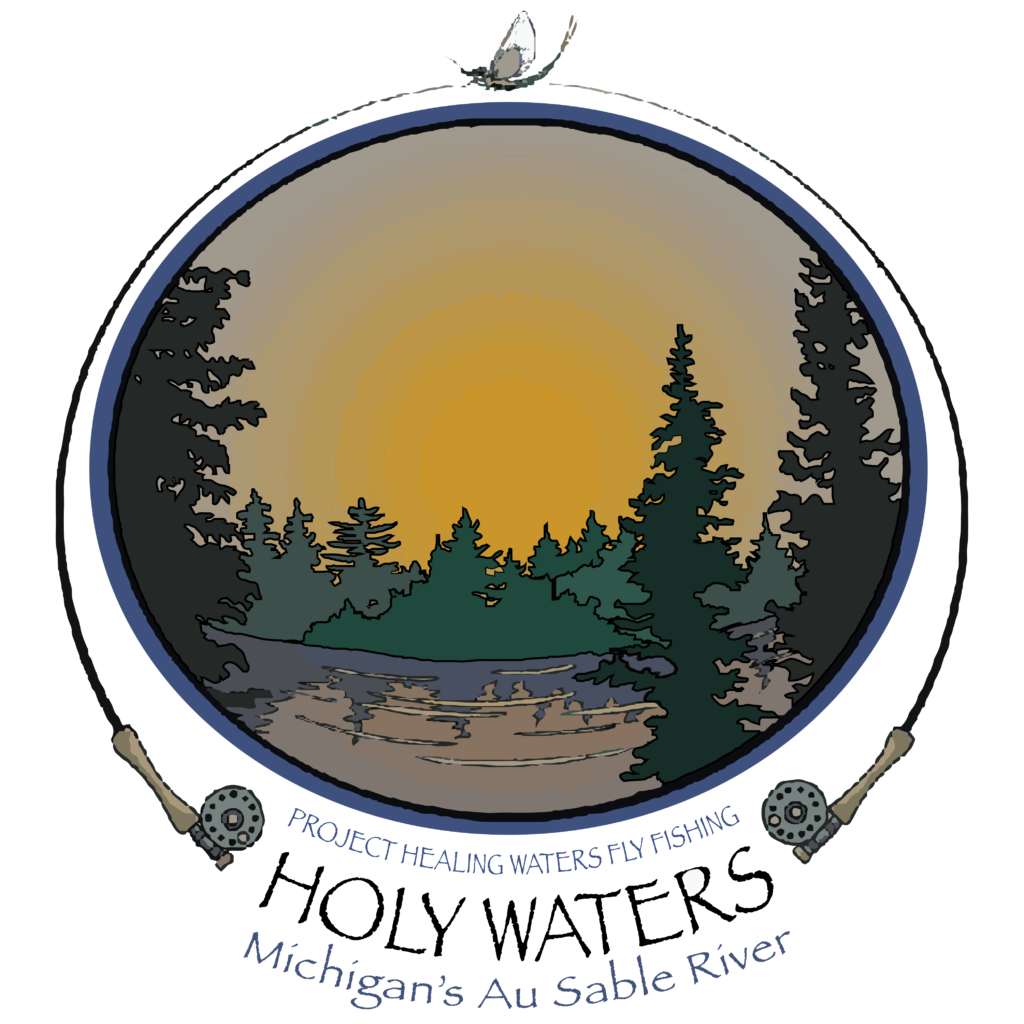 The online auction for Holy Waters is a great opportunity to support the recovery of thousands of our Nation's disabled veterans while simultaneously angling for some awesome items.
---
"Holy Waters," the event sponsored by the Midwest Region of Project Healing Waters, is named for a section of Michigan's Au Sable River. The "Holy Water" is the 9 mile stretch of river between Burton's Landing and Wakeley Bridge that is regulated as flies only and catch and release only. By reputation, it's among the best stretches of dry fly fishing water in Michigan and, perhaps, the eastern United States. "There are fisherman trails along these banks that are 100 years old," Josh Greenberg of Gates Au Sable Lodge notes. "There's a sense of communal health. That, to me, is unique."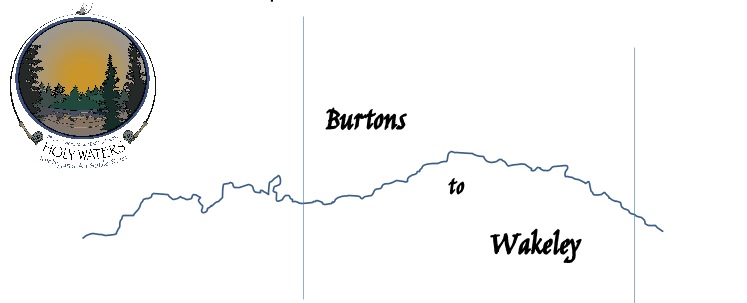 "I have been fortunate enough to attend two of the Au Sable River outings, at Gates Lodge, in Grayling, Michigan. Both times were truly amazing trips. Not only was the bonding between Veterans wonderful, but the total experience was as close to perfect as anyone could imagine. Gates Lodge rolled out the red carpet for us Veterans each time. Every aspect was done first class. From the accommodations, the excellent food, the fishing guides, and their welcoming attitude at every step. I even was lucky enough to win the last fishing tournament." – Mike Grandziel
This area of Northern Michigan was Ernest Hemmingway's first Eden. In 1918, Hemingway was wounded in Italy in the First World War and returned to America to continue writing. Arriving in Michigan in 1919 as a decorated lieutenant still suffering from painful leg wounds caused by trench mortar and machine-gun fire, he found healing and respite amongst the Holy Waters.
"It's great northern air. Absolutely the best trout fishing in the country. No exaggeration." Hemmingway remarked to his friend Jim Gamble in 1919, "Fine country. Good color, good northern atmosphere, absolute freedom, no summer resort stuff and lots of paintable stuff."
Hemmingway continued his reflections on the region in "The Last Good Country"
"This is about the last good country there is left," Nick Adams tells his younger sister in "The Last Good Country," as they flee into the woods, dodging a pair of surly game wardens. The quiet dark of the trees puts them in mind of religion. "That's why they build cathedrals to be like this," Nick says, echoing a sentiment that saturates Hemmingway's writing on the region. It's a perfect example of how, in an important way, Hemingway spent his whole life returning to northern Michigan. "This is about the last good country there is left. That's why they build cathedrals to be like this"
The Holy Waters initiative seeks to bring care and community to life's stream through the Project Healing Waters Fly Fishing program. Our Midwest programs are healing disabled veterans year-round by opening doorways to the catharsis of community, camaraderie and nature. We invite you to join us.
To learn more about Holy Waters, ways you can help and the auction, please visit here.