In the fall of 2021, the Capstone Restaurant Group, which operates several Hardee's in West Virginia, donated $12,000 to the PHWFF WV Region to help its 8 programs. In March of 2022, Randy Rippetoe, Regional Vice President, presented the check to Bubba Holt, PHWFF WV Regional Coordinator, at one of the Hardee's locations in Charleston, WV. Brian Bolyard, PHWFF Charleston Program Lead, Kevin F., PHWFF participant, and two Hardee's team members were also on hand.
The Capstone Restaurant Group has supported PHWFF WV for several years, and has donated to other regions as well. Since 2018, Capstone Restaurant Group has donated over $64,000 to PHWFF, with over $34,000 donated for West Virginia programs.
"The continued support from the Capstone Restaurant Group has been paramount in the success of our programs throughout the state of West Virginia and beyond," said Bubba Holt, PHWFF WV Regional Coordinator. "We are so thankful to have Capstone Restaurant Group's partnership over the last few years, and we look forward to working with them in the future to provide an awesome program for our disabled veterans."
This sponsorship, along with our other great partners and volunteers, makes our annual regional outing at Thornwood, and all of the different activities we do with our disabled veterans in West Virginia successful.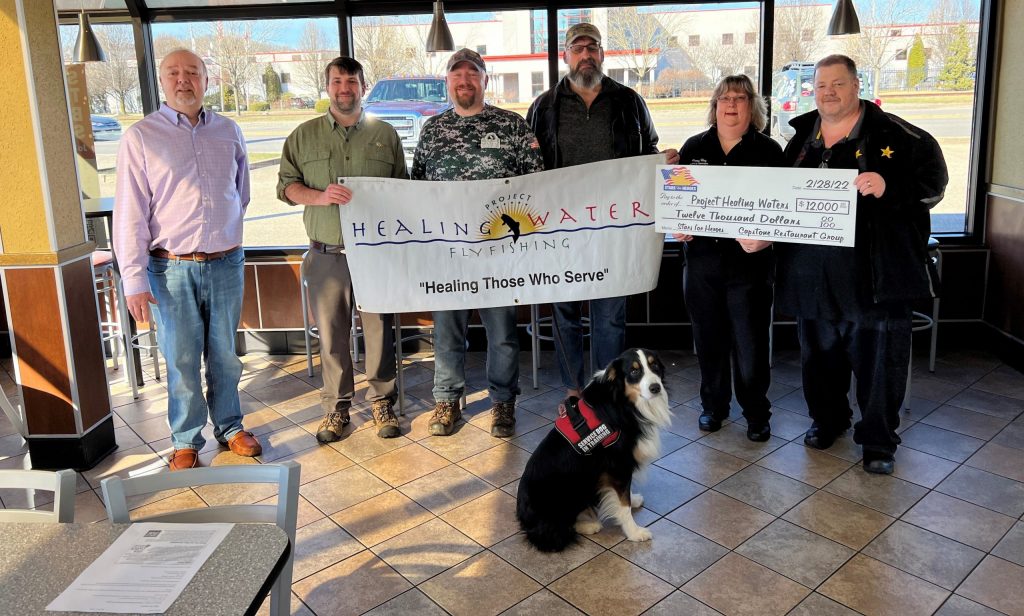 Latest News