On the weekend of May 1, 2016 twenty volunteers Mentors gathered on the Arkansas River at Big Horn Park in Coaldale, CO, for education and training focused on advancing their mentoring skills within the Project Healing Waters Program.
The instruction was aimed at the improving participants' emotional and physical experiences. This included safety concerns and helping those with emotional difficulties.  Mentors also focused specifically on technical fishing skills and the method to translate those to a participant. The weekend saw classroom and streamside instruction from Mick Stefan, a 20+ year Orvis Guide, and our Senior Mentor Advisor.
We also had a streamside class on the caddis lifecyle and how to fish it, from Larry Kingrey of Royal Gorge Anglers. The food, fellowship and fun was beyond belief!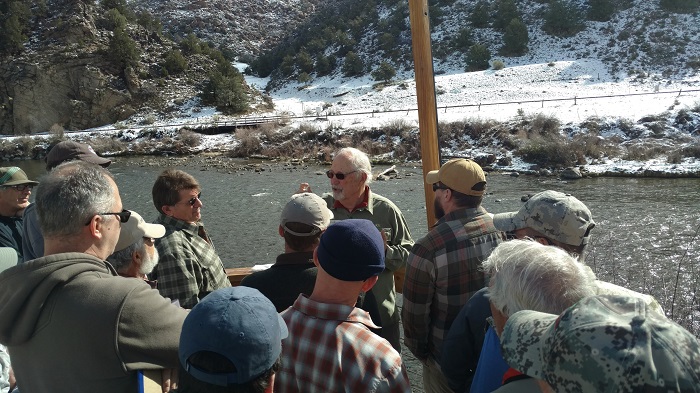 hanks to all who made it possible.  We are looking forward to the next one!  Congratulations to our newly trained mentors.