By Beccy Fortin, Program Lead, Bay Pines Florida
The Bay Pines Program have kicked off the year in a spectacular fashion, following up a tremendous South Holston trout trip with a saltwater overnighter. For this one, they traveled from Saint Petersburg, Florida to Islamorada in the Upper Florida Keys.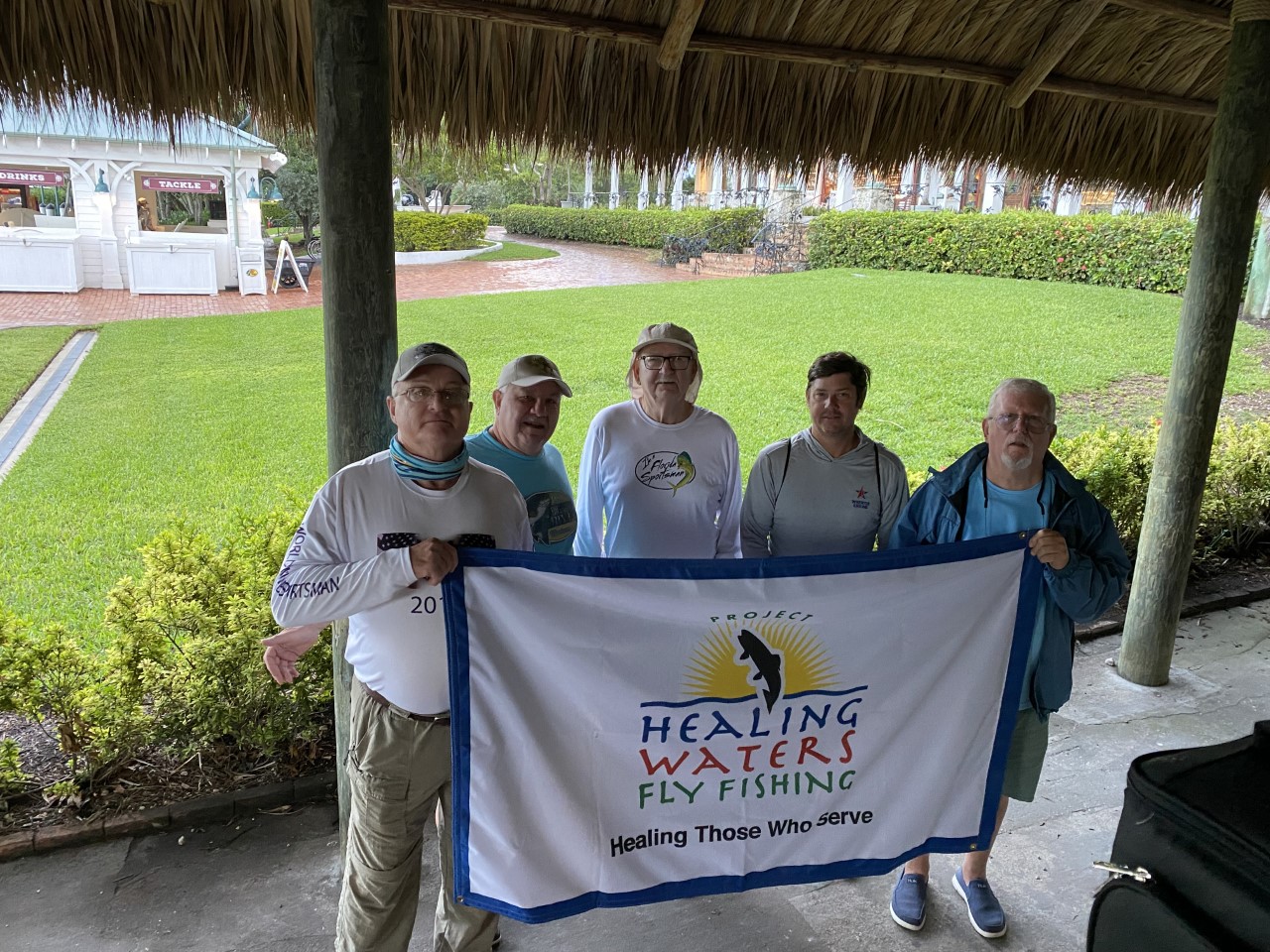 Due to a last-minute schedule change, the group for the trip was two participants shy and Ronnie Friedl of the Cape Coral Program had two of his participants available and ready to go. The collective work between the two Program Leads helped to make this trip a huge success. Participants were up before the sun each day and were off to Mangrove Mike's for breakfast each morning before hitting the water.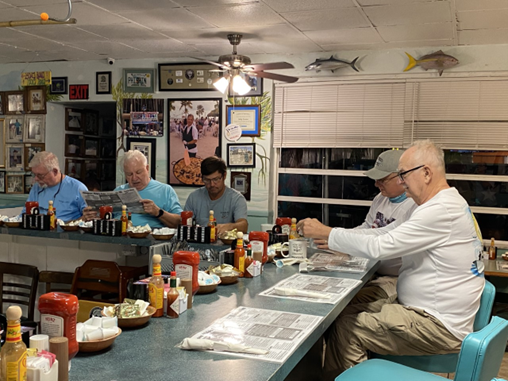 Captains took the participants out into Florida Bay, which is 1,100 square miles of pristine fishing grounds. The beautiful turquoise water of the bay is just breathtaking. Each day of the trip saw sunny conditions and temperatures in the 80's, while the winds ranged from 18-20 mph. Due to the challenging winds, two captains headed to coves on the islands in the bay to fish under the mangroves. With protection from the wind the participants made short casts up and under the mangroves and had luck at catching mangrove snapper, snook, and even a tarpon. The third captain headed under the bridges and those participants had great luck with protection from the wind. After each day of fishing the participants enjoyed delicious meals, lots of fish stories, and a bit of relaxation in preparation for the next morning.
A special thanks goes out to Captain Steve Lavoie, Captain Auggie Moss, and Captain Chris Barron, all from Tavernier, Florida. We would also like to thank American Legion Post 252 for their generous donation that helped make this trip a great success. Through the help of our supporters, we were able to give these participants the trip of a lifetime.
Latest News