Thomas Peña was a volunteer for the Albuquerque PHWFF program for over 11 years, providing exceptional volunteer support for all phases of the program.
Thomas, born in Albuquerque, NM, in 1955, passed away on January 23, 2021. He proudly served as a Sergeant in the US Marine Corps and was an Embassy Marine with a true veteran connection.
We found Thomas almost by accident when a friend donated to the Albuquerque program a guided trip with Thomas to Northern New Mexico waters. Thomas took two veterans from our new program and stayed with us until his illness overtook him this year.
Thomas had a history in the fly fishing world, working with Fenwick and traveling the world for them. He taught fly fishing and fly tying through the University of New Mexico (UNM) Recreational Services for over two decades. He applied his knowledge and passion for fly fishing to serve his fellow veterans as a volunteer with Project Healing Waters Fly Fishing.
He loved supporting his fellow veterans and was a regular volunteer for fly tying and casting and particularly enjoyed donating and preparing a gourmet meal at our overnight fishing outings on the San Juan River. He incorporated some things he learned from having taught fly fishing through UNM to teach our newest veterans how to fly fish over a three-day trip to the river.
Thomas was a special person who gave a lot to the Albuquerque program over 11 years. We will miss his support, humor, and dedication to Albuquerque veterans.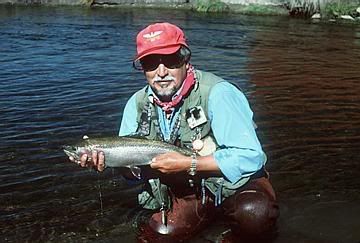 Latest News