By Jeff Reinke, Midwest Regional Coordinator
On the evening of March 17th the Midwest Region presented the 4th Annual Bill Scattergood Volunteer Leadership Award to Indianapolis Program Lead Joseph Smith. The Indianapolis Program is one of the oldest programs in PHW and is the oldest and largest in the 7-state Midwest Region. Smith has been with the Indianapolis Program since 2008 after enjoying a career in Graphic Design and as an Adjunct Professor at Butler and Indiana Universities.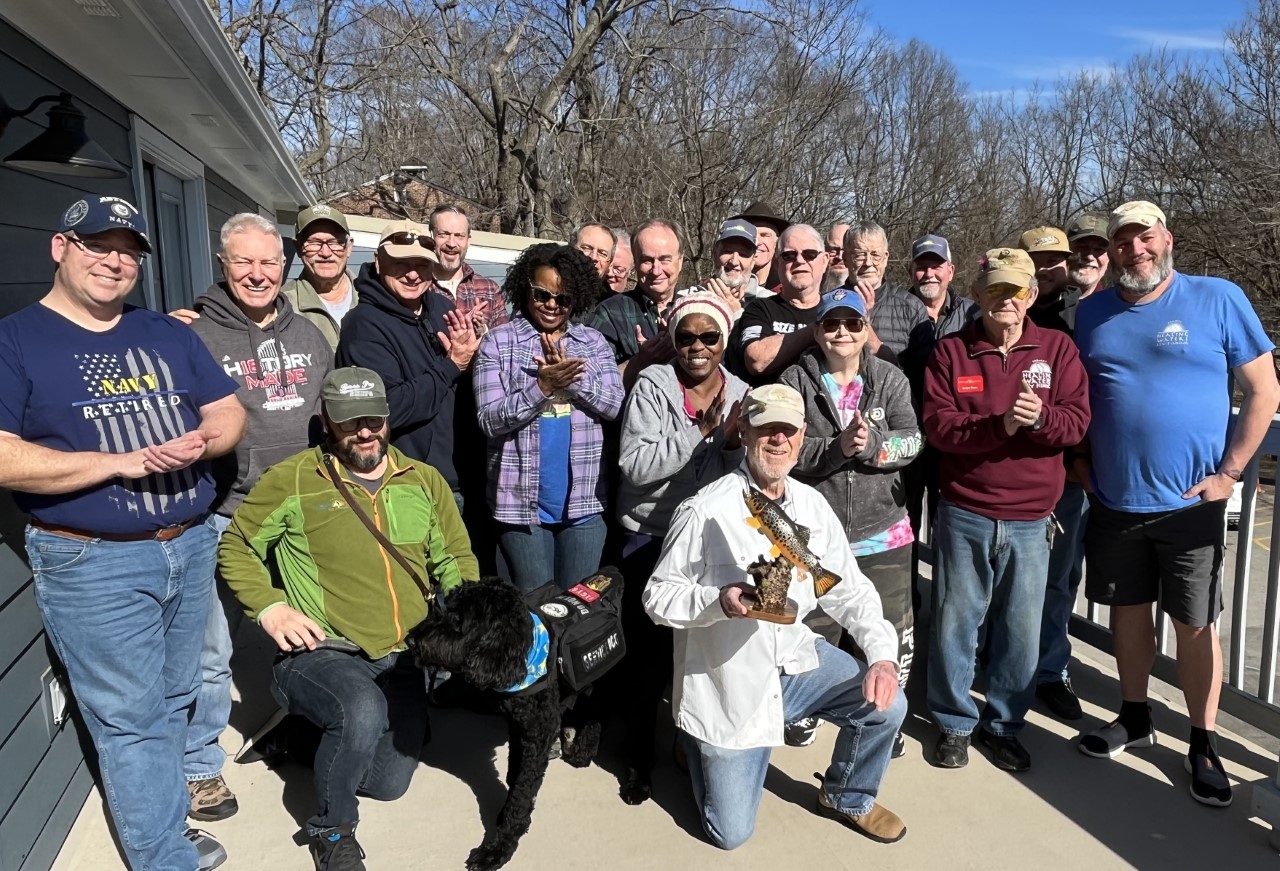 In addition to past Scattergood Recipients and Volunteer Leaders, the presentation included reflections about Bill Scattergood by his brother John. Those on the call also shared their experiences, both humorous and touching, with Joe. Midwest Regional Coordinator Jeff Reinke shared this thought about Joe's volunteer service to the organization written in a letter to Joe:
"Over the years, you and the Indianapolis Program have been solid examples of success. Your Program is the largest in the Midwest, often steps forward when called upon, and has shepherded the skills and lives of many veterans who now stand out in the fly fishing community. You quietly approach leadership in the way an angler approaches the stream, and your thoughtfulness leads to rewards!"
Recently, Joe shared photos from an Indianapolis Event and took a moment to reflect on receiving the award and thoughts about volunteering with PHW:
"I may have been doing this for a while but those faces and smiles are why. It does get me energized to be surrounded by the stars we have engaged in the past, the current stars, and those new people joining us in our special way to bring peace."
Project Healing Waters wishes to Congratulate Joe Smith on receiving The Bill Scattergood Volunteer Leadership Award.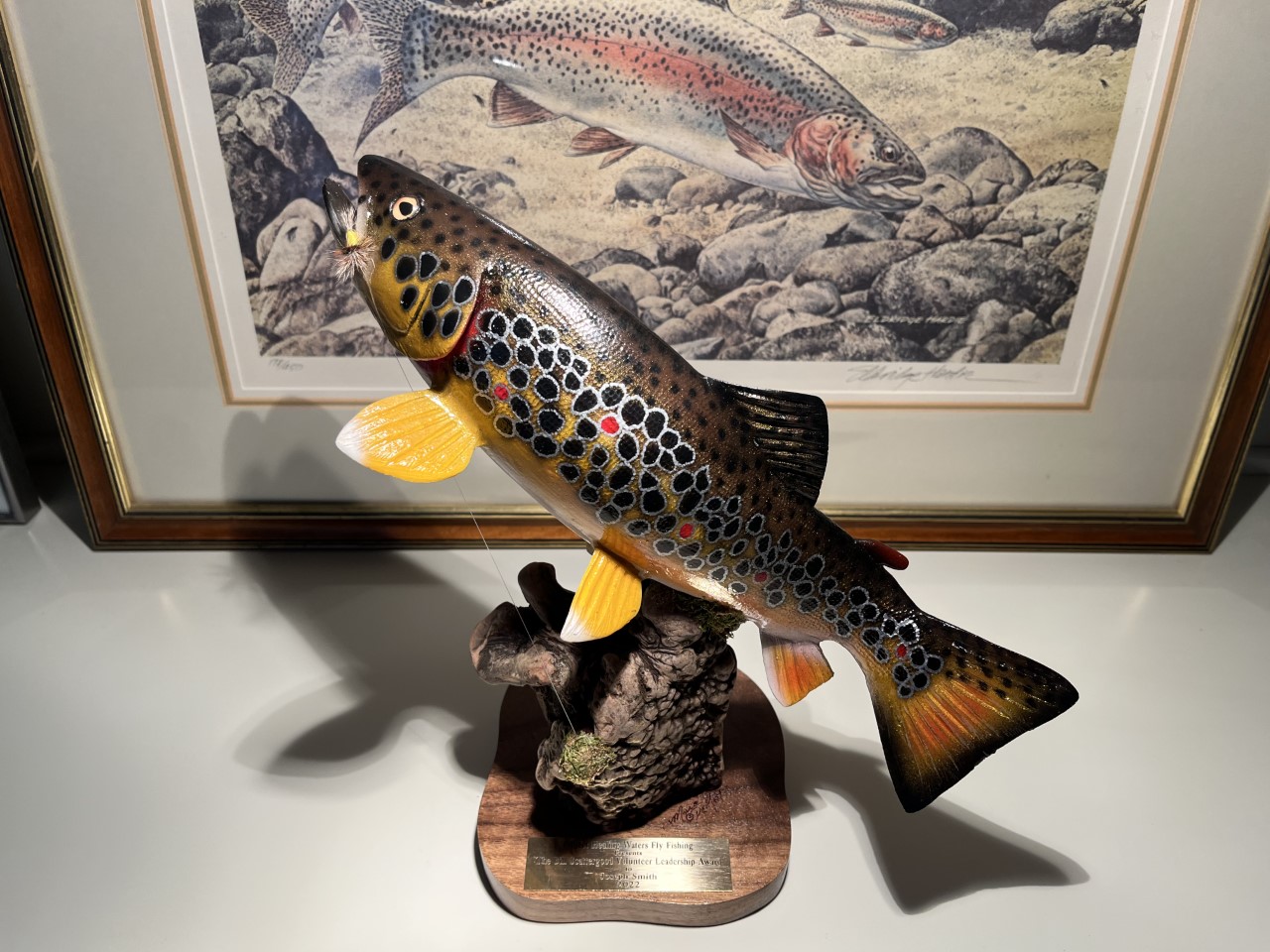 The Bill Scattergood Volunteer Leadership Award is established as an annual award presented to a Volunteer from the Midwest Region. This award acknowledges an individual's volunteer leadership and commitment to our Participants as well as best exemplifying Bill's leadership traits and principles. Bill Scattergood's accomplishments as a Volunteer for the Midwest Region epitomized exceptional leadership and served as the basis for creating this award. Bill was tragically killed in an automobile accident while in-route to a PHW Program Outing in 2018.
Former recipients of the Bill Scattergood Award include Diane Wantz and Dale Sanders. Bill is also fondly remembered through the Bill Scattergood Invitational fly fishing tournament on the Rush River in Wisconsin.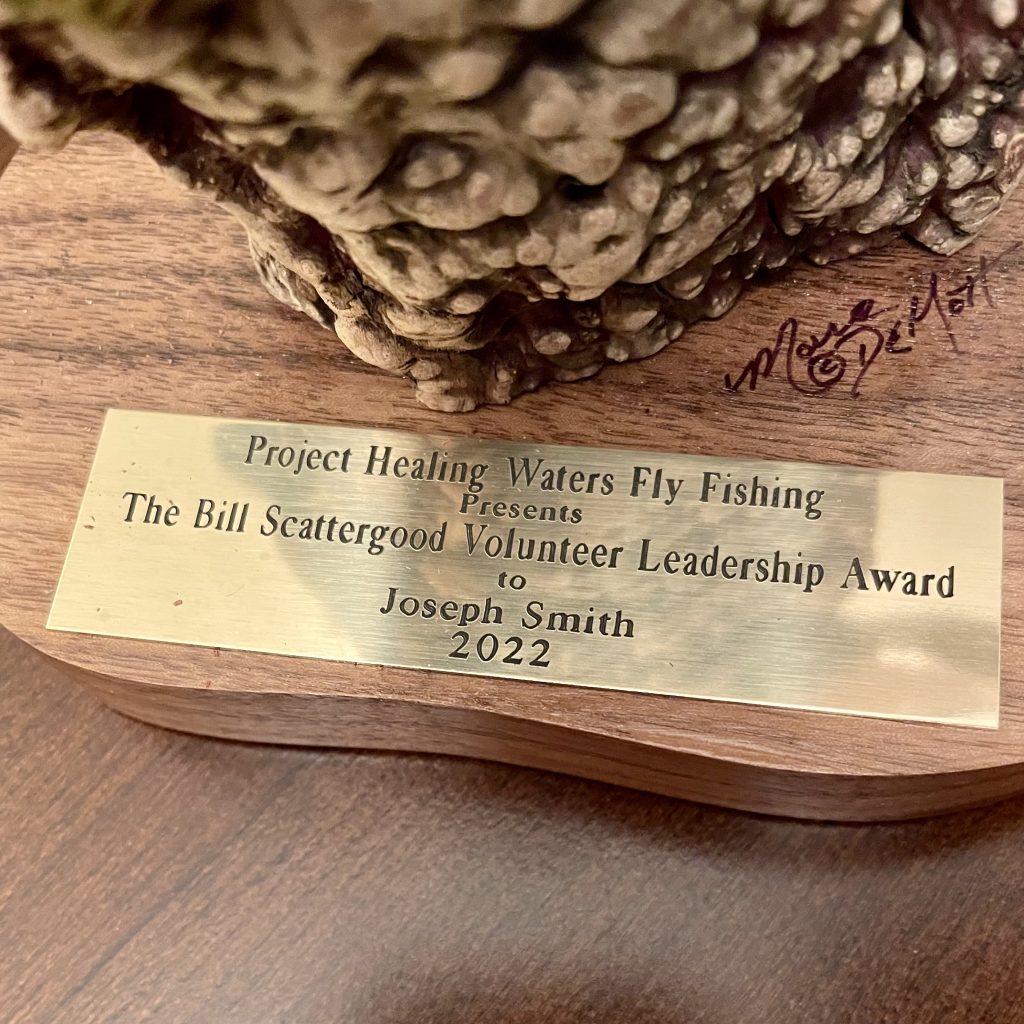 Latest News