Our Nation Honors Her Sons and Daughters Who Answered the Call to Defend a Country They Never Knew and a People They Never Met

Korean War Veterans Memorial
By Scott Ferrara, Program Lead, Idaho Falls Program
With all our great-nation experienced during 2020; pandemic, isolation, rioting, and elections it's easy for stories of veterans helping each other to get lost in all the noise. A principle all veterans live by is, Leave No One Behind. So, I want to bring to your attention a story about a Korean War Vet, PHWFF Idaho Falls Program, COVID illness, our mission, and doing what is required to Leave No One Behind!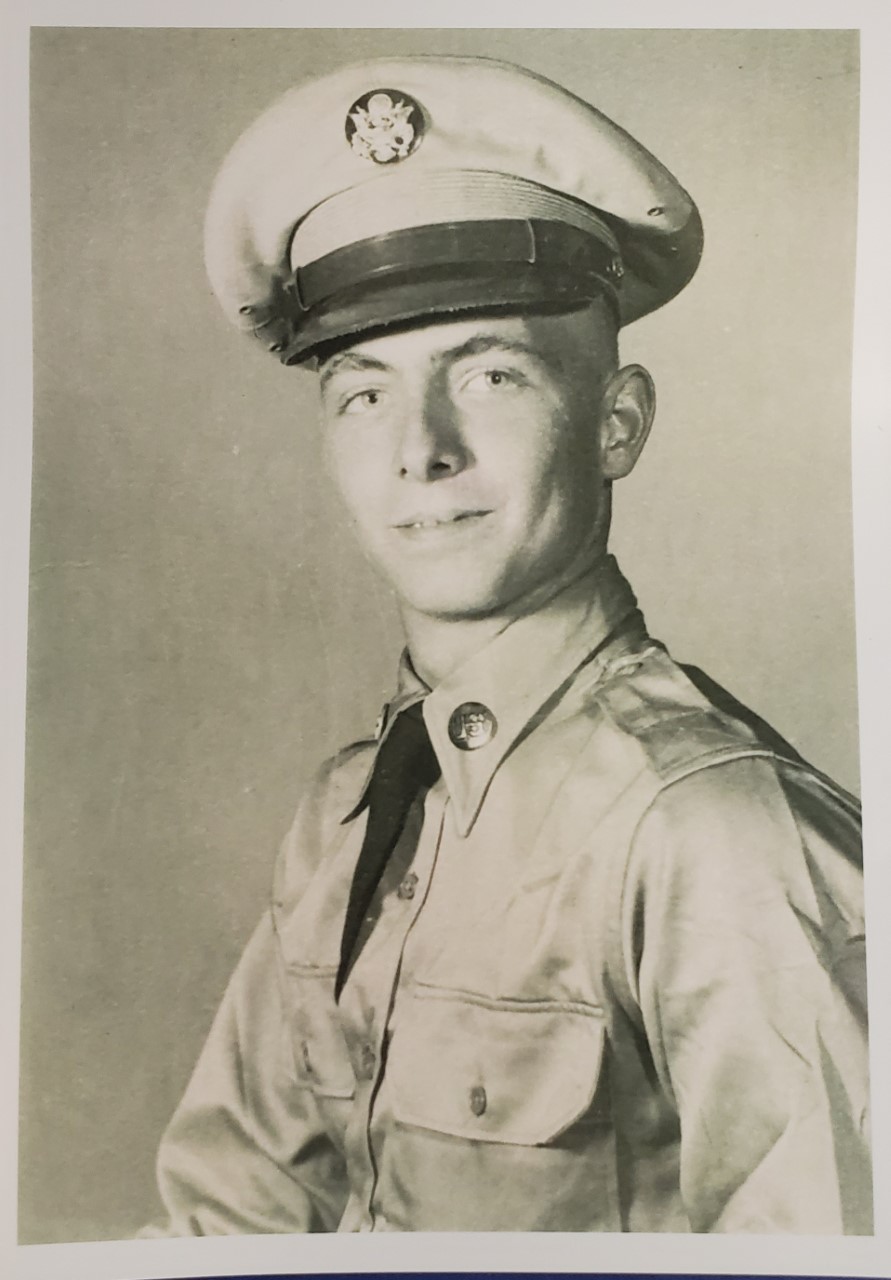 1111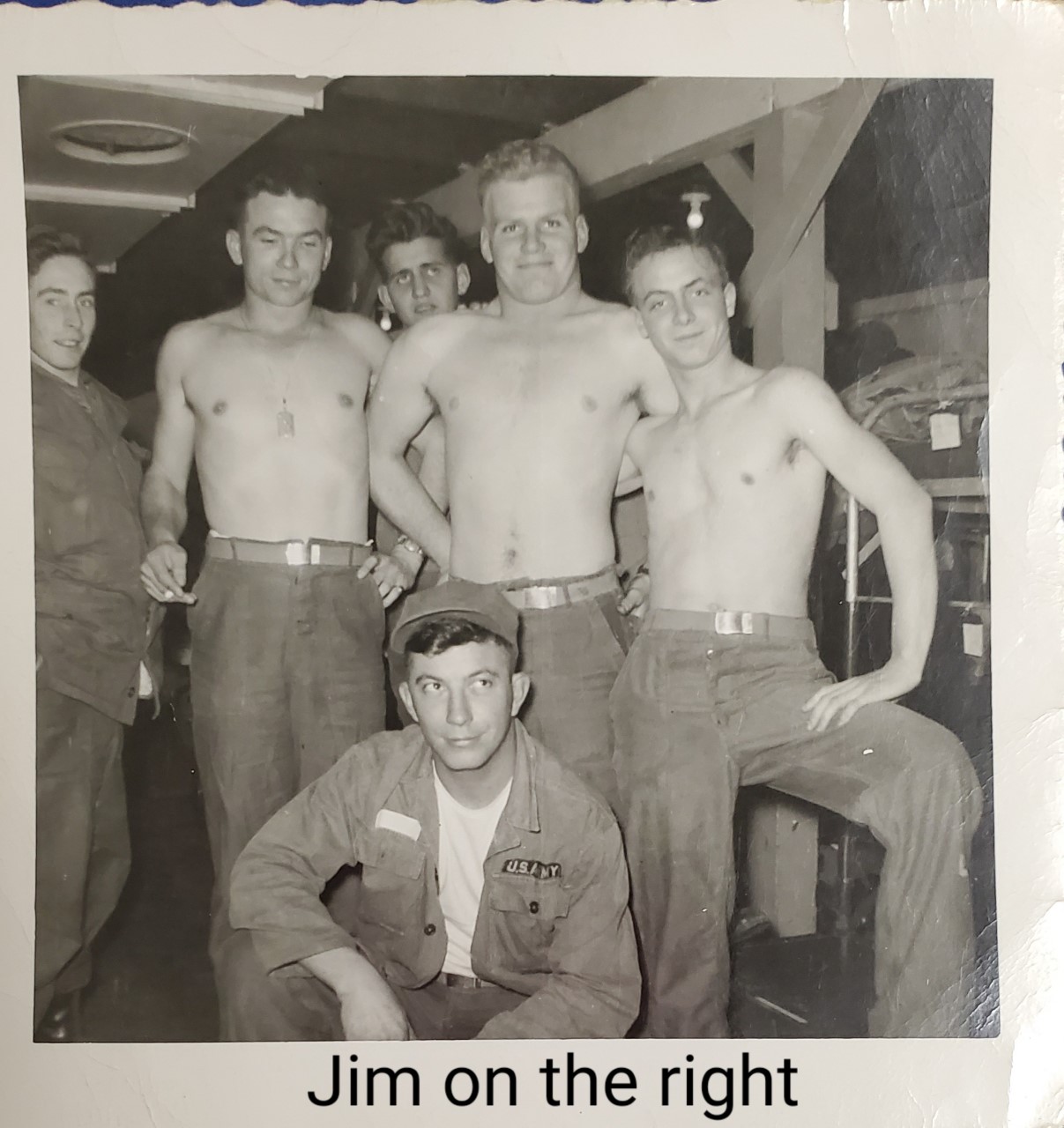 Meet Jim Corns, one of our participants, Korean War disabled veteran, and a true inspiration to all who meet him. Jim was born in a cabin, in the Smokey Mountains of North Carolina, raised by his grandparents, and grew up running the woods just outside a Cherokee Reservation. At the age of 16, he joined the U.S. Army and headed off to Ft. Gordon, GA, for basic and infantry training. He then went to and graduated Airborne School, and was assigned to the 101st Airborne Division. The Screaming Eagles welcomed him with orders to the Republic of Korea (ROK), so as the year came to an end this 16-year-old found himself on the front lines in a strange land. Jim served in a ground reconnaissance unit which was in contact with the enemy every time they were out on patrol. As if the daily fire-fights, human waves, and conditions, weren't enough an infectious hepatitis broke out among his unit. Of the 11 people he was evacuated with seven died, but Jim was able to beat the sickness. With his combat experience and his health not back to 100%, the Army assigned him as an instructor to teach soldiers heading to the ROK. He continued his service with the Army and in the late 1950's at the end of his enlistment, Staff Sergeant Corns was offered flight school as the helicopter proved itself in the ROK and trouble was brewing in a Southeast Asian country called, Vietnam. By this time, Jim was married and had a family, so he turned down the offer, was honorable discharged, and transitioned into civilian life. Jim worked numerous jobs finally settling into the field of HVAC, with Trane Technologies. There he worked his way up through the ranks of service, sales, management, and finally as the company's Safety Officer and Occupational Safety and Health Administration (OSHA) coordinator. After 50+ years of working, Jim retired and he and his wife, Jean, settled in Idaho. This brings me to the present, meeting Jim & Jean, joining Project Healing Waters Fly Fishing (PHWFF) and the Idaho Falls Program family.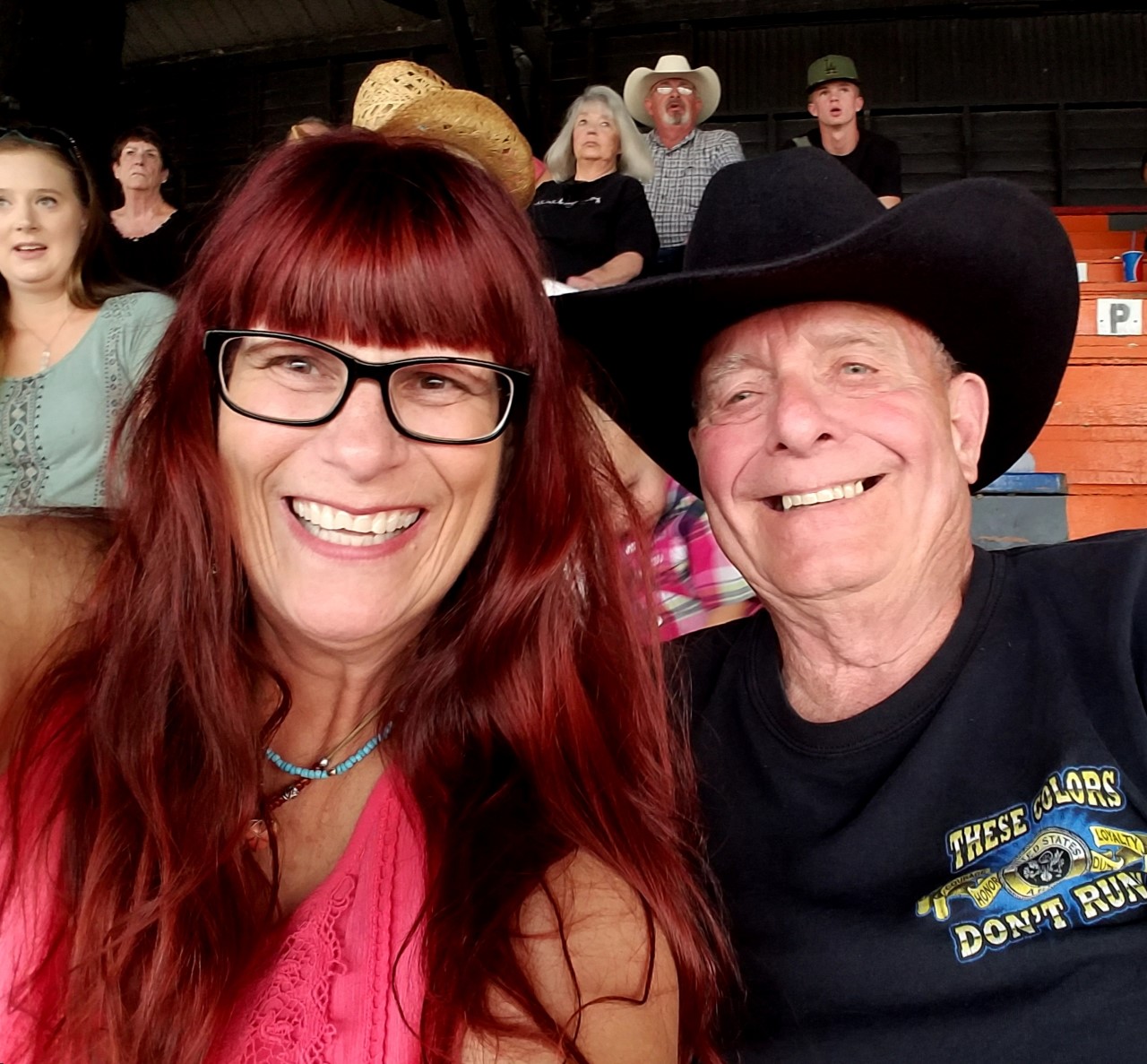 I first met Jim & Jean at a local fishing show. I learned of his service, post military career, disability, and how losing his best friend during combat actions in the ROK has affected his whole life. What immediately impressed me was his zest for life and toughness. For example, on his 80th birthday Jim skydived over the Grand Canyon! However, what was also apparent as I listened to him was how his disability and PTSD had affected his whole life. Jim has enjoyed motorcycles, the NFL Ravens football team, and fishing his whole life, but throwing himself fully into his work left him with no real hobbies for post-retirement life. After signing him up, we had him attend our tying sessions and outings. Jim had never fly fished or tied flies before, but he immediately noticed the calming effect time at the vise had on him. Also, how the natural healing powers of Mother Nature, a fly rod in hand, and the repetition of fly casting, started to heal his wounded soul. Then, the pandemic hit and per directives from the PHWFF President & CEO, we stopped all in-person activities. We started our virtual tying program and Jim was an active participant right up till Jean notified us Jim was sick, COVID positive, and in for a fight. Although he's a tough man, has overcome and beat back serious illness before, this new virus, with all its unknowns, was having a seriously negative effect on the nation's elderly. We immediately mobilized and members put together tying & material kits, delivered them to Jim, provided tying instructions, and basically just being there for him and Jean on anything they needed, to ensure we Leave No One Behind.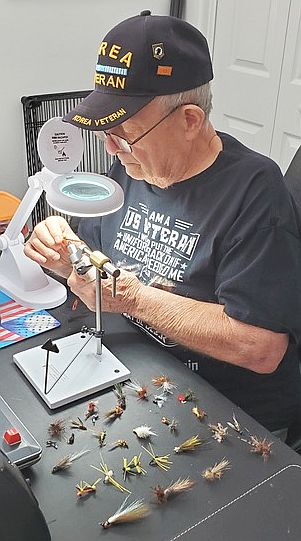 11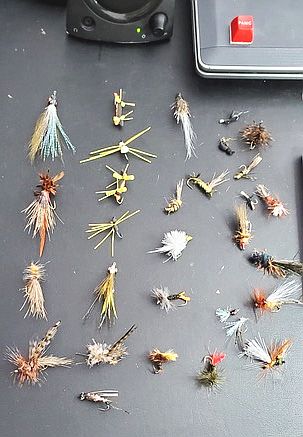 11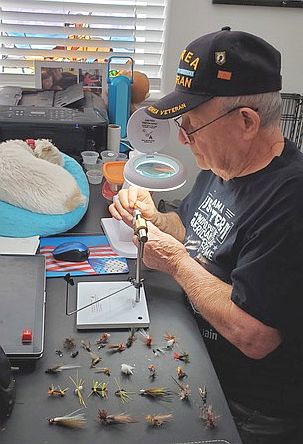 We're happy to report both Jim & Jean beat COVID, and are doing well. Jean told us our efforts were a god-send not only before they got sick, but especially helpful while they isolated and battled the virus. Jim would drag himself to the vise and tie flies from the kits, books, videos, and links we delivered. It's always nice to hear a PHWFF success story, but this one is special to the Idaho Falls Program. Jim and Jean are one of us and the PHWFF mission, vision, & core values, made a difference in this Korean War and disabled veteran's life. Jim is looking forward to the day the pandemic is behind us and we can meet, tie, and fish again. So are we Jim, so are we!
Latest News