We're pleased to announce that the Marabou Madness V online auction is now live!  All proceeds from the auction go towards supporting the physical and emotional recovery of injured and disabled veterans in our North Carolina Region.  The auction is being hosted by a local volunteer using eBay GivingWorks (also known as eBay for Charity).  It's a special non-profit service that enables sellers to dedicate up to 100% of all auction proceeds to a registered non-profit.  In this case, it's us!


Featuring unique specialty items like an 8wt fly rod, framed Brook Trout painting, filled fly box, a one-of-a-kind cigar box guitar, art and more, this auction is a great way to give back to those who have honorably served our nation.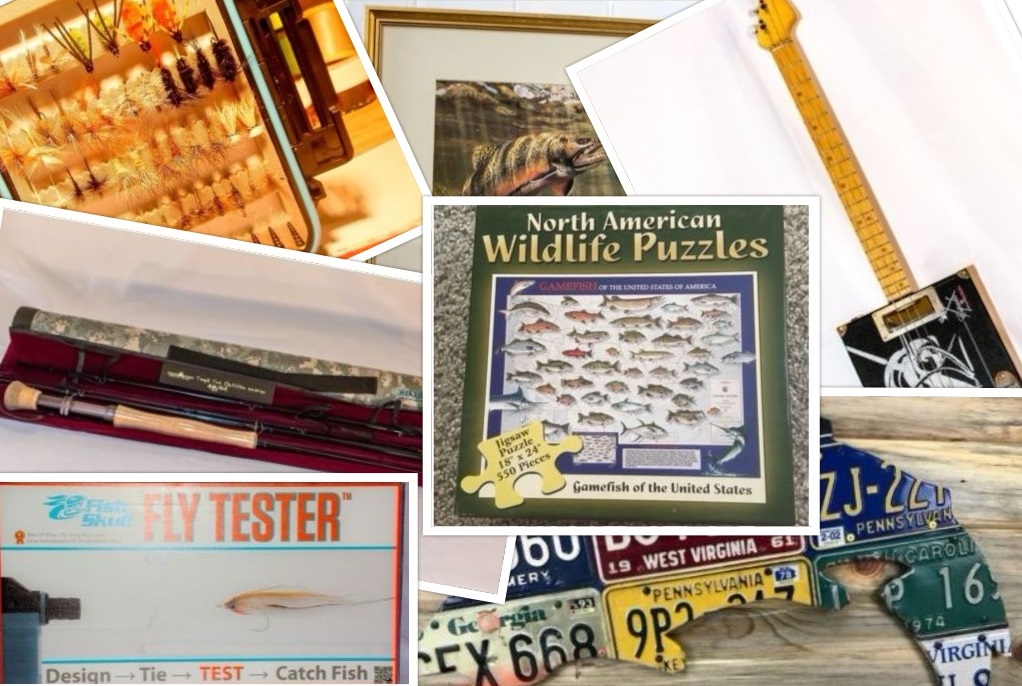 The Marabou Madness V Fly Tying Event is being conducted by the Fayetteville, North Carolina program of Project Healing Waters Fly Fishing, Inc  on March 3 – 4, 2018 at the North Carolina Wildlife Resources Commission's Pechmann Fishing Education Center in Fayetteville, North Carolina.   In conjunction with this great annual event is an online auction aimed at raising funds for the disabled veterans served year-round by our Fayetteville, NC Program.
For the past 4 years, the Marabou Madness event has provided the veteran participants of Project Healing Waters Fly Fishing (PHWFF) with an opportunity to come together and share information, stories, and fellowship with other fly anglers and veterans while taking part in one of their favorite past times.  Stay up to date with Marabou Madness V by following our Fayetteville, NC Program on Facebook: https://www.facebook.com/braggphw/
You can find our Project Healing Waters Fly Fishing eBay GivingWorks profile by clicking here