The late August fires in Northern California created a smoky backdrop the recent PHWFF Martinez outing on the Fall River but this did not daunt the four veterans and two volunteers who braved the hazy skies for two days of fly fishing and friendship on the Fall.
The outing was hosted by The Whipple Ranch, located about 80 miles east of Redding in the California Intermountain Region.  Owner Dennis Jacobsen generously donated the ranch house and boats for veterans Luke Bachan, Albert Tom, Ron Vecchio, and Michael Viramontes.  They were joined by volunteer fishmasters Wayne Hofer and Brian Miller, members of the Diablo Valley Fly Fishermen (DVFF) which sponsors the PHWFF program at the Martinez VA Clinic.  Long time Fall River guide Art Teter spent each day with two veterans on the lower River, while the others joined Wayne and Brian on the upper waters.
Located in the magnificent Fall River Valley, Fall River is the largest spring Creek in California with perhaps one of the richest spring fed fly fishing habitats in the country.  It meanders for 15 miles through the valley's farms and ranches offering anglers a rich, yet challenging fly fishing experience.  Small and long was the call of the day with flies in the 18-22 range with 12-18 for 6x leaders and tippet.  This called for technical stealth fishing for the Fall's legendary large, fat rainbows that often resemble footballs!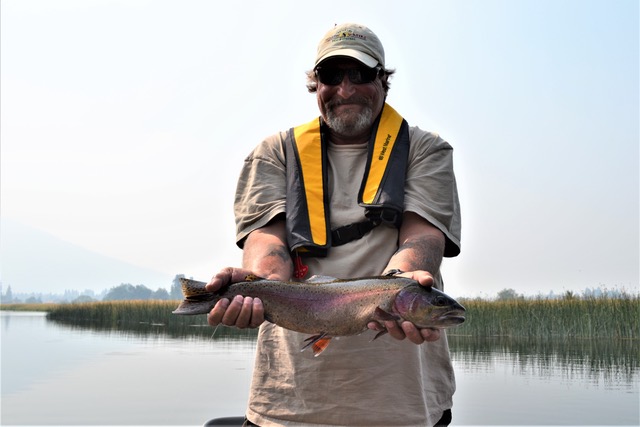 Days on the lower Fall with Art were the most rewarding with a number of nice sized rainbows landed on a variety of dries, nymphs, and streamers.  Upstream was a bit more challenging … many "dinkers" were caught in the 5-8 inch range, with a few large rainbows landed in the afternoons on full sinking lines with streamers in the deeper holes.
Al Tom (Army 101st airborne, Vietnam) finds that the PHWFF Martinez program is very helpful to outpatient Vets at the Martinez VA clinic.  "The fly fishing was tough, but the Whipple Ranch was very nice.  I would like to thank the owner of the ranch Dennis, our guide Art, sponsors Brian & Wayne, and our PHWFF Martinez Program Lead David Lipscomb.  Let's do it again!"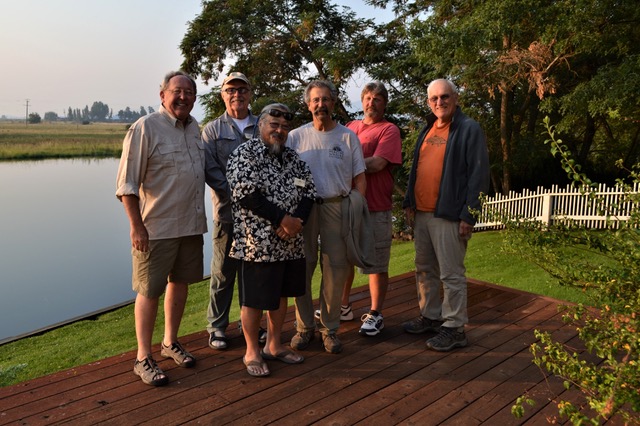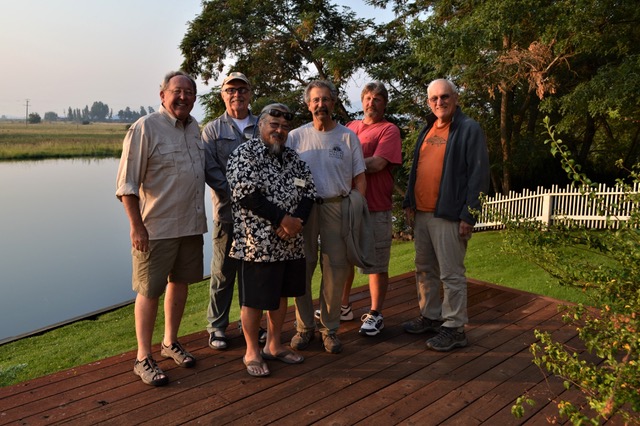 As the trip drew to a close, the group was met by Dennis and Art for a farewell dinner at Crumbs Restaurant down the road in McArthur.  Everybody agreed that the PHWFF-DVFF partnership at The Whipple Ranch provided the perfect setting for a few great days of fly fishing, camaraderie and new friendships!