By Jon Rouse, Program Lead, Fayetteville NORTH CAROLINA
The PHW Fayetteville Program held its first ever overnight outing and it was a tremendous success! The group stayed at the Mitchell River House for the four-day outing, which is less than 100 yards off the Mitchell River in northwestern North Carolina about an hour north of Winston-Salem, North Carolina. The fishing targeted trout that were recently stocked in the designated Delayed Harvest waters. The weather ranged from a nice spring day to torrential downpours with high winds as two storms moved through the area over the weekend. It was a bit soggy, however that didn't deter our hardy fly fishers at all and that determined attitude paid off as the fishing was off the hook!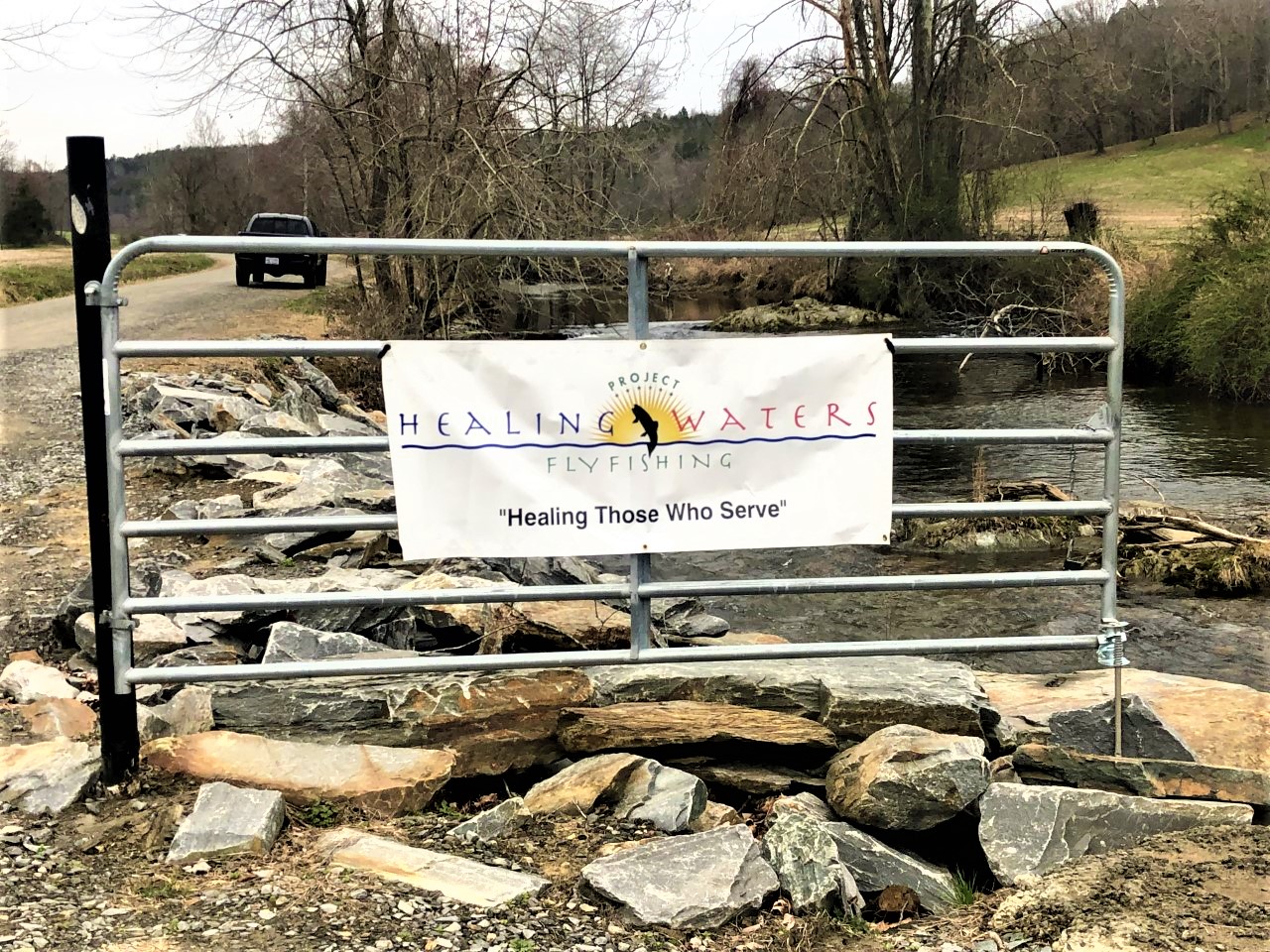 On the third day of the outing, the Mitchell River was blown out due to all the rain the night before, so four fishers went to Stone Mountain State Park and did very well in very technical water. A local pond provided great fishing for the others with lots of great rainbows being caught. Well over 200 trout were caught over the course of the weekend, while the coveted trout trifecta (brown, brook, and rainbow trout) goal was accomplished by two anglers who will be rewarded the program's unique Brookie Button with a red ribbon. Additionally, a very nice five-pound rainbow gave a long battle before being netted, with the small crowd of fellow fly fishers breathing a sigh of relief as the battle came to the desired ending: fish in net and fish back in the water to provide the same gift to the next angler.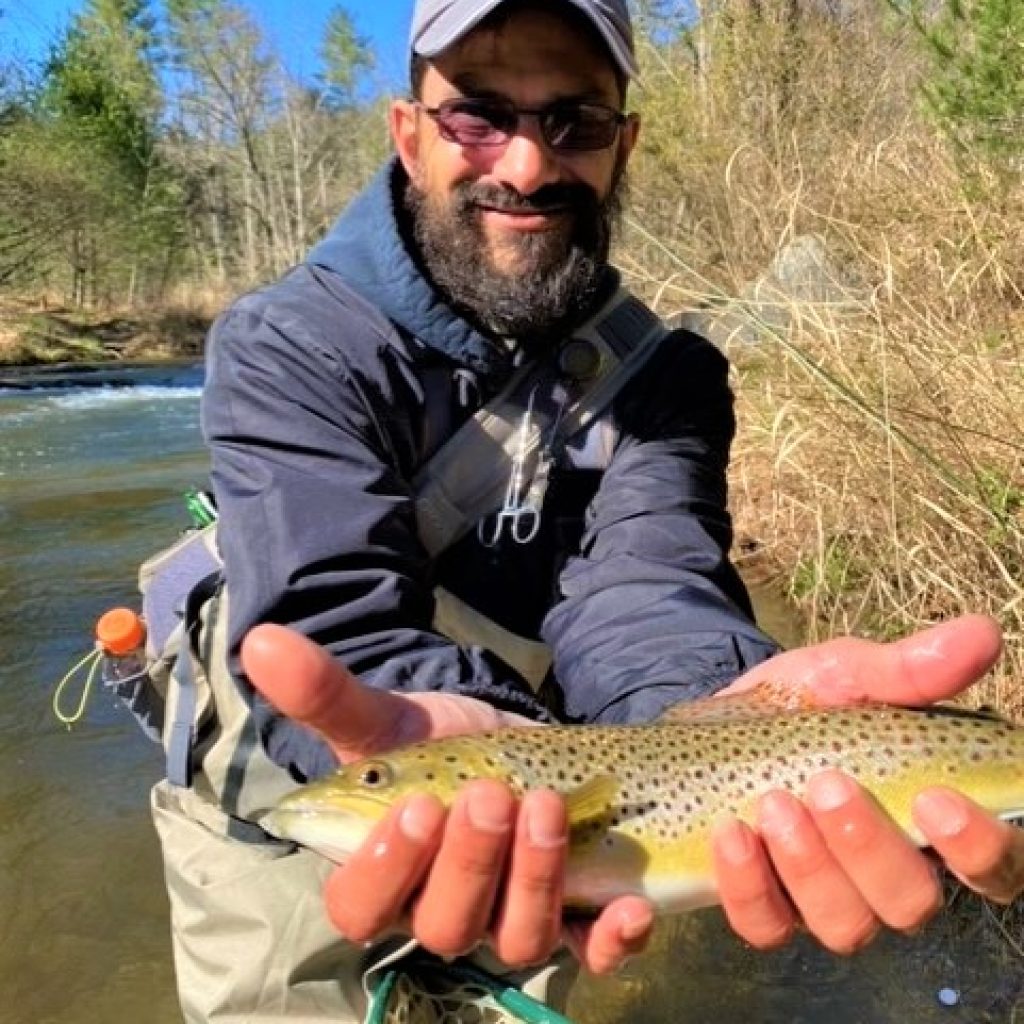 This awesome trip could not have been such a great success if not for the hard behind-the-scenes work and on-the-water guidance from several volunteers. We were blessed by having Rich Boesel, a volunteer from the PHW Charlotte program, assist us. Thank you, Rich, for greatly improving every participant that you worked with! Thank you to the Mitchell River House for hosting this great program outing. Finally, THANK YOU, BERT KINKEAD for your generous donation that made this happen!!
This trip will be talked about for years to come by all who participated. Plans are already being laid for coming back in 2024! See you next year!
Latest News