By Brian Miller
March 21-24, 2022
"The thing about a beautiful clear, sunny, and windless day on a tiny lake is …"
After chasing winter steelhead for two months, PHWFF Martinez next opted for the more serene waters of Baum Lake near Cassel, CA. Volunteers Wayne Hofer and Brian Miller were joined by veterans Brittany & Nick Beyer, Bill Hopkins, and Lorina Walker. They were guided by George Durand and Matt Mitchell for two days of peaceful fly fishing on this icy-cold, slowly meandering section of the famed Hat Creek.
With the clear weather and calm water, the fly fishing was technical and tough, but George and Matt worked hard to bring a few nice, large browns and rainbows to the net. With long leaders and tiny nymphs (mostly zebra midges), there were a number of big trout hookups and breakoffs, some right at the boat. Nick and Bill landed some nice large ones, Nick taking top honors with his 28 inch brown. Bill wasn't far behind with his 26 inch brown.
Not everyone caught fish, but our time together on and off the water was memorable. Our Baum Lake sanctuary was teeming with abundant wildlife including pelicans, osprey, bald eagles, geese, deer, muskrats, and of course the trout! Each evening chefs Nick & Brittany served up some exceptional grub at our vacation rental on the banks of Hat Creek. On our last night we captured Baum Lake experiences in the PHWFF Martinez "Green Book" to share our healing adventures for future outings.
"If there's no wind to ripple the water, the fish can see you coming from Cassel.  They might not be interested in your flies no matter how skilled you are.  But it was a clear, sunny, and windless day on a tiny lake … and that is still beautiful.  We are always well accommodated, and I can never be grateful enough!" (PHWFF Martinez Veteran)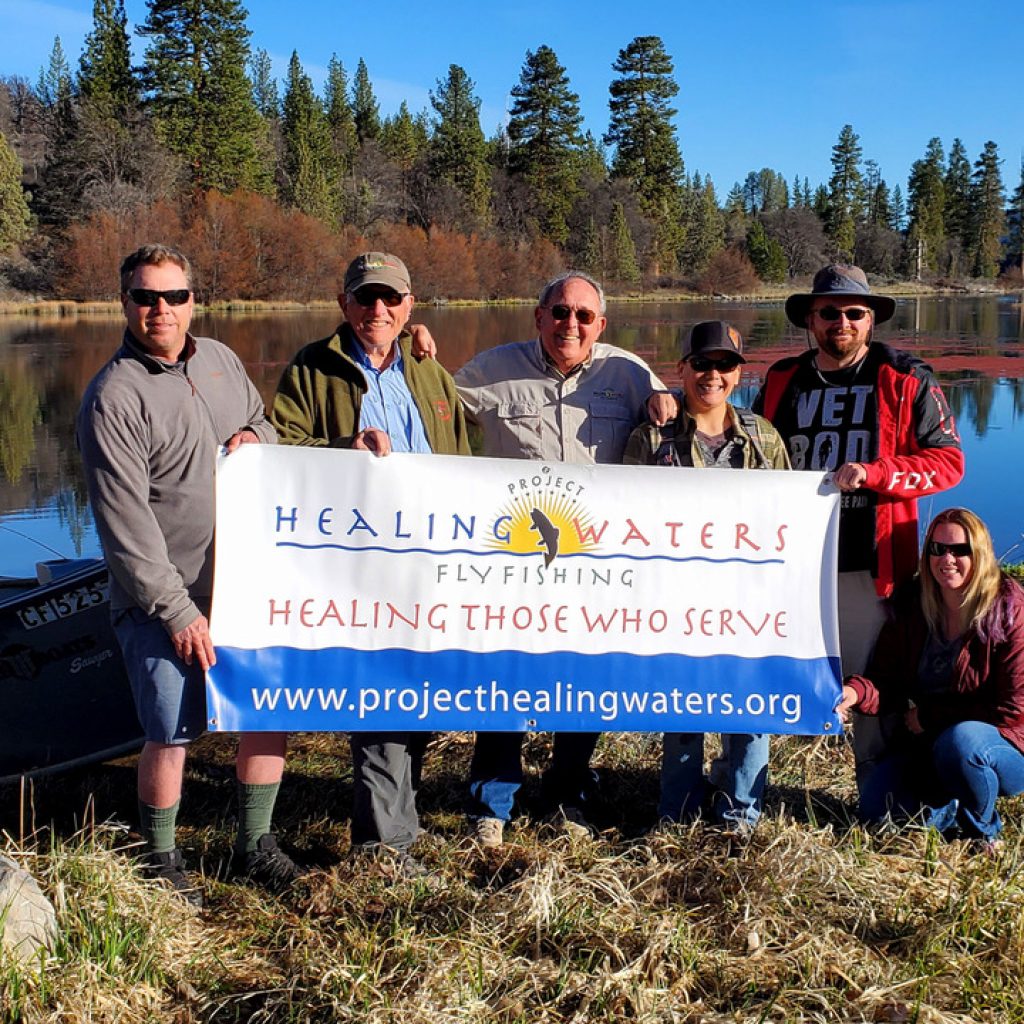 Latest News