For the first time since before the COVID 19 pandemic took over our lives, the Parkersburg program held its first overnight outing at Elk Springs Resort in Monterville, WV. We had 9 participants and 9 volunteers attend the outing.
Everyone arrived on Friday, April 1st, unfortunately, in a snow squall with a muddy river. However, we had beautiful accommodations at Elk Springs Resort with the Broadwater Lodge and the Sportsman's Cabin. Everyone got settled in, started tying some flies, and visiting. We then had our first wonderful meal from The Kickin' Chicken, which was an Italian feast. After everyone stuffed themselves with food, West Virginia Regional Coordinator Bubba Holt gave an entertaining and informational presentation on bugs.
The next morning, we all joined together for a wonderful breakfast before heading off to get some fishing in at Point Mountain Wilderness. It was a beautiful landscape, with clear water, a waterfall, and snow covering the ground. We fished all morning, and participant Bill L. caught three rainbow trout. Not surprising to any of us as Bill is always the one landing fish, but unfortunately, were the only fish caught all weekend. We had a great lunch overlooking the water, and then headed back to the resort where the water had cleared up and was fishable. We spent the rest of the day trying out new techniques and fishing the water right around the resort.

After getting some fishing in and some sight seeing in some beautiful weather, we gathered together for another wonderful dinner, which consisted of chicken, mashed potatoes, corn, salad, and dessert, of course! After dinner, everyone joined in some great fellowship and some fly tying, capping off the end of a wonderful day.
When Sunday came around, it was time to head back home, and the weather turned bad again, with temperatures in the 40s and a lot of wind. We had a great last meal together, and then everyone was able to take boxed lunches with them on their journeys home. While many fish weren't caught, it was wonderful being back together in such a beautiful location. We talked, we laughed, we learned, we ate (a lot!) and we can't wait until our next adventure together as a program.
We want to give a huge shout out to the Parkersburg Area Community Foundation. Without their generous $10,000 grant, this outing would not have been possible. We also want to thank the Elk Springs Resort for providing us with amazing accommodations in a beautiful setting. And, we can't forget to thank The Kickin' Chicken for the amazing food they prepared for us all weekend! Finally, to the participants and volunteers who were able to join us for this wonderful weekend, thank you – we couldn't have done it without you!
On to the next adventure!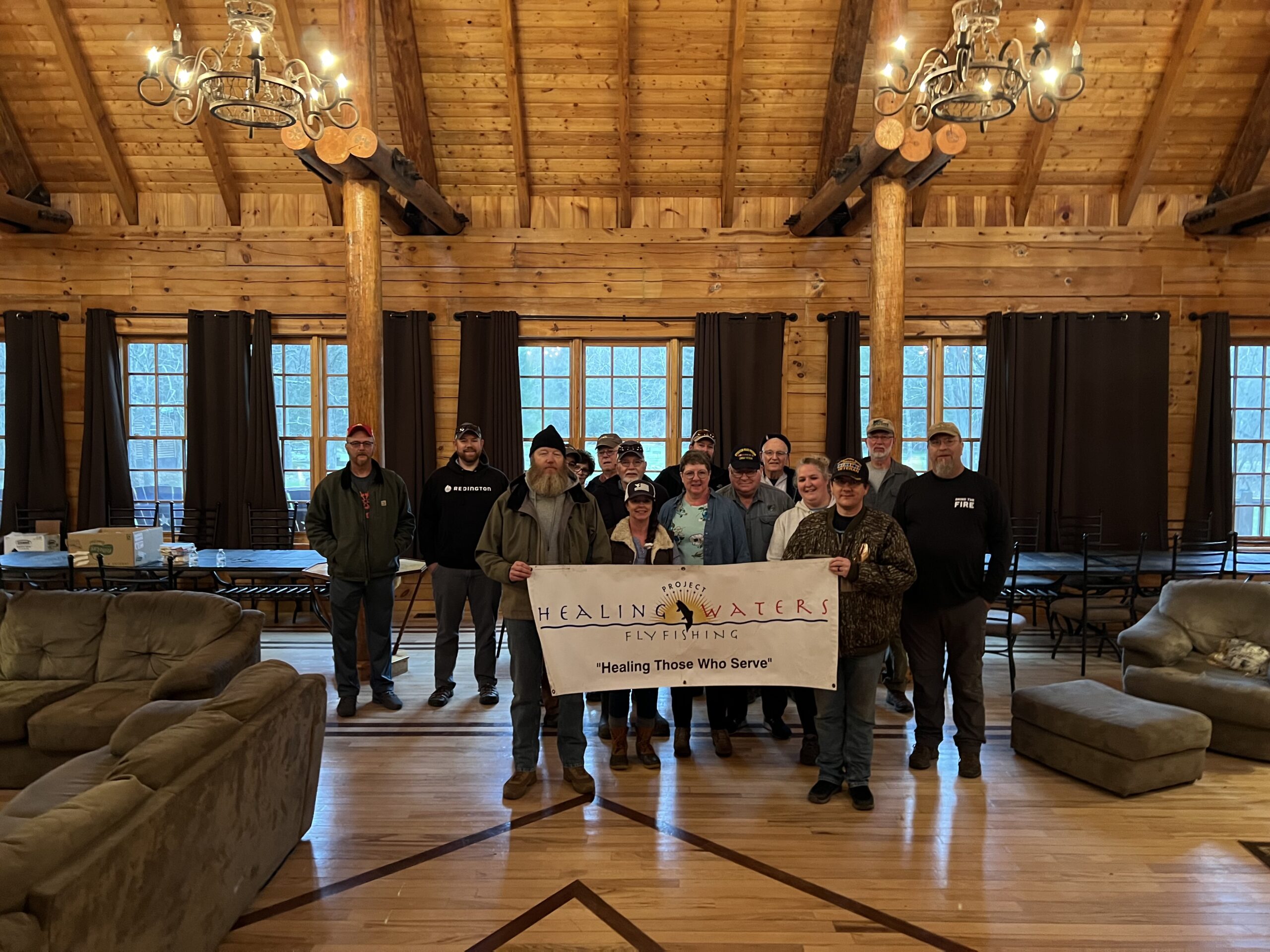 Latest News