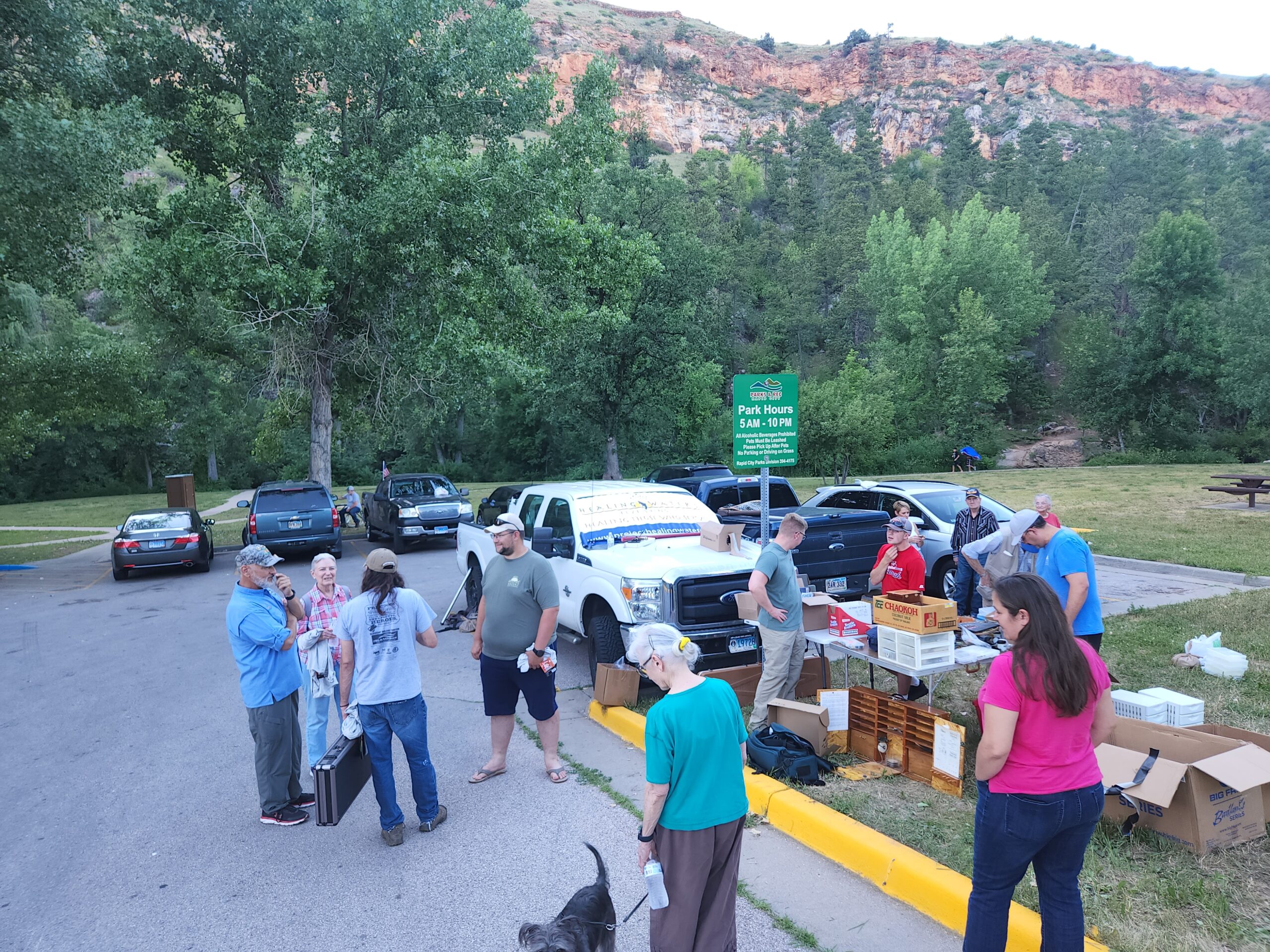 The Rapid City, South Dakota Program held a local fishing event on Rapid Creek, and did a give away for participants. There was a storm passing through that almost cancelled the event, but as soon as it was time to start, clouds cleared to reveal blue skies. The Rapid City Program was given a large donation, and the donor specified that the participants be given equipment, flies, flying materials, books, and DVDs. Every participant was given multiple bags of fly tying materials, and had a chance to pick out other equipment for fly fishing education as well as enhance their experience on the water.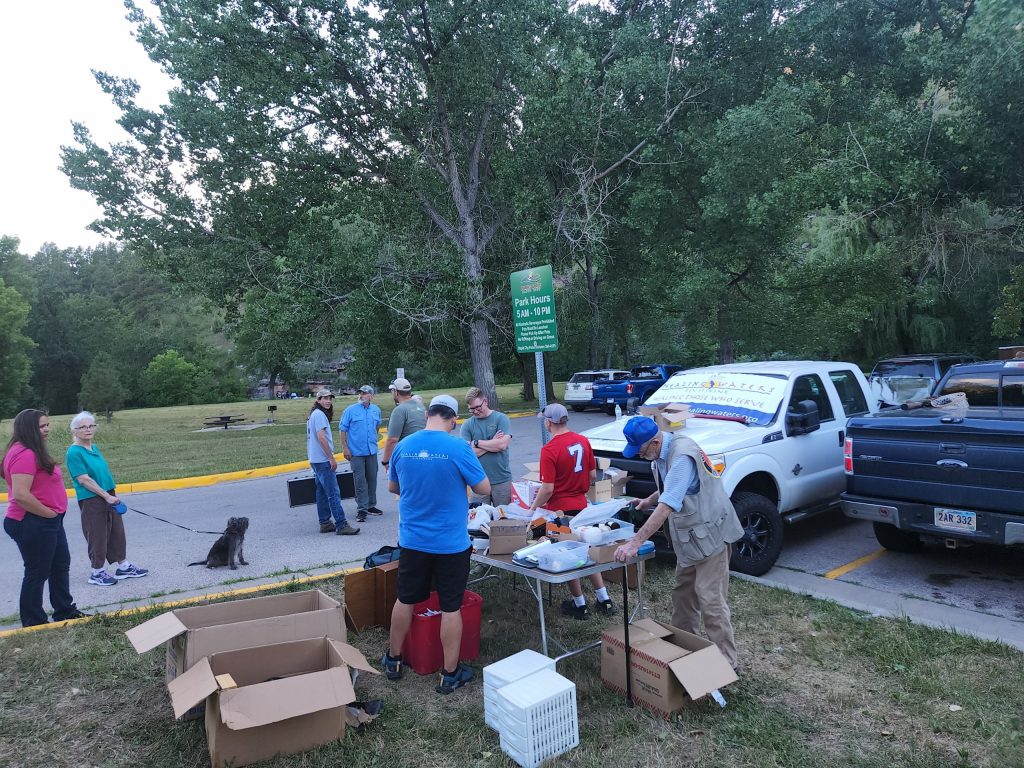 Participants were thrilled to see all the materials and equipment they could chose from; it was an overwhelming amount of gear to chose from! This donation will give all participants an opportunity to tie their own flies using new materials to build their fly boxes. The book and DVD donations will help the participants learn new techniques, enhance their fly fishing knowledge, and prepare for future outings and experiences.
Everyone was very grateful for the donations, and excited to use their new equipment. Everyone said they would be "in trouble" with their significant others for bringing home so much new gear! After the donations were distributed, participants and volunteers enjoyed sandwiches, fishing in the local cree, and catching up with each other.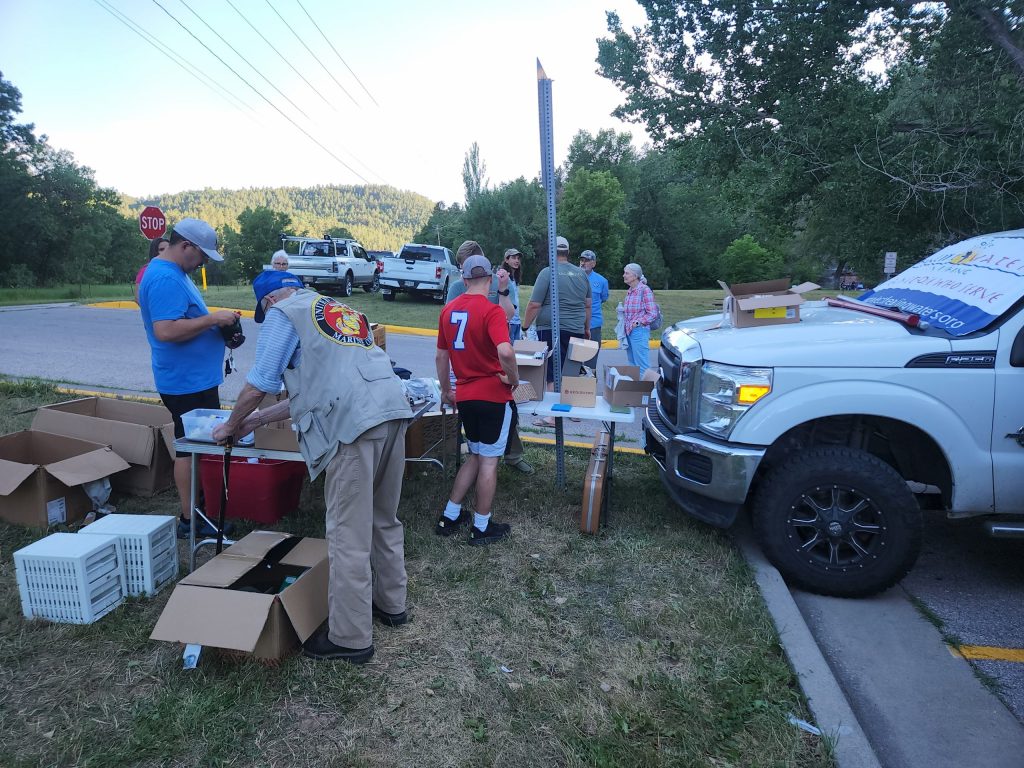 Rapid City Program would like to thank Harvey Crow (Vietnam War Veteran) for his generous donation to the Program. His 30+ years of commercial fly-tying and avid fly-fishing expertise will give the program participants many new opportunities. Mr. Crow has previously volunteered with the Rapid City Program, and has touched many veterans in the local community. His dedication to help other veterans will never be forgotten!
"I am extremely grateful for substantial support our community gives to this program and for all the time the volunteers give up a considerate amount of time to help support our participants, it is all very inspiring. I look forward to another year with PHWFF Rapid City."

Josh Osterbur, Program Lead – PHWFF Rapid City, SD
Latest News