On April 15th a combined group of PHWFF Colorado Springs and the Pueblo Rod Builders joined for a fly fishing trip to Rainbow Falls Mountain Trout near Woodland Park, Colorado. The all-day event saw 11 veteran participants, from the 2 programs, and support volunteers.
The highlight of the day, for many, was lunchtime, when all got together for photos, fellowship and food!  During that gathering, Richard, the owner of Rainbow Falls Mountain Trout was presented with certificates of appreciation from the Trip Lead and the Program Lead.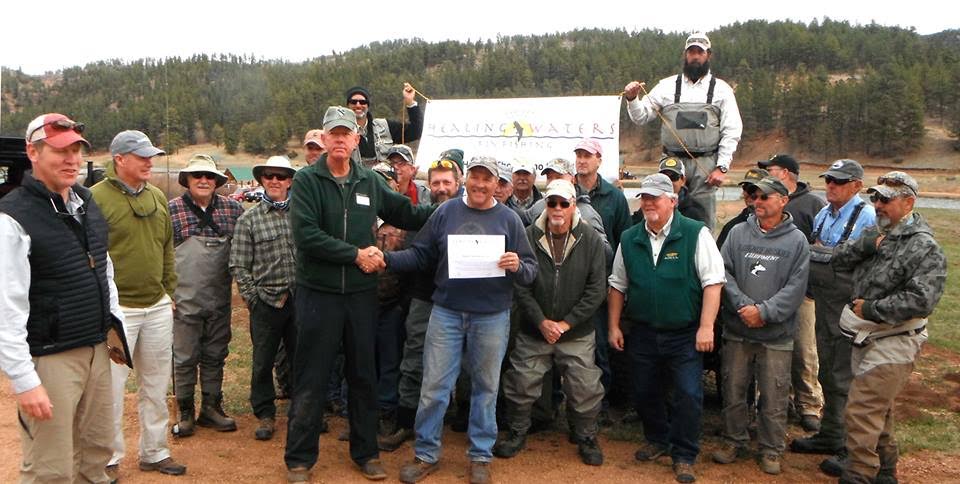 All of the participants showed off their rods, which were recently completed and soon to be shipped off for the annual PHWFF Rod Building Competition.
What a beautiful day, at a beautiful place!  Luckily the event wasn't a day later, when that area received well over a foot of snow.  Ah, Colorado in the Spring!