San Francisco Outings Summer 2017
The San Francisco PHWFF Program arranged two outings for its veteran participants this summer: the first in July to Cal Trout's Shasta Springs Trout Camp and the second in August to The Nature Conservancy's McCloud River Preserve.
For each of these outings exceptional fishing guides from Wild Waters Fly Fishing in Mt. Shasta, with the assistance of PHWFF-SF volunteers, instructed the vets in the art of fishing two of California's fabled trout streams, the upper Sacramento River and the McCloud River.  On both outings each vet participant landed trout, while learning nymph fishing and wading techniques in two of the state's most beautiful environs.
Watch SGT (ret) Rob Nugent, U.S. Army land this monster brown trout in the video below:
Moreover, good food was cooked and consumed, and songs were written and sung, to the accompaniment of guitar and harmonica, around the campfire in the evenings.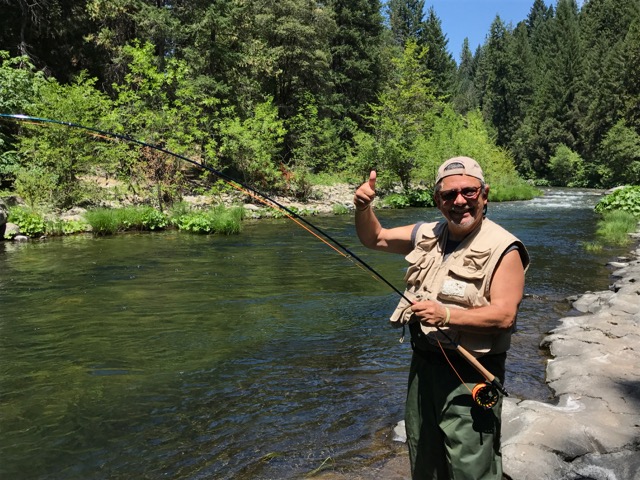 Many thanks to Cal Trout and The Nature Conservancy for generously making available their camps to our PHWFF-SF Program!