Women veterans sometimes feel alone in their search for avenues of rehabilitation of both physical and psychological injuries suffered while they served in the military. Recently two women in the Pittsburgh area, one a veteran and one not, combined their efforts to bring together two non-profits that are shaping up to be a perfect fit for each other.
Amanda Thompson is the Program Lead for the Pittsburgh program of Project Healing Waters Fly Fishing, a non-profit dedicated the rehabilitation of veterans suffering from a service connected disability, while Patti Gerhauser is the Women Veterans Program Coordinator for the Veterans Leadership Program whose mission is to empower veterans to navigate the transitions of life. When Thompson told Gerhauser that she doesn't have many women veterans in PHWFF, Gerhauser asked if she could bring a group to an outing, and started recruiting attendees.
On a beautiful October day in western PA, members of both groups met at the Ambridge District Sportsmen's Association, a local sportsmans club who offered the use of their stocked pond for a fly fishing outing. There, they made new friends, bonded, shared common background stories, and realized that they do not have to be overshadowed in a world where male veterans frequently seem to receive the most attention.
Gerhauser explained, "My job at Veterans Leadership Program is to find the women veterans, cause lots of times they're much harder to find; a lot of women don't identify as veterans, they don't let people know they're veterans. I'm trying to get women to be proud of their veteran status".
One of the barriers to finding women veterans is their reluctance to be in the minority around a group of predominantly male veterans, sometimes due to unpleasant events in their past. Gerhauser went on to say, "Amanda was very accommodating and understanding of the situation. A lot of our women can be uncomfortable around larger groups of men, so Amanda specifically recruited a bunch of female volunteers for them". Thompson agreed, saying, "Today was really special. We wanted them to just come out and have fun. They could be totally comfortable today, because all of their volunteer instructors were women".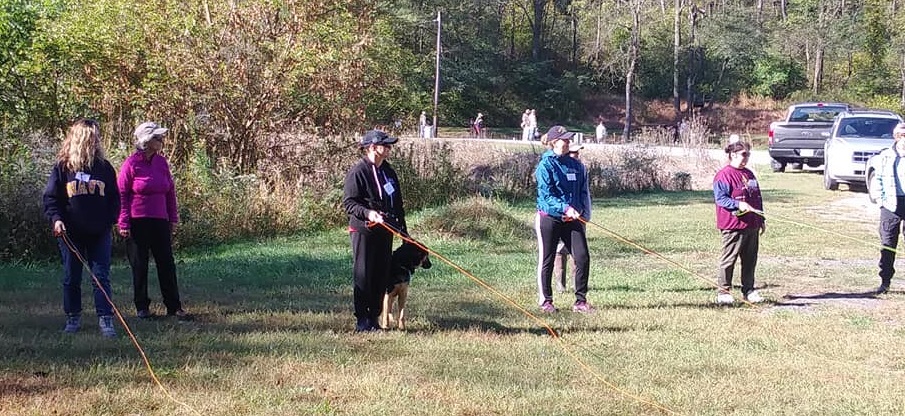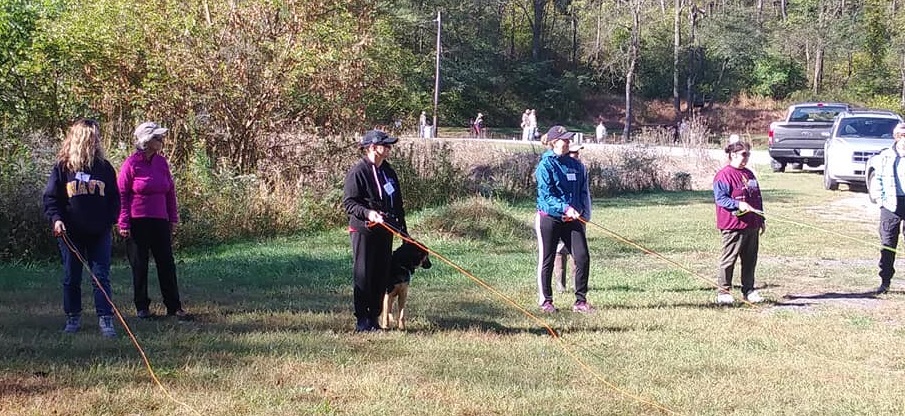 Fly fishing is an activity that can be very relaxing, and requires total concentration, which distracts the veterans from issues that may be bothering them. It allows them focus on and direct their energies towards a positive purpose. And it can be just as enjoyable for women as for men. In fact, Thompson feels that women may even have the edge in this sport. "Women may actually have an advantage here. It's not a power thing, it's a finesse thing. We didn't get overly technical with instructions here, just the basics, and go fish; that was the point of today", she said.
One of the women veterans from VLP enjoying the day was Shalina Wall, a veteran of both the Army and Navy. She had never been fly fishing, but jumped at the opportunity to try
something new. She joined eight other women veterans to come out for the day. She was especially grateful to those that supported the day's event, saying, "Even though we never met most of the people here, they'd stop by our table at lunch to say Hi and ask us some questions. I was so humbled and thankful. I'd like to thank organizations like this, Project Healing Waters and the sportsmans club, for welcoming us".
Another group showing their support was the Three Rivers Dutch Ovens, a club that gets together to share recipes and meals, all cooked exclusively in heavy cast iron dutch ovens over open fires. Their members spent the morning working on their specialties, before filling a few long tables with a variety of food that covered the spectrum, and won't soon be forgotten by the veterans.
The women veterans all agreed that there needs to be more opportunities to attract and engage female veterans. Besides being able to find resources that are available to them, they have much to offer each other. "Women need opportunities to share experiences with other women, there is so much knowledge and wisdom among them", according to Gerhauser.
Both groups saw positive results in the days outing, and forecast more events and bonding in the future. Thompson said that she is looking forward to seeing the new participants at fly tying and educational classes as they get more involved in the program, and hopes that they will share their positive experience with other women veterans within the VLP program. Gerhauser supported that, "I have a feeling that when we partner for our next event together, we're going to have a bigger turnout for sure".
For more information on these two organizations, visit their websites at www.projecthealingwaters.org and www.veteransleadershipprogram.org.