Did you ever wonder how the National Rod Building Program got started?   The idea originated with Andy Anderson.
In 2008, Andy Anderson, a paraplegic Vietnam veteran who had recently joined the Long Beach PHWFF program, said he wanted to learn to build a fly rod and he wanted us to teach him.  Anyone who knows Andy knows that he can be very persuasive.   At the time, the few PHWFF programs that existed did not teach rod building so we first got approval from Founder Ed Nicholson before setting up a series of rod building classes.  It was so well received by all the veterans in the Long Beach program that, with prodding from Andy, we suggested to John Colburn, VP of PHWFF, that something similar be offered to all programs nationwide.  A rod builder himself, John enthusiastically agreed.  The Long Beach PL worked with John to create the rules and timeline of what is now the National Rod Building Program and Contest that started in 2009.   Its rapid growth and success led to the creation of the National Fly Tying Competition in 2012 and the National Casting Competition in 2018.
Andy went on to win first place in what was then Category 1 (for those with upper extremity disabilities) of the 2011 National Rod Building Contest.   He used feather inlays that he learned from custom rod builder Terry Henson who had demonstrated in class several time.   Afterward, Andy and his winning rod were featured in a Steve Hasty video about the PHWFF National Rod Building Program.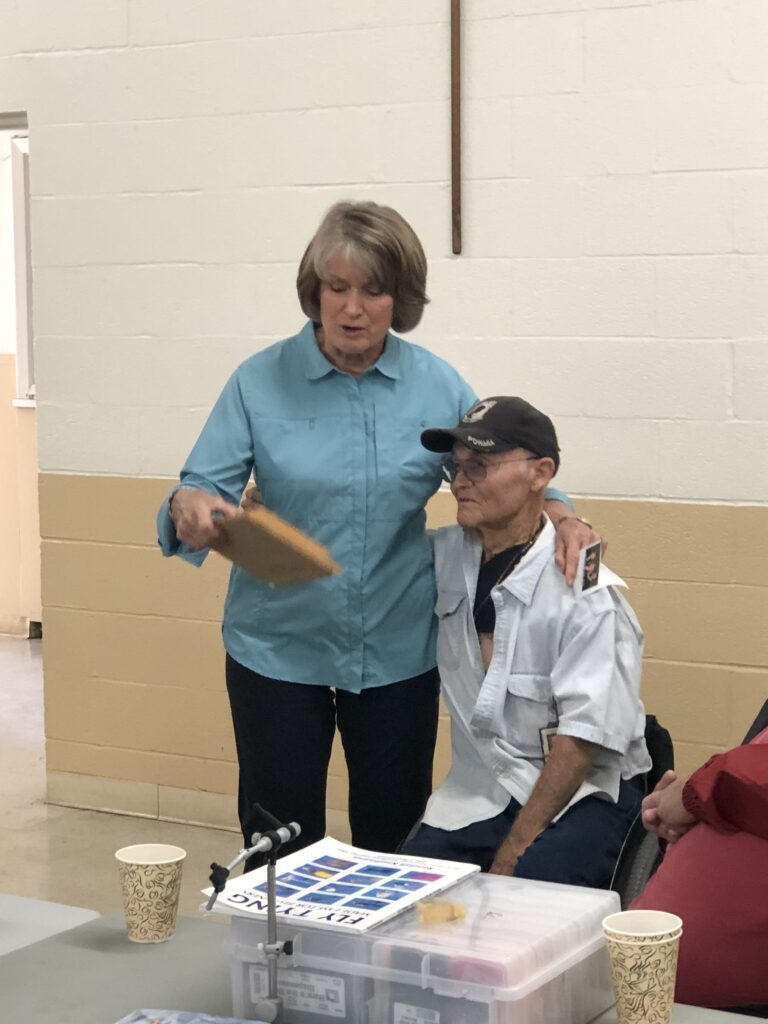 Andy has been a VA volunteer for 37 years and the lead volunteer in the Lapidary Shop of the Long Beach VAMC for most of that time, mentoring countless others as they learned to make many different types of jewelry.   He referred countless disabled veterans to the PHWFF program, including some from the Spinal Cord Injury Unit.   Because of Andy's never-ending enthusiasm and advice, we learned a lot about working with veterans with several types of spinal cord injuries, both in class and when travelling to the Sierras and out-of-state fisheries like the Bighorn River in Montana.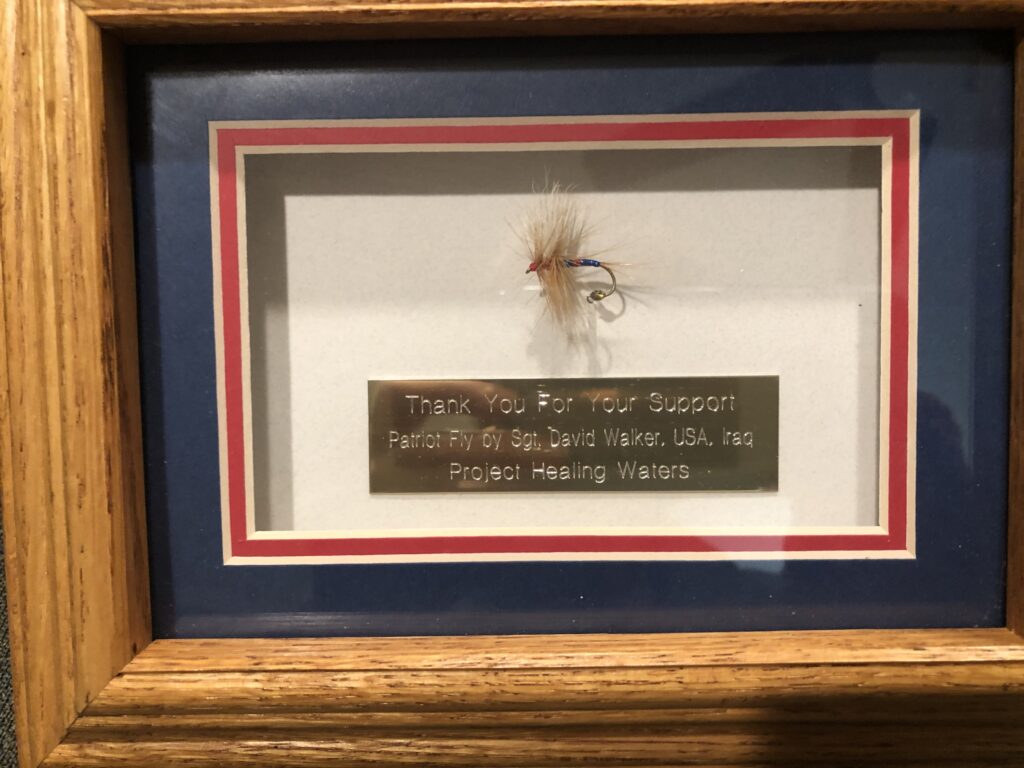 Recently we invited Andy to come to the Long Beach PHWFF class on November 4 so that we could celebrate his involvement in our program.   We gave him a fly plate with a Charlie Meck-designed Patriot Fly and a PHWFF Challenge Coin, followed by lunch.   He seemed to enjoy meeting and talking to so many new participants and reconnecting with those he knew from the very early days.
There was a handful of people who were critical to the success of our program in the early days and Andy Anderson was clearly one of them.   We salute him.