Volunteer Matt Seymour shares an update on the happenings with this great program in the Pennsylvania Region:
This past week, the Coatesville VAMC Program had 5 veterans take part in a rod building and fly tying class under the tutelage of Jack McFadden, Ed Penry and Ken Leung. They look like they knew what they were doing!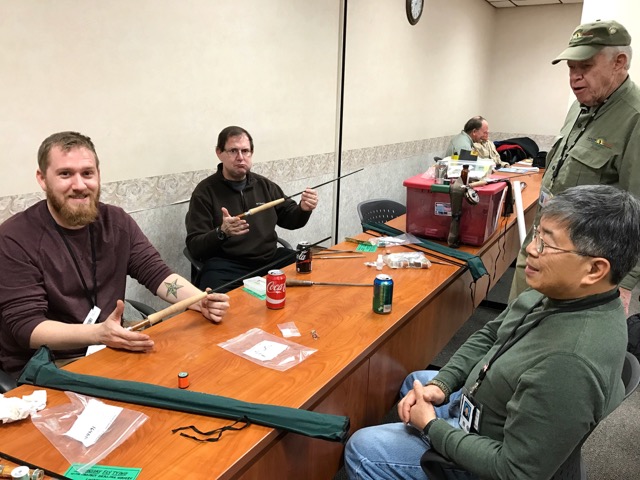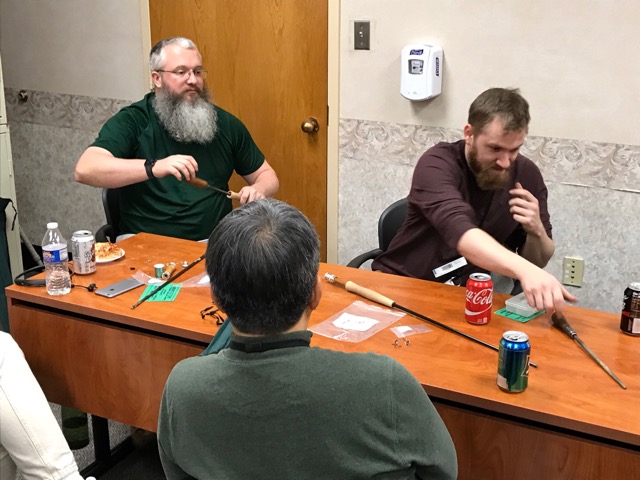 At the same time two other vets were tying flies. We introduced this guy to UV glue on a Frenchie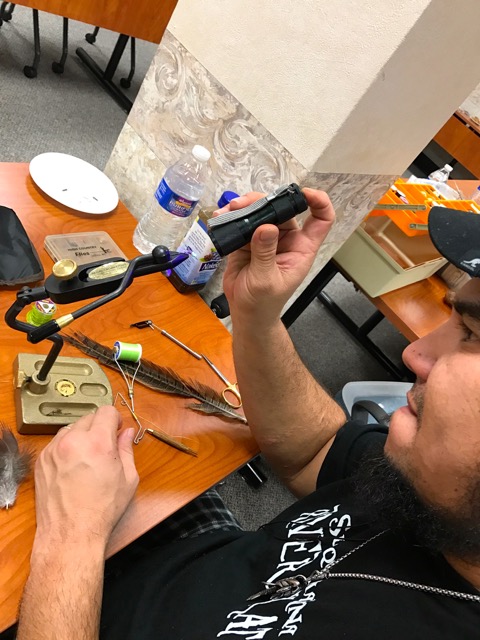 In other news we got over to Somerset, NJ to attend The Fly Fishing Show where I saw a few of you. We had a local NY/NJ table and a National Project Healing Waters table in attendance. I had a brief chat with Todd Degrosselliers our new CEO and Dan Morgan who is our Chief Marketing and Strategic Communications Officer. Both are wonderful men to work with.
We'll be tying and rod-building with the vets

on Wednesday

in Bldg 5 of the Coatesville VAMC. If you would care to join us and haven't yet, please call me at 484-678-1652 so it can be properly arranged