Project Healing Waters Fly Fishing, Inc. is dedicated to the physical and emotional rehabilitation of disabled active military service personnel and disabled veterans through fly fishing and associated activities including education and outings.
"The Board of Trustees voted unanimously to add Dave Rives and Mike Stabolepszy to our ranks," said Douglas Dear, Project Healing Waters Fly Fishing Board Chairman. "Their passion for our mission and hands-on involvement, as well as their individual talents and experience, make them stellar candidates. We look forward to working with them to guide Project Healing Waters Fly Fishing as the premier outdoor recreational therapy group for our disabled military members, both active and veteran," he added.

David Rives is senior vice president–Power Generation. Rives' team oversees the operation of Dominion's 20,000 MW coal, oil, gas, hydro, renewable and nonutility generation portfolio across seven states in both merchant and regulated utility markets.
Dominion has a long history of supporting PHWFF, from allowing disabled veterans to fish on power station property throughout the region, to sponsoring one of PHWFF's premier annual fishing outings on storied Spruce Creek in Pennsylvania, to sponsoring in-depth training events for the organization's volunteers.  Dominion has also included Project Healing Waters Fly Fishing in several media campaigns to include television ads and customer bill inserts, which have greatly enhanced the non-profits public profile.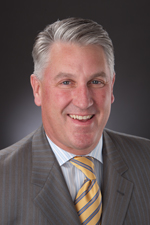 Stabolepszy is co-founder of INTEGRITYOne, a full-service management and IT consulting firm, in 2001. From its headquarters in the Washington, DC-Northern Virginia Technology Corridor, INTEGRITYOne serves public-sector clients across multiple civilian and defense agencies.
Stabolepszy is a generous contributor to PHWFF, reaching the level of Century Club member in 2012. The PHWFF Century Club consists of individuals and family-run foundations that have contributed at least $10,000 to the organization over no more than a four year period.  His support includes sponsorship of PHWFF's Southwest Region's annual Big Horn trip as well as the PHWFF Rose River 2-Fly, the organization's flagship fundraiser.