The West Branch of the Delaware is widely considered the best wild trout fishery in the East Coast. Cold water released for the Cannonsville Reservoir keeps the water temperatures cold all season and offers abundant hatches and technical dry-fly fishing.
While there was plenty of time to fish, there were only 4 seats available for a float trip.  As everyone had agreed, names were drawn out of a hat to decide who would be wade fishing and who would be floating the river.  After a quick lunch, half the group jumped in vehicles to go upriver to launch while the other half donned waders and found a stretch of water in front of the cabins.  Many hours and rest breaks later, the boats drifted in right at nightfall.  Potluck dinner immediately followed with stories of fish and the tough conditions. All in all, everyone hooked and/or landed trout while "that one guy" found a honey-hole late in the afternoon.  Coffee, breakfast burritos and a morning wade sent the group home both happy and refreshed.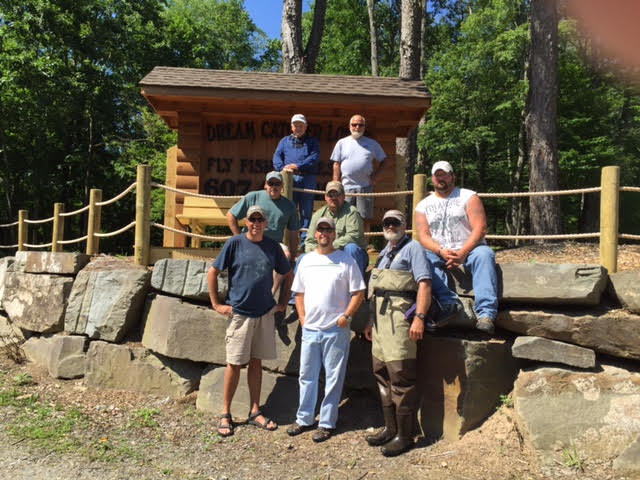 They had no illusions that the fishing was going to be easy, but understood that the section we were going to fish was better than most.  Communication between the Participants could not have been better and made decision making very easy in all aspects of the trip.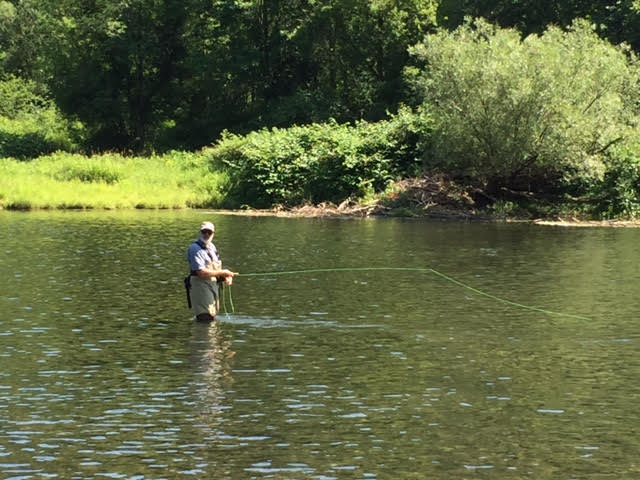 Aside from the scenic beauty of the Catskills, a highlight of the trip came from hearing newer stories of veterans deployments.  Not necessarily the event, but more so being able to share a troubling time with friends and have them comfortable enough to tell it.
We'd like to thank the Dream Catcher Lodge and Cabins and guides Rob and 'Scooter' for their great hospitality, efforts, talents and for supporting our cause!