Each veteran participant was presented with their own gear, boots, waders, rod/reel combo, vest and other essentials to properly equip them and provide the "look" for when that big brown trout is brought to hand.  Although the entire outing practiced catch and release, participants were treated to fresh trout during dinner by the generous folks at Elk Springs Resort.
Veteran participants were each paired with a skilled volunteer guide who offered tips, tactics, and general know-how to each angler — offering not just a great companion on the water, but one who also selflessly shared their years of experience and knowledge of local waters to ensure it was a fish-filled and enjoyable experience for all.   These volunteers deserve a very special "thank you" for their tremendous efforts: thanks to them, by the end of the second day, each participant was casting and reeling-in their trophies with big smiles.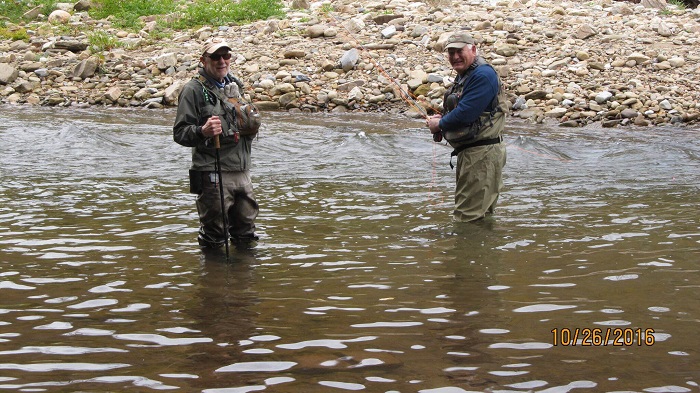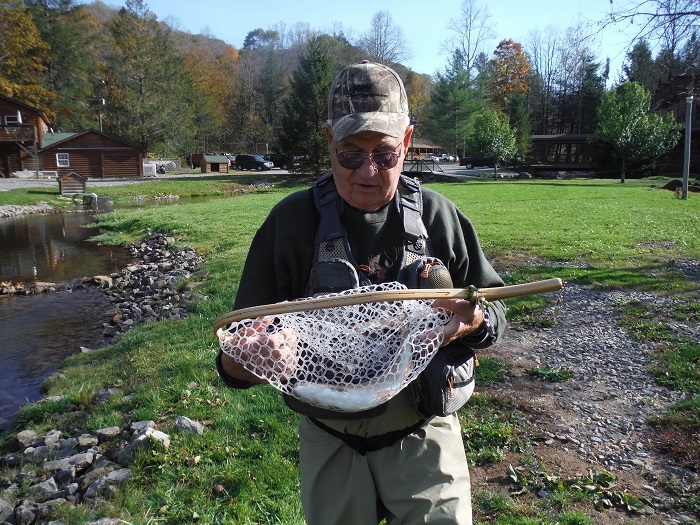 We want to thank Elk Springs Resort for their grand hospitality and again a big thanks to the 8 volunteer guides, which made this outing very special to our veterans.