The 16th Annual Virginia Fly Fishing & Wine Festival takes place on April 9-10, 2016, at The Meadow Events Park in Dozwell, VA. The women's forum will be held each day of the festival in the TakeMeFishing.org tent from 12:30- 1:45pm.  The panel discussion will be led by Wanda Taylor, the first female Federation of Fly Fishers Master Certified Casting Instructor and will be comprised of many familiar faces in the PHWFF family.
The forum and panel discussion will cover variety of topics for both beginners and advanced anglers alike. Speakers include professional guides and various fly fishing representatives pro-staffers, including PHWFF Veteran Ambassadors Jessica Callihan and Kim Smith.  Both will share their fly fishing expertise, experiences, and provide insights into this fantastic sport.
[vc_row][vc_column width="1/2″]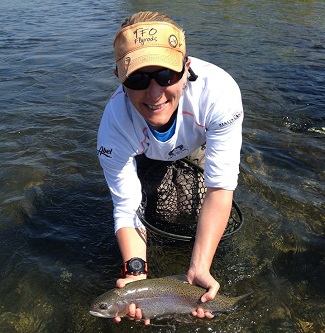 [/vc_column][vc_column width="1/2″]
[/vc_column][/vc_row]
In addition to being PHWFF Veteran Ambassadors, Kim and Jessica are also founding team members of Able Women, a new outreach program we're proud to be a part of.  Able Women is designed to spread the word about fly fishing and the many emotional, physical and spiritual benefits it brings.
I am an Able Woman from Able Women on Vimeo.