We're pleased to announce that Patriot Threads has created a special trout fishing shirt to benefit our cause and the veterans we serve.   Patriot Threads was founded by Brady Fernandes and his father Craig Fernandes – both of whom are entrepreneurs and philanthropists from Knoxville, Tennessee.  Brady has a passion for helping others and was inspired to support veteran nonprofits and other worthy causes that support those who have sacrificed so much when serving our country.  The company has long supported PHWFF through local programs in the greater Knoxville, TN area and this new initiative extends that generous support to all PHWFF Program nationwide.
The new Patriot Threads PHWFF initiative makes a custom-designed, moisture-wicking, long sleeve t-shirt available for purchase — with $10 being donated directly to our cause when you use the promo code "PHWFF.  To view the shirt, make a purchase, or learn more about Patriot Threads click here.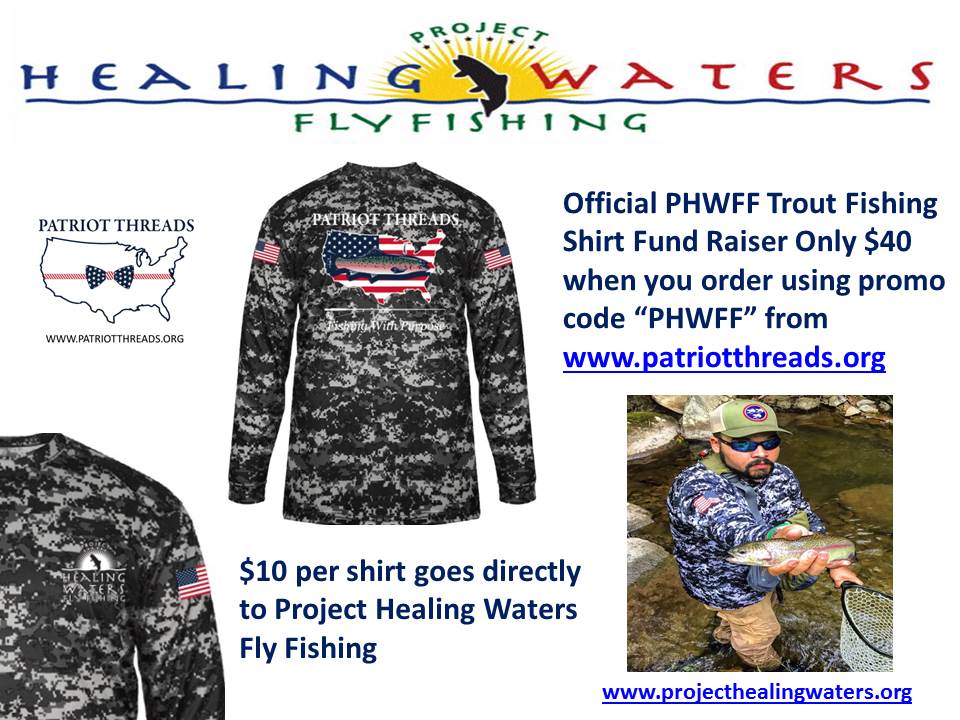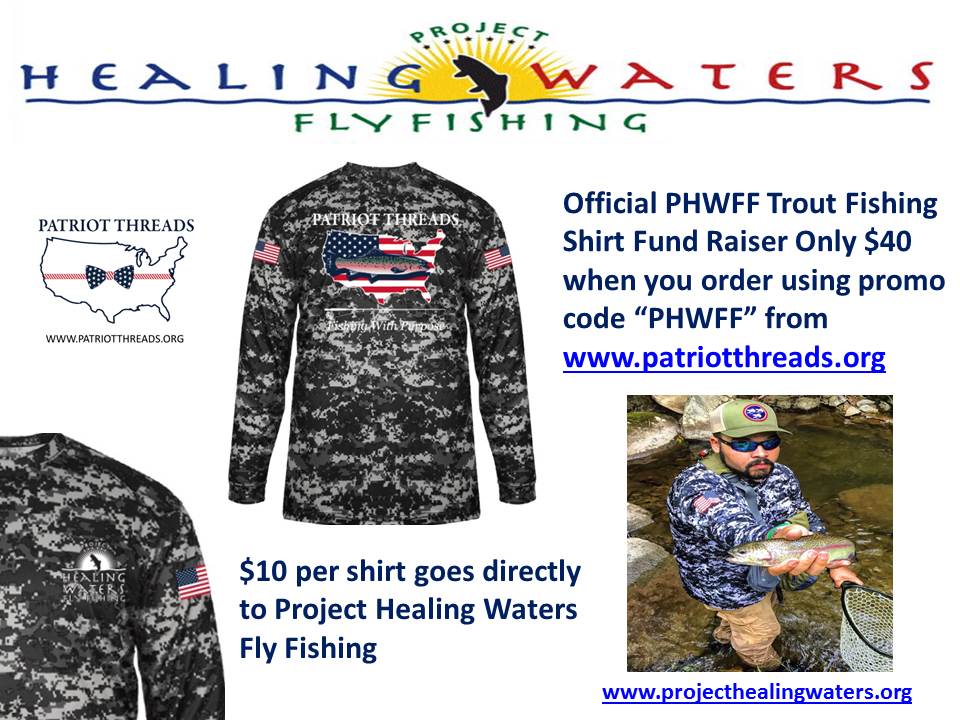 Our deepest thanks to the whole team at Patriot Threads for their continued support of our cause and the veterans we serve!