Join us on Tuesday April 28, 2020 at 7pm EST for the World Premiere of the 2019 Mossy Creek Invitational Film!  The premiere will take place on the Project Healing Waters Fly Fishing, Inc Facebook Page as a special live event.
ABOUT THE MOSSY CREEK INVITATIONAL
The Mossy Creek Invitational (MCI) has been held in Bridgewater, VA since 2008 to raise funds in support of our 200+ Programs nationwide and the injured and disabled veterans they serve in their communities. The MCI is graciously hosted each year by Robin and Bob Fitch and is one of PHWFFs premier fundraising events while also serving as a fun fly fishing competition. PHWFF veteran participants are paired with a sponsor and professional fly fishing guide for a day of memorable angling on Virginia's famed Mossy Creek.
Invitational Sponsor – 2019

Golden Corral® is committed to making pleasurable dining affordable for each and every guest. Learn more by visiting https://www.goldencorral.com/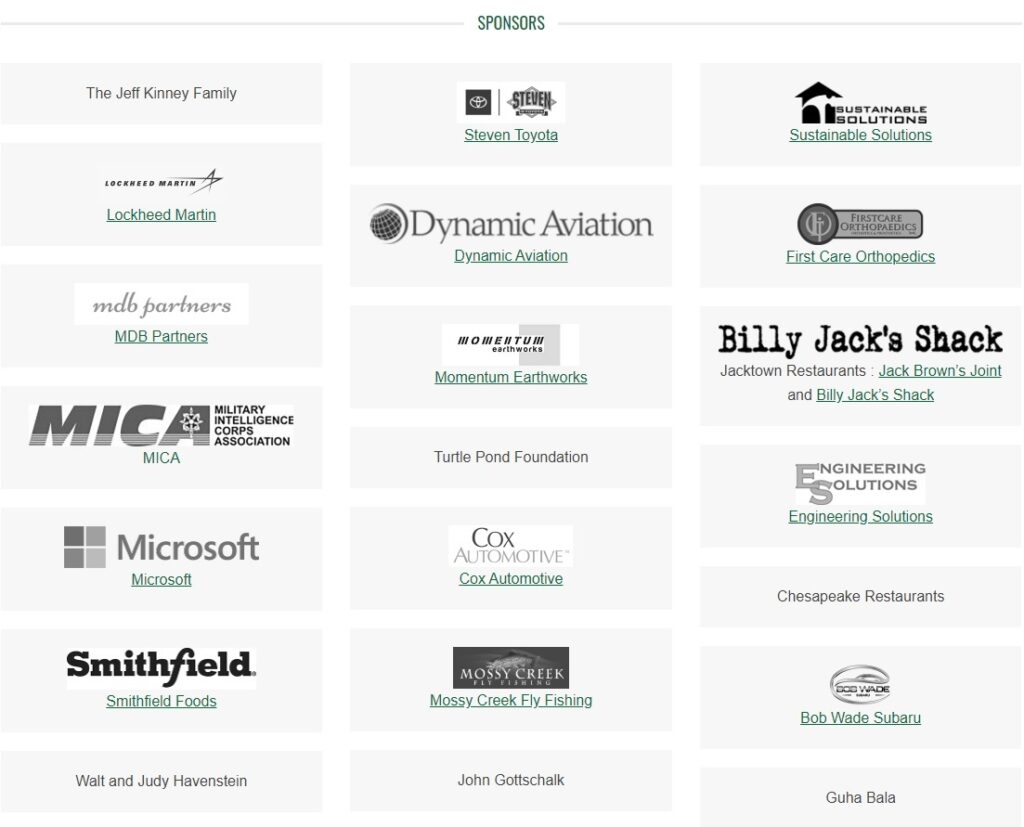 Over the past seven years, the greater community has made contributions and showed up in force to cheer on teams, support PHWFF, and enjoy the fellowship under the tent for the dinner.  This group is known as The Friends of the Mossy Creek Invitational and is comprised of individuals, families, and small businesses that donate to PHWFF through the Invitational each year.
"The Harrisonburg And Bridgewater community comes together every year to make this event so special," say Board Member and co-organizer Brian Trow, "Individuals and businesses donate food, money, time, and energy to make the experience for the participants and sponsors unforgettable."