By Diane Wantz
What do you get when nine strangers converge at Freedom Ranch? Joyful noise, LOTS of pictures, and lots of wonderful smiles!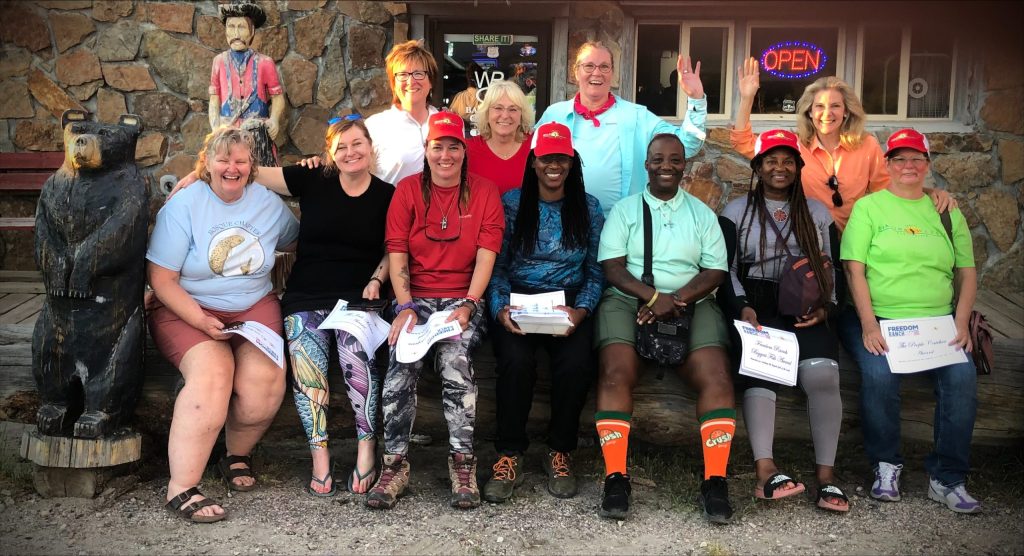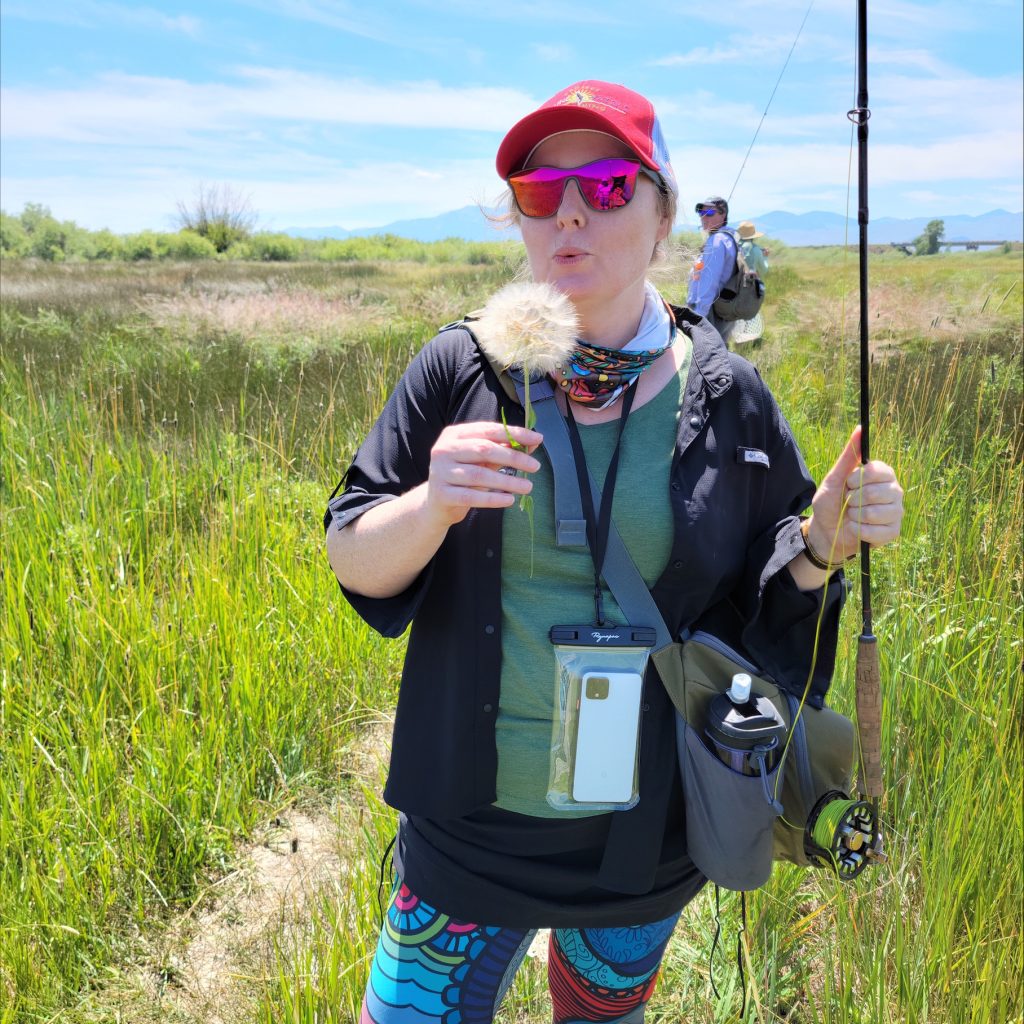 The inaugural All-Female Freedom Ranch for Heroes Week marked the halfway point for this destination's season and it was a huge success. Gals from Texas, Maryland, New Mexico, Colorado, Tennessee and Ohio became fast friends and soon got into the groove of Montana life.
During casting class that first afternoon, the mountain views made it a challenge to focus on what the instructor was teaching, but everyone did their best. The expansive vista and the constant valley breeze simply enveloped us and created an immediate sense of calm that cleansed our souls. The horizon seemed endless and, at that moment, life's possibilities seemed the same.
And that was just Day One.
Wading took place at two locations on Day Two and provided opportunities for a variety of skill sets. The morning location proved to be a bit of a challenge in the "catching" department, but it was a morning filled with sunshine, exploration and laughter. The afternoon got even better. Bigger water, new casting techniques and cool wet wading were a delight on this 85-degree day.
On Day Three, everyone paired up and hopped in their designated guide's pickup truck. It was another gorgeous day and all but one of the gals caught fish. Her fellow Veterans teased that she couldn't get off the water on Day Four until she caught one, so she was determined to stay on the river the next day, until midnight if necessary. Everyone shared her joy the next morning when she caught her first fish of many. In the end, everyone caught multiple fish.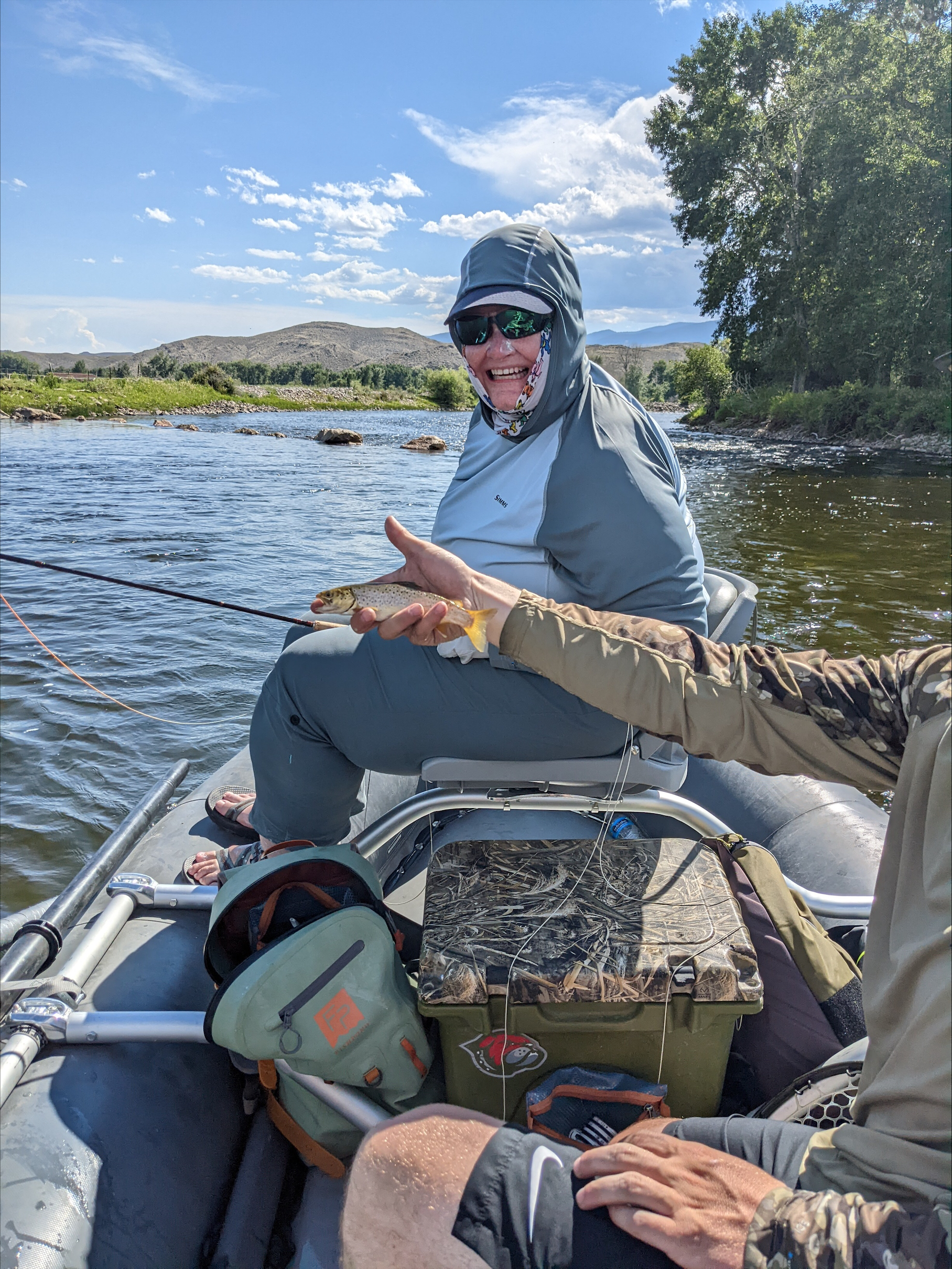 At night, we hiked, we made S'mores, we played Scrabble, we talked, we listened. And we painted. It was fun sharing our lives as we sat at the dining room table painting our version of a river. At the end of our week, we joined our nine individual rivers to create just one. Always flowing forward. Always changing. Different, but connected. Forever.
The group wants to thank PHWFF for providing this amazing opportunity, everyone at Freedom Ranch for their kindness and hospitality, and the Sara Hudson Memorial Fund, which funded this All-Female Freedom Ranch for Heroes' Week. We are truly grateful to, and for, them all.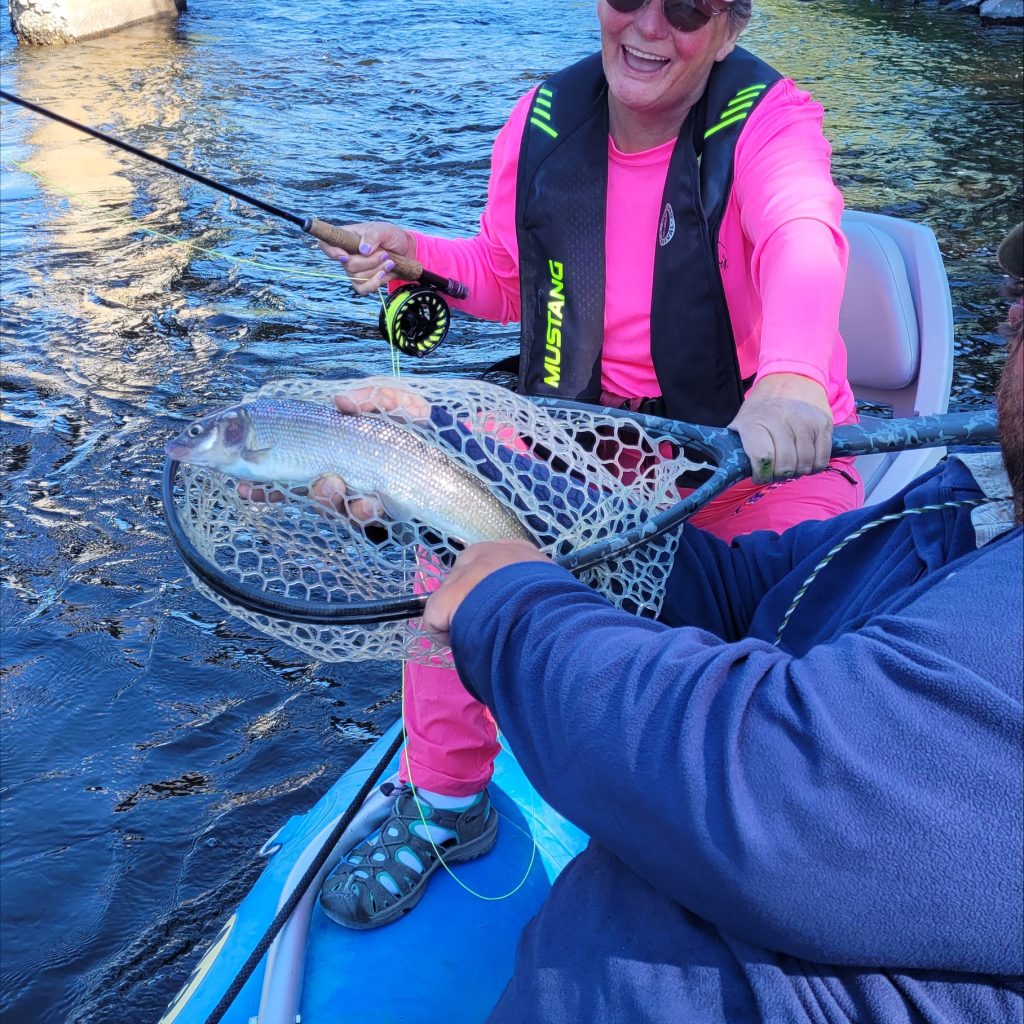 Sara Hudson's aunt, Eugenia King, was our special guest and we were so excited and anxious to meet her. She drove to Freedom Ranch on Friday afternoon and ended up arriving just as the pickup trucks rolled in to drop the Participants off from their second float day. The gals were talking all at once about their day's adventures and the fishing stories were coming fast and furious. This wonderful, joyful noise came at Eugenia from all directions and she graciously watched, listened and realized that her family's tragedy had created an opportunity of hope for these Veterans. We hope our joyful noise did the same for her.
It was a week filled with magic moments. And this one, in particular, was priceless.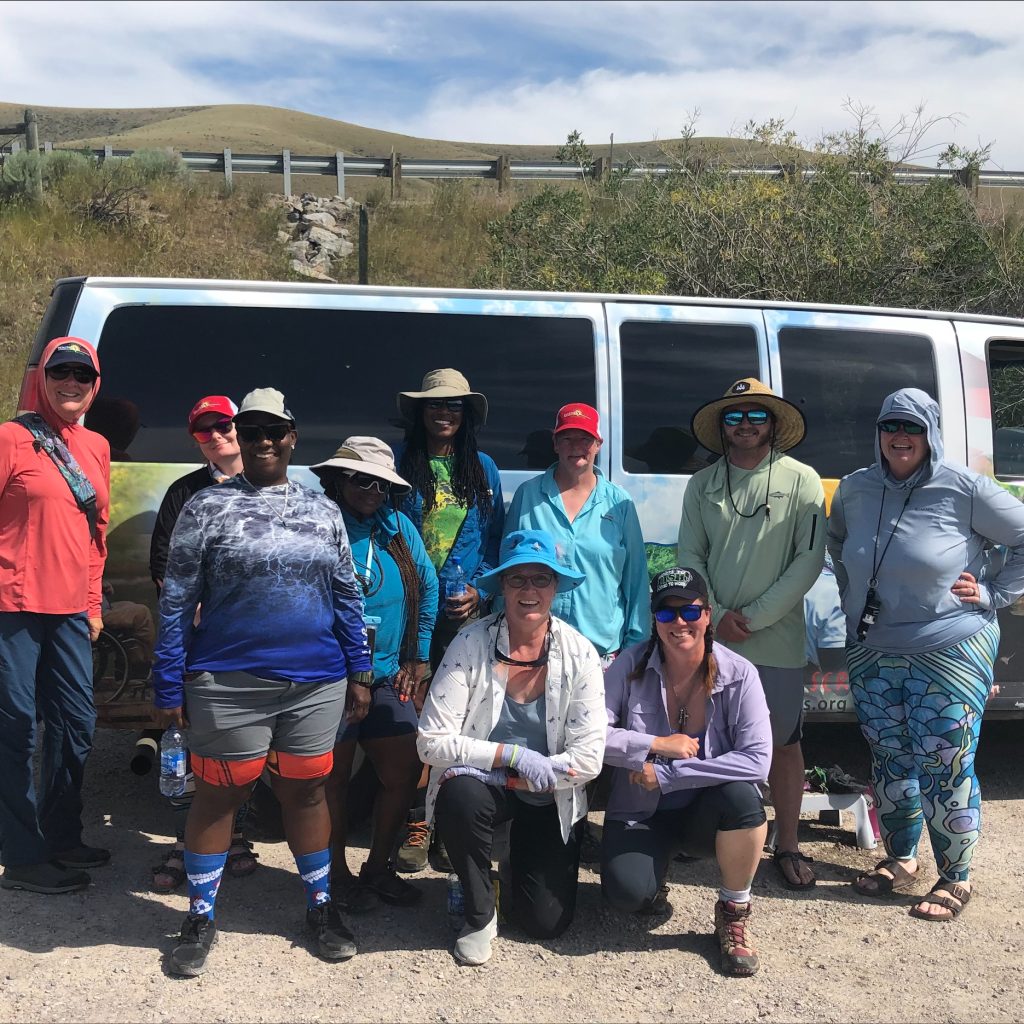 Latest News