"I met Tony in 2011 when he hosted two of our participants, Ed Nicholson and I in England for a week of fly fishing.  It was apparent from the beginning that Tony and Jan were very special people. In recent years their participation in the MCI goes beyond their sponsoring contribution. Jan is a giving and hard-working volunteer. They are an Integral part of the MCI.  One year Tony was on the winning team, a feat for which he was very proud! " – Bob Fitch, PHWFF Chairman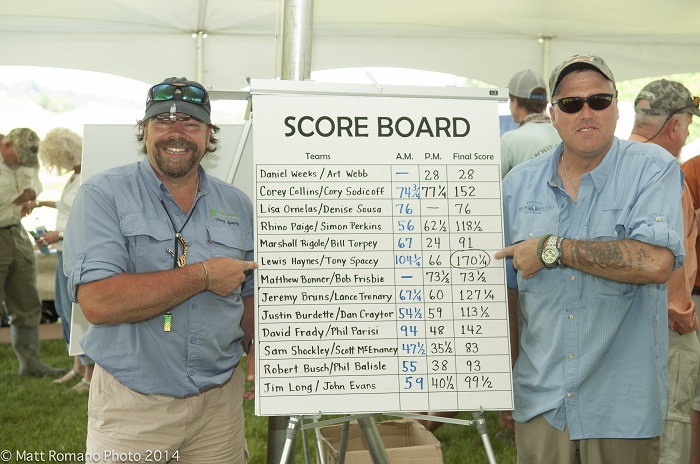 The 7th Annual Mossy Creek Invitational >>
Tony Spacey, a veteran of UKs Armed Services and acclaimed angler, has long been a part of the MCI and PHWFF family – showing his support through countless avenues.  As a skilled and passionate angler, and through his early leadership role in a UK veteran service organization, Mr. Spacey learned of our cause and immediately set about finding ways to contribute.  This took shape through developing an "exchange program" whereas Veterans in PHWFF were given the opportunity to travel-to, and fish, some of the UKs hallowed waters each year.  These unique and exciting opportunities further strengthened the bonds between veterans and service members of these two great, allied nations – enabling each to experience the therapeutic waters and welcoming communities separated only by geography.  Knowing he could do more, Mr. Spacey alongside his wife Jan, began personally hosting annual trips for PHWFF participants – welcoming them into his family, home and community.  These trips encapsulated the spirit of the MCI – extended the embracing, family re-union atmosphere across the pond.
Incredibly, beyond opening their home and travelling annually to reunite with the PHWFF/MCI family, the Spacey's are also members of our Century Club.  The Century Club is special members club of individuals that donate, or pledge funds to support our mission, vision, goals, and objectives in serving our disabled participants, active service and veterans alike, through the application of healing waters of fly fishing.
"The Spacey's have become one of PHWFF most ardent supporters. Their willingness to travel each year to the US to support the MCI and their continued, and most generous, hosting of our participants in the UK speak volumes for their generosity and passion for the mission of PHWFF." – Ed Nicholson, PHWFF Founder and President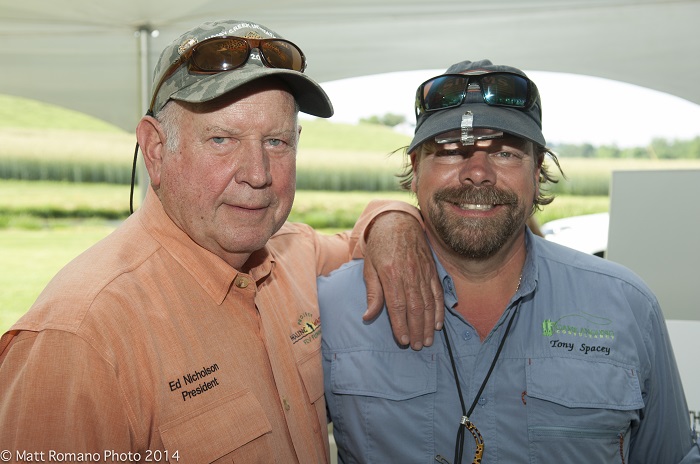 Following the 9th Annual Mossy Creek Invitational we were delighted to host Mr. Spacey at our Headquarters in La Plata, MD.
"The Spacey's and the Littleover Group have been tremendous supporters of PHWFF for many years now. Their support of the Mossy Creek Invitational, and multiple other PHWFF activities has positively affected the lives of many PHWFF veteran participants."  – David Folkerts, COO Project Healing Waters
PHWFF doesn't just take veterans fishing.  Through our on-going, year round program activities we build relationships and through that comes much of the healing.  These relationships aren't relegated to just our communities, states, and regions – but extend across the oceans.  The Spacey's exemplify this – their dedication, compassion, and support has made a lasting, positive impact on the lives of countless PHWFF veteran participants and provided them with the support they need on their journeys to recovery.
Tony Spacey is the founder of Littleover Apiaries, one of the major honey producers and packers in Europe, and in 2008, they started to be a truly global company with contract operations across the globe.  They pride themselves in being a family company with two members of the family still being actively involved with the company.  Learn more www.littleoverapiaries.com/