by Alan Fitzpatrick, RC, NW Region
On 15 December 2020, the NW Region of Project Healing Waters Fly Fishing (PHWFF) announced the selection of Bruce Tyson as Volunteer of the Year and James Boden as Participant of the Year during the Region's final 2020 virtual event, Fly Tying with Fitz.
Bruce Tyson, LTC(R), USA: Bruce has been an active volunteer since joining the Joint Base Lewis-McChord (JBLM) Program in 2011. He took over as the Program Lead in 2019, and immediately started building the Program's influence in the area he served, located new disabled vets in need of emotional and physical healing, partnered with a local fly shop, organized tying events in the community, recruited guest tiers, and brought in very generous donations to fund and equip the Program. As 2020 brought on isolation, restrictions, and cancellation of all events he quickly organized key personnel and started the first Program level virtual tying events. His virtual events grew with people seeking out PHWFF PostFly tying and info on the New Fly Tier Program he instituted. Bruce could always be counted on to assist the NW with input, projects, donations, and core programs. Anyone who has attended the NW Region's annual 2-Fly event on the Yakima River, has witnessed his influence and presence. JBLM was also the first to achieve 100% registration, logging all activities/events, and established many standard operating procedures adopted by other Programs and PHWFF HQ. If you've taken the Salesforce/Contact Relationship Management (CRM) training, you've seen his work as JBLM is used for visual examples. He is a one fine fisherman too and can often be found on the sticks guiding participants, teaching them how to nymph, or netting giants with his famous "Bead Fly!" Bruce was an easy pick and we thank him for his years of service and leadership. His dedication and professionalism reflect great credit upon himself, NW Region, and Project Healing Waters Fly Fishing.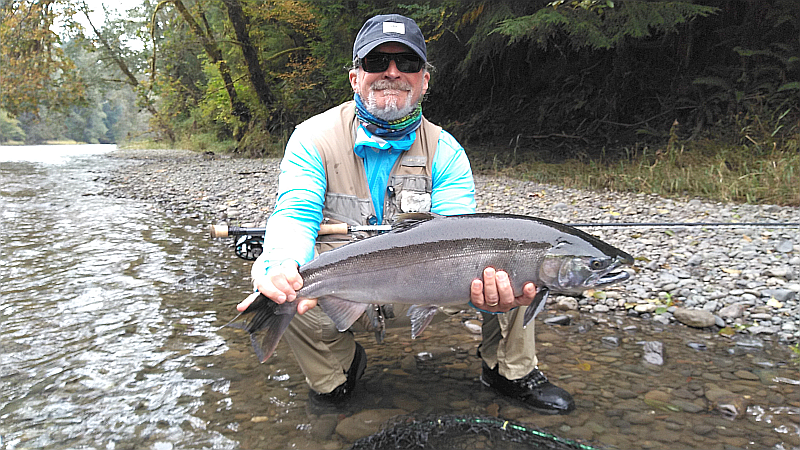 James Boden, MSG(R), USA: Jim joined the JBLM Program in 2018. He had just transferred into the JBLM's Warrior Transition Battalion, for follow-on surgeries, rehabilitation, and medical boards for injuries received while deployed as an Army Reservist. He was newly out of a wheel chair when the JBLM Program brought him in and started teaching him fly tying to help him with pain and medication side effects. Through the tying program, Jim started to make improvements both physically and mentally. PHWFF was doing what it was designed to do! When the JBLM leadership decided to keep advancing his healing they encouraged him to enter the PHWFF Fly Tying Contest. They guided him through fly selection, practice, and submission. A Carrie Stevens Blue Devil classic streamer was selected to really challenge him. He did great and much to Jim's surprise, he won the beginner category of the 7th Annual Fly-Tying Contest. By this time Jim was a believer in the PHWFF experience. So much so, he started to volunteer for projects, fundraisers, and to help new participants learn how to tie flies. To watch his transformation from a skin and bones, sunken eyes, struggling disabled vet to an active participant, light back in his eyes, and a PHWFF success was really great! He continued to work the program, became quite a decent fly fisherman, and an amazing fly tier. He even developed his own patterns. When the 2020 competitions started, he entered one of his patterns called, The Uncle Sam, and won the intermediate category of the 8th Annual Fly-Tying Contest. Today, Jim is medically retired, 100% disabled, and home with his family. Although his injuries prevent him from returning to his pre-deployment career as a K9 Deputy Sheriff, he continues tying flies, fly-fishing, and helping fellow disabled vets. He was an easy pick for positively representing disabled vets and bringing to light the challenges they face. Jim often uses his story to inform people, groups, and clubs the benefits of PHWFF. His commitment to the mission, vision, and core values reflect great credit upon himself, NW Region, Project Healing Waters Fly Fishing, and disabled vets world wide.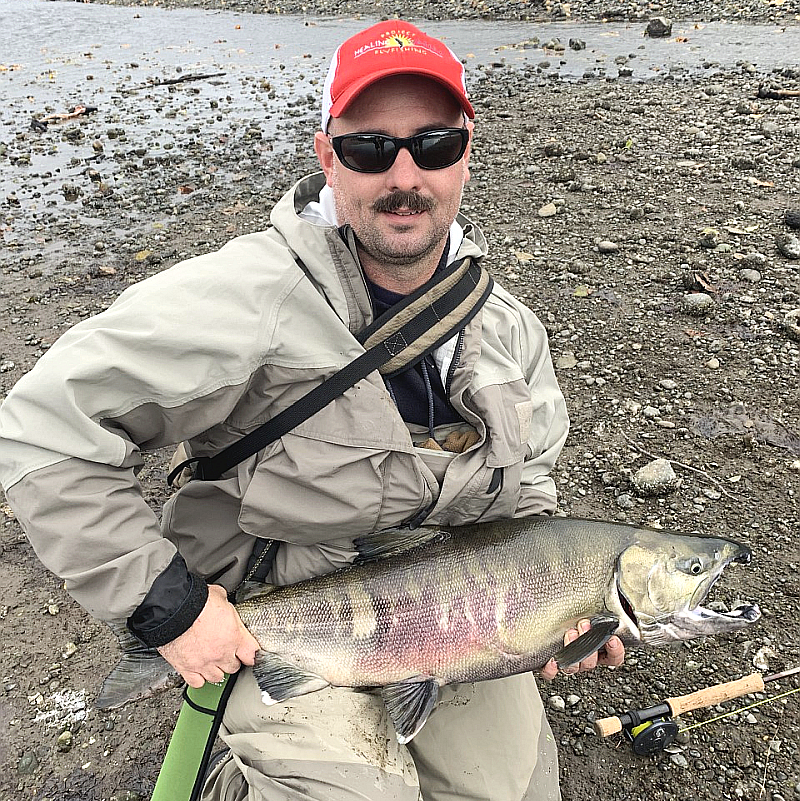 ---